A Beginner's Guide To Business Etiquette: Mastering Good Manners Is Now Blissfully Simple

About The Book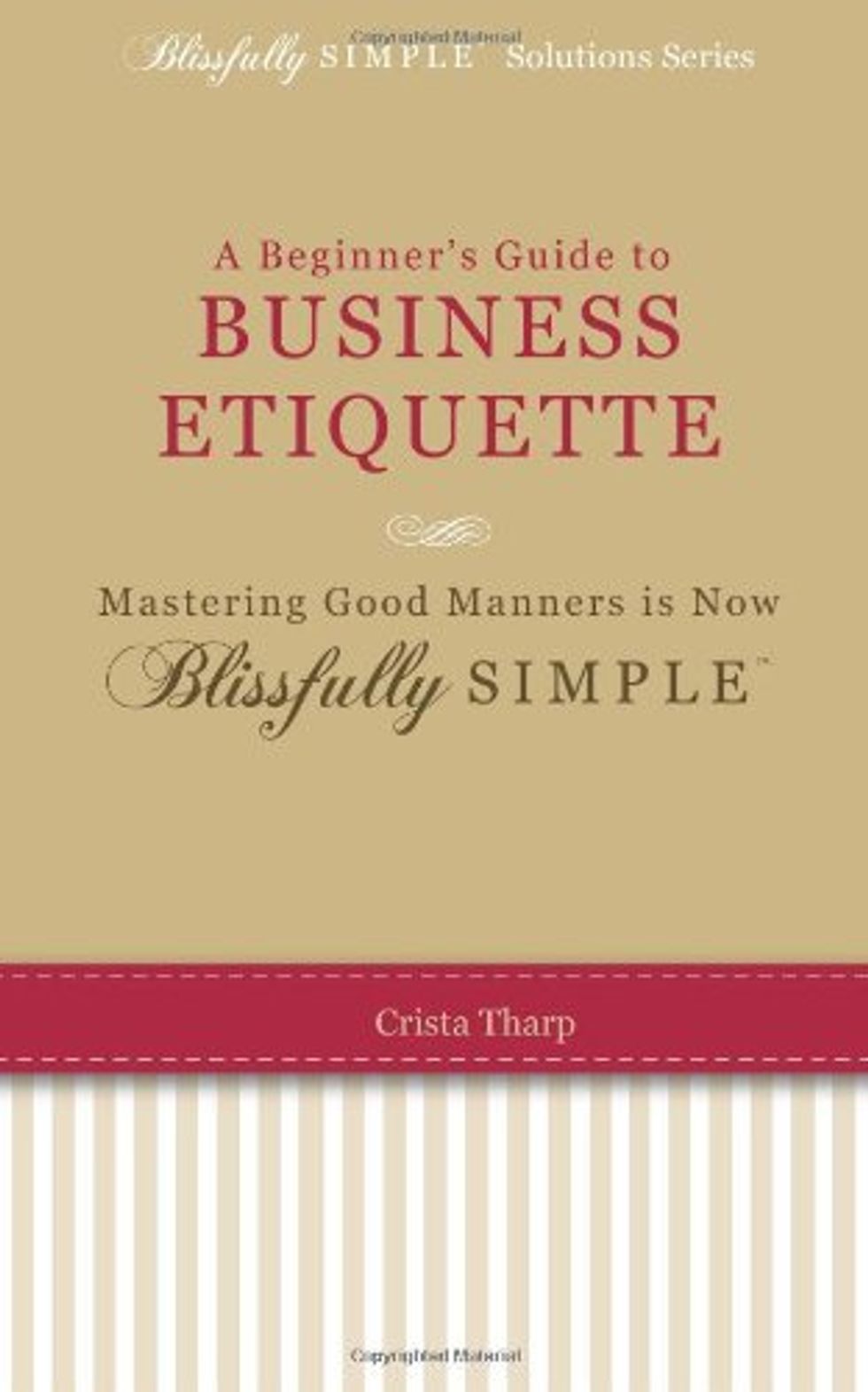 Have you ever wanted a quick resource guide that explains the solutions to the most common etiquette situations? This basic guide shows you the do's and don'ts of etiquette so that you don't lose a job or destroy your reputation. You will learn:
How to make a great first impression
The correct way to make an introduction
How to accept a compliment the correct way
When a handwritten note is needed, when an email is acceptable and a formal letter required
Correct electronic communication etiquette
How to deal with sensitive and uncomfortable situations appropriately
Correct cell phone and electronic media usage
How to practice proper Social Networking etiquette (Facebook, Twitter and Linkedin)
Follow correct table manners and conduct business over meals and coffee
And more
It is a brave new world and etiquette can be the difference between you getting a job or losing it. Don't let common mistakes cost you! Learn how to navigate today's basic social protocol, radiate professionalism and earn respect all in a quick guide that has made it
Blissfully Simple ™.
About The Author
Crista Tharp is an award winning event planner, entrepreneur, author and speaker. She is the CEO of Blissfully Simple™ Events and the creator of
Blissfully Simple ™ Wedding Planning
, the world's only wedding planning brand. Crista has worked in the wedding and event planning industry for more than 13 years and has authored 11 books, designed more than 300 events, and spoken at numerous conferences and workshops. She has been featured in the New York Times, Associated press and hundreds of industry blogs and publications. In addition to her monthly spot on Fox 59, she is currently a blogger for the Huffington Post's Wedding blog and was chosen two years in a row as a
Wedding Planning Industry Expert
– a designation given to only 50 people world-wide. Crista and her husband, Chad are also well-known for their super-sized family. Their 10 children are their original claim to fame; prompting them to write a book called,
"Do You Know What Causes That? Insights and Escapades of a Super-Sized Family."
To answer all of the questions they get on a daily basis. The Tharp family has been featured on several radio stations and print articles as well as a highlight piece on Fox 59. Her
Blissfully Simple ™ DIY Wedding Planning System
is changing the way do-it-yourself Brides plan their weddings by cutting the huge price tags, saving massive amounts of time and making the entire experience "Blissfully Simple ™". Crista has also developed a system for creating and maintaining a successful wedding planning business and shares her knowledge with other industry professionals through her Blissfully Simple ™ community, coaching programs, products and speaking engagements. She is considered an industry expert and is one of the Midwest's highly sought after event planners.
More From This Author...
Want to read more from this author? Check out her other CAREEREALISM contributions below.
« Back To Bookshelf