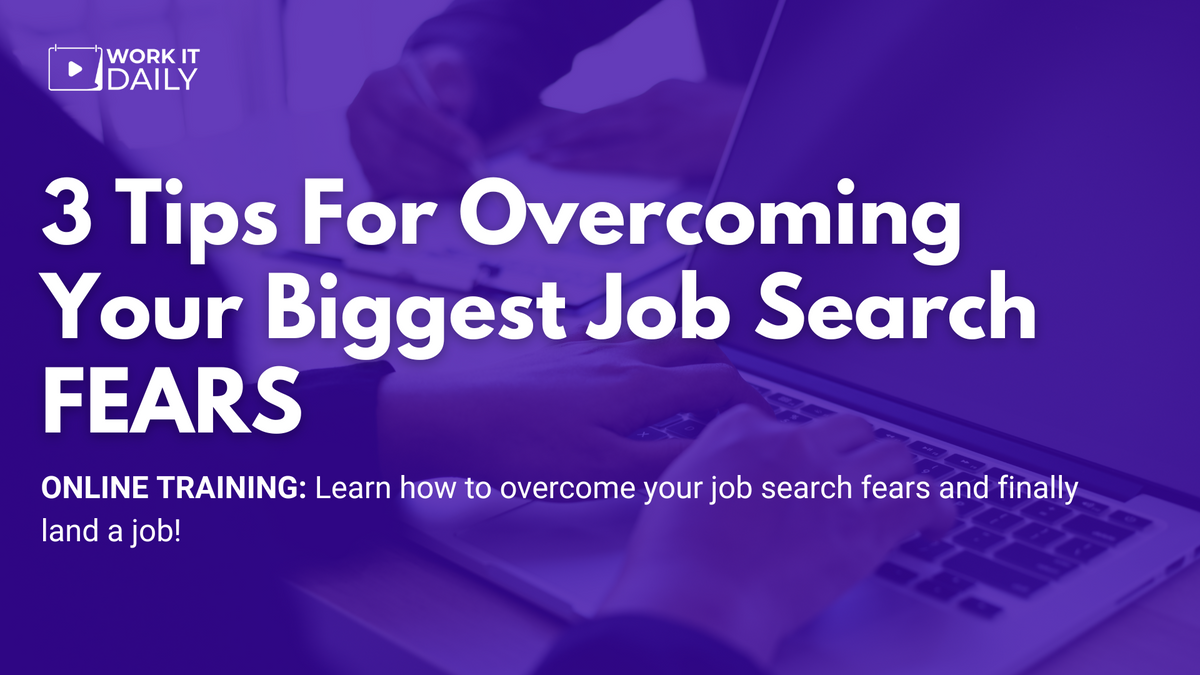 Are you terrified of screwing up a job interview? Does the thought of writing a cover letter horrify you? Are you scared to network with others? What do you even say, anyway? If you're struggling to overcome your job search fears, this live event is for you.
We get it. Looking for work can be scary, especially if you've been at it for a long time and haven't gotten any results.
Understanding which fears are getting in the way and how to overcome them will make all the difference. Sometimes you might not be aware of which obstacle is getting in the way of your goals. If you want to overcome these fears once and for all, we invite you to join us!
In this training, you'll learn how to:
Utilize strategies for coping with your job search fears
Be confident in your job search—from writing your resume to networking
Face your fears and move forward
Join our CEO, J.T. O'Donnell, and Director of Training Development & Coaching, Christina Burgio, for this live event on Wednesday, October 5th at 12 pm ET.

CAN'T ATTEND LIVE? That's okay. You'll have access to the recording and the workbook after the session!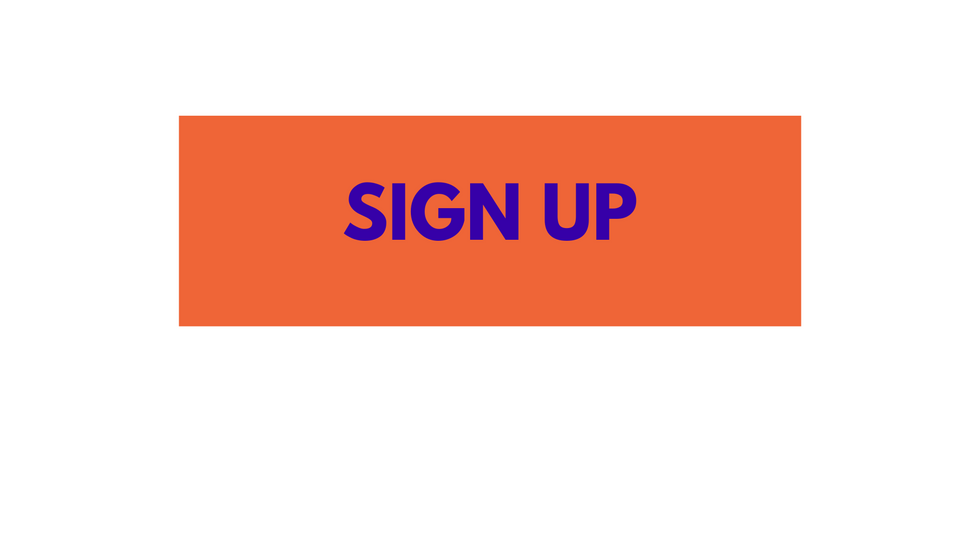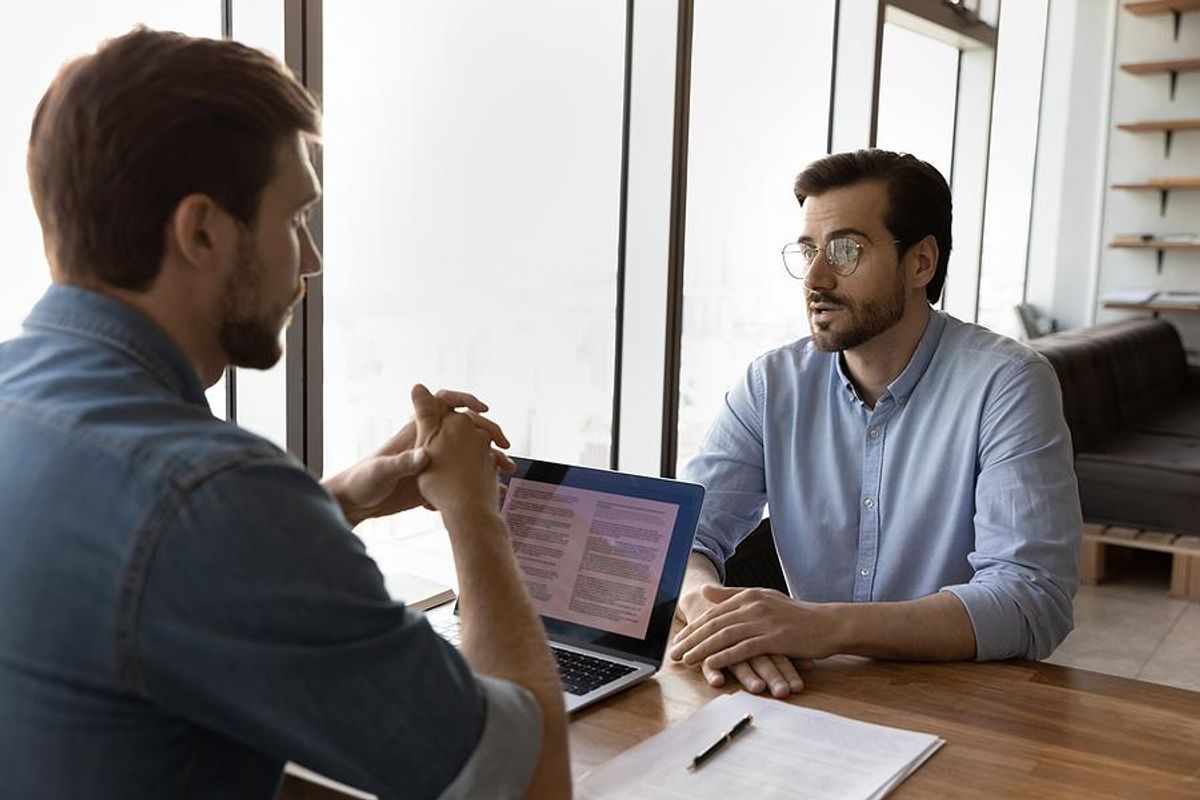 Bigstock
The dreaded interview question, "Tell me about yourself," stumps a lot of folks. People of all ages and experience levels often fail to answer this one correctly, in a way that conveys meaningful information to the interviewer—information they will actually use to consider your candidacy.
First off, please know they are not asking you for a boring chronological recap of your professional history. That is the quickest way to lose their interest! What an employer is really asking is, "Why should I hire you?"
That being said, here's my three-step process for giving them an answer that gets their attention.
1. Explain What Business Problems You LOVE To Solve
Enthusiasm for solving a business problem they need help with is the quickest way to get a hiring manager's attention. Let's face it, they aren't hiring you for the heck of it. You need to explain how you can make things better for an employer.
You are a business-of-one. At the end of the day, you provide a service for your employer. By talking about the problems you love to solve and how you go about solving them, the hiring manager will clearly see the type of employee you are and could be for their company.
2. Show Them HOW You Know This Is A Good Problem To Solve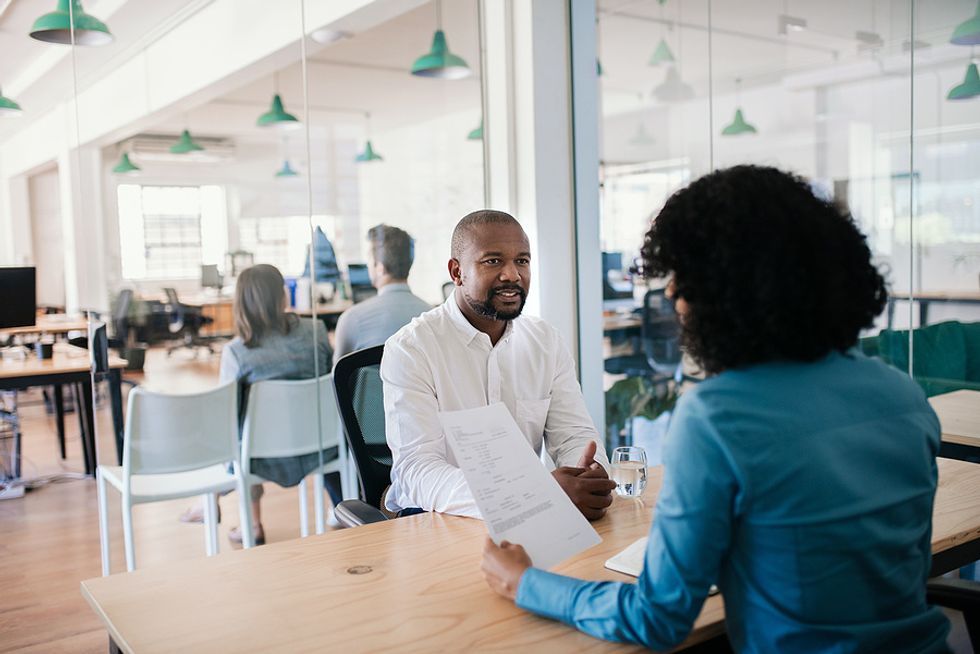 Bigstock
Companies hire people who can save and/or make them money. So when you provide examples from your personal and professional past that demonstrate the value your problem-solving skills bring, you are proving your worth.
It also shows that you are thinking like an employee who understands that their job is to make things better for the company.
The research you conducted on the employer before your interview will come in handy here. Connect your past accomplishments and problem-solving experience to the current problems you know the company is trying to solve (from your research). You'll impress the hiring manager with your knowledge of the company and you'll further answer the question, "Tell me about yourself."
3. Explain WHY You Want To Leverage Your Problem-Solving Expertise For The Employer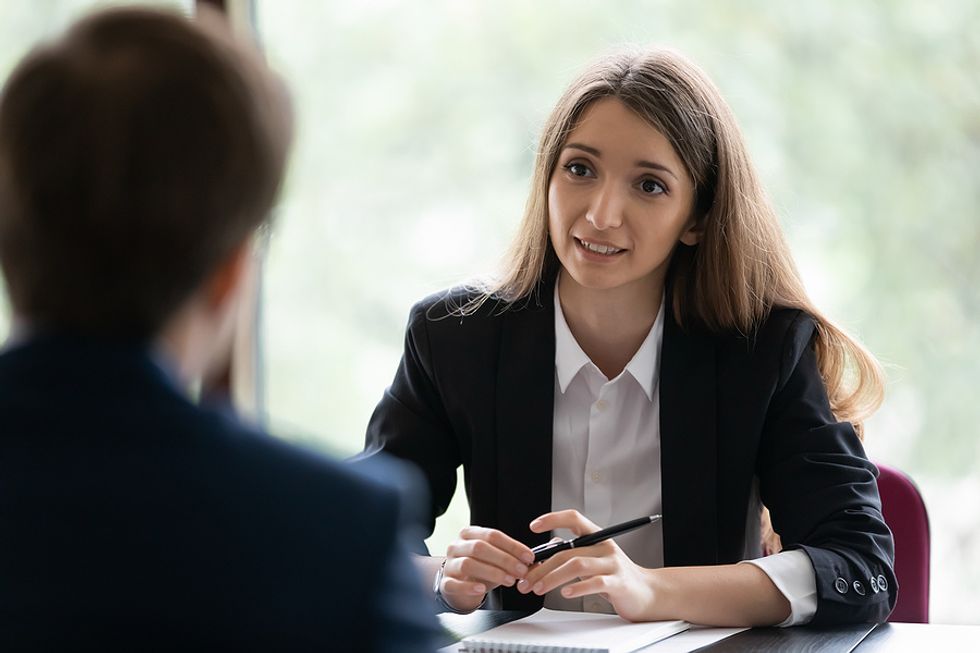 Bigstock
Let them know how you hope to grow your skills and abilities by taking your problem-solving skills to the next level. Also, mention how passionate you are about what the company does and how you feel connected to its mission (echoing what you wrote in your disruptive cover letter). This lets the employer know you plan to focus on being successful and expanding your value to the organization if you get hired.
Employers love candidates who clearly plan to hold themselves to a higher standard. If you make it to the last round of interviews, you should consider coming prepared for your final interview with a 30-60-90 day plan.
But that's the long game. In your first interview with an employer, combining your problem-solving expertise and your passion for the company in your explanation is an excellent way to answer the interview question, "Tell me about yourself."
If you follow this three-step guideline when answering, "Tell me about yourself," in your next job interview, I guarantee you'll create a compelling story that will have the employer sitting up and taking notice. This is your chance to sell your value—don't pass it up!
Need more help with your job search?
We'd love it if you signed up for Work It Daily's Event Subscription! Get your career questions answered in our next live event!
This article was originally published at an earlier date.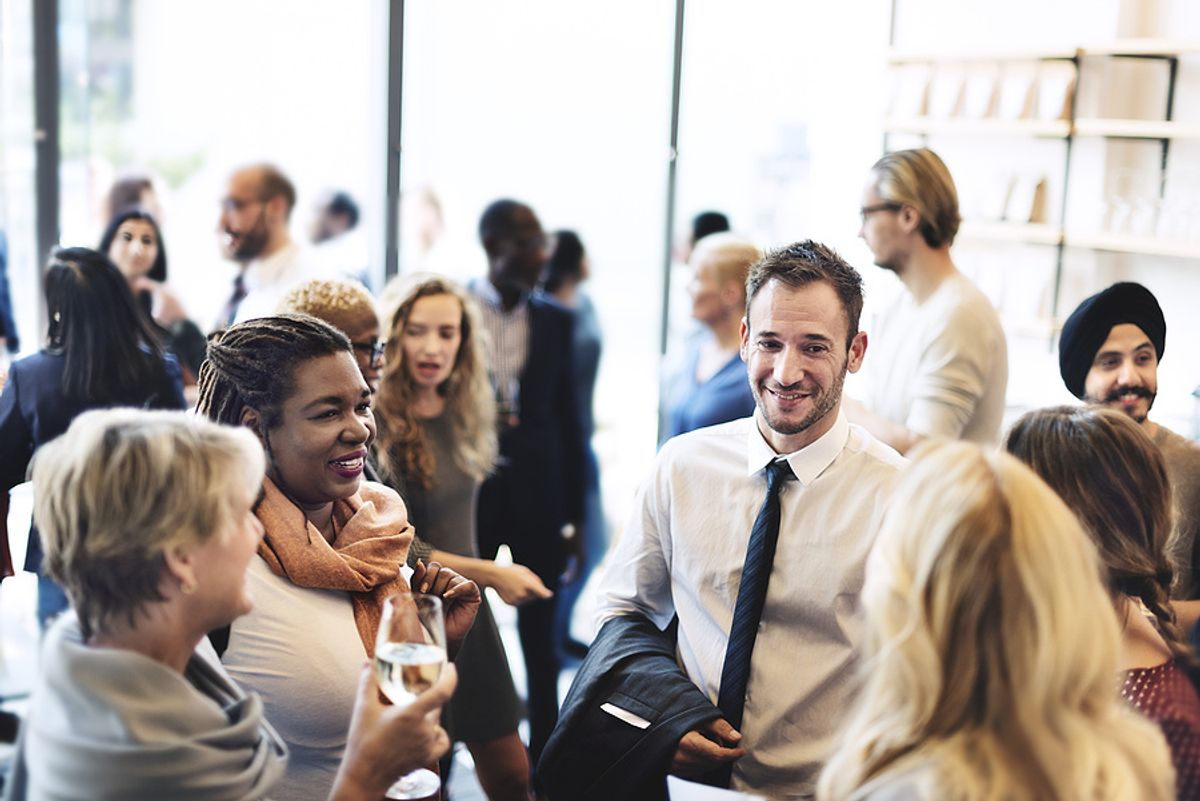 Bigstock
I think one of the hardest things about networking events is just getting a conversation going with someone—without being awkward about it. Approaching someone new can be stressful, but it doesn't have to be. So, what are some natural and easy ways to break the ice?
Here are some tips and tricks for starting a conversation at a networking event:
Go Fishing At The Food Table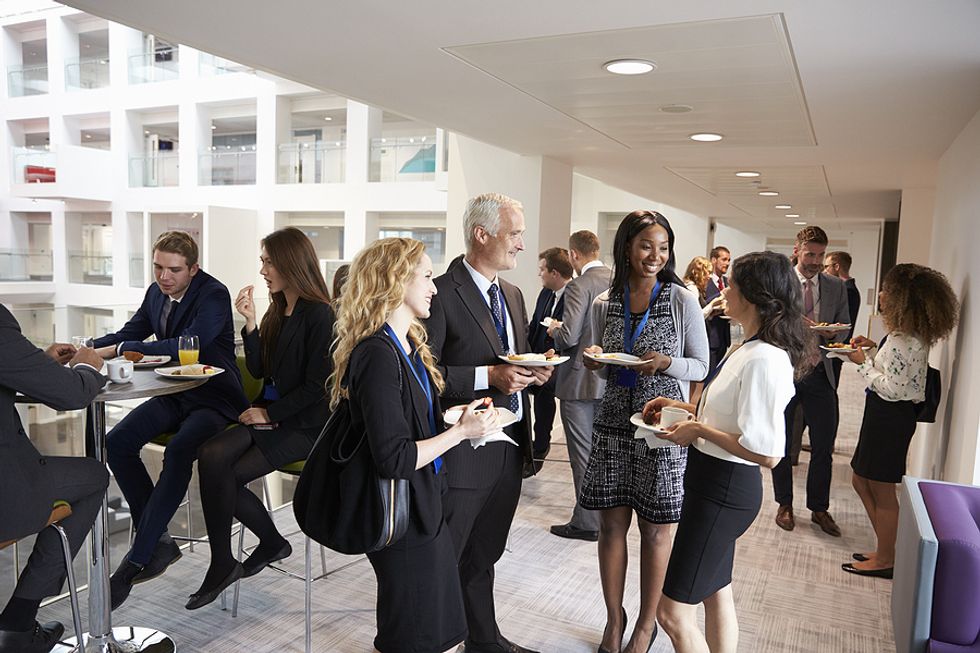 Bigstock
While waiting in line for food, start chatting up the person next to you. This is a great opportunity to get a conversation started because you already have something in common: the food. Everyone is thinking about the same thing. What am I going to try? What looks good? So instead of just standing there in silence, start a conversation.
Here are a few conversation starters for this situation:
"Oh man, everything looks so good. I'm not sure what to get! What are you thinking?"
"Yummy, they have ____! Have you ever tried it?"
"Hmm, I'm not quite sure what that dish is...do you know?"
Who knows, you might leave the buffet with a better plate of food AND a new contact! That's a win-win in my book.
Find A Loner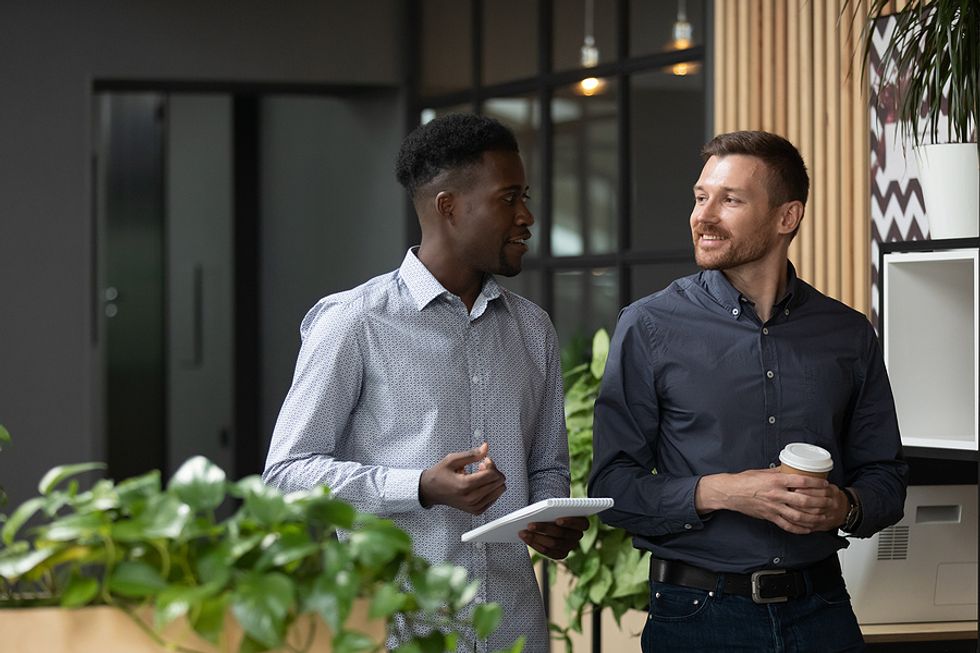 Bigstock
If you see someone standing alone in the corner, clutching his or her drink, and looking miserable, don't be afraid to walk up and introduce yourself. Typically, these people need a little help getting the conversation going.
Here are some icebreakers:
"Man, these networking events can be so crazy. Mind if I join you over here where it's a little quieter?"
"Wow, there are a ton of people here! The food must be good, huh?"
If someone is standing alone, he or she is probably feeling uncomfortable or unconfident. If you initiate the conversation, it could make them feel more relaxed and
willing to connect
.
Compliment Them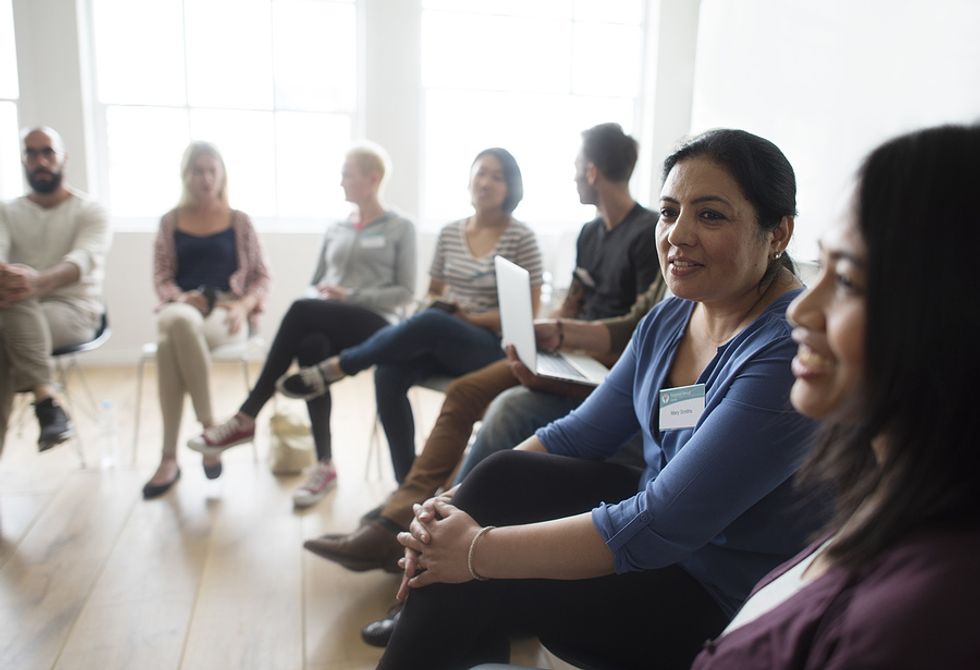 Bigstock
Everyone loves compliments, especially when they are feeling insecure (and many people do feel that way when attending networking events). If you're struggling to start a conversation with someone, find something to compliment.
Here are some ideas:
"Yum, that drink looks good. What is it?"
"Cute shoes! Where did you get them?"
Talk About Sports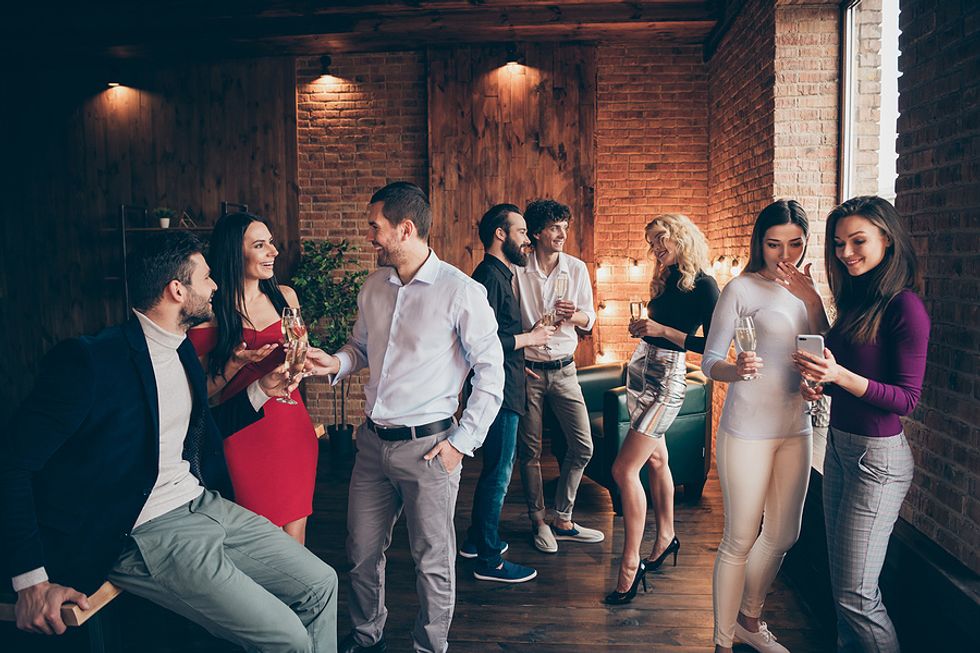 Bigstock
People love talking about sports. If you're a sports person, use it to your advantage!
See someone wearing a Red Sox cap? Say something like, "Red Sox fan, huh? Did you catch the game yesterday?" Overhear a group of people talking about last night's game? Express your interest in the conversation by saying something like, "Are you talking about ____?" and then chime in.
Just Say Hello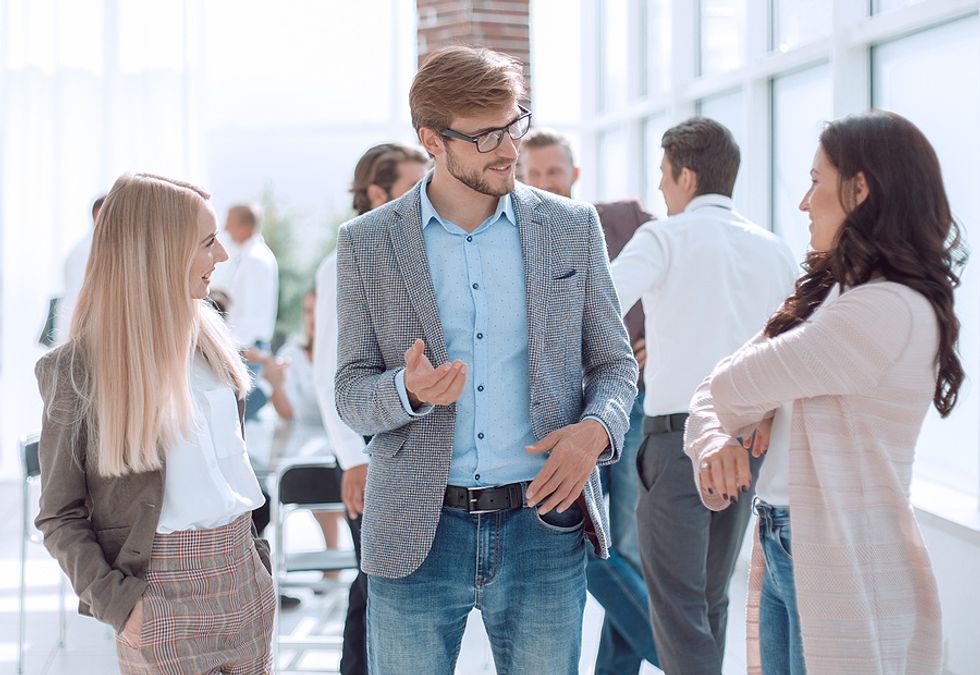 Bigstock
Sometimes, the easiest way to meet someone is to offer a handshake and say, "Hi, I'm Peter."
Simply introducing yourself with a smile and a dash of confidence can work wonders.
Keeping The Conversation Going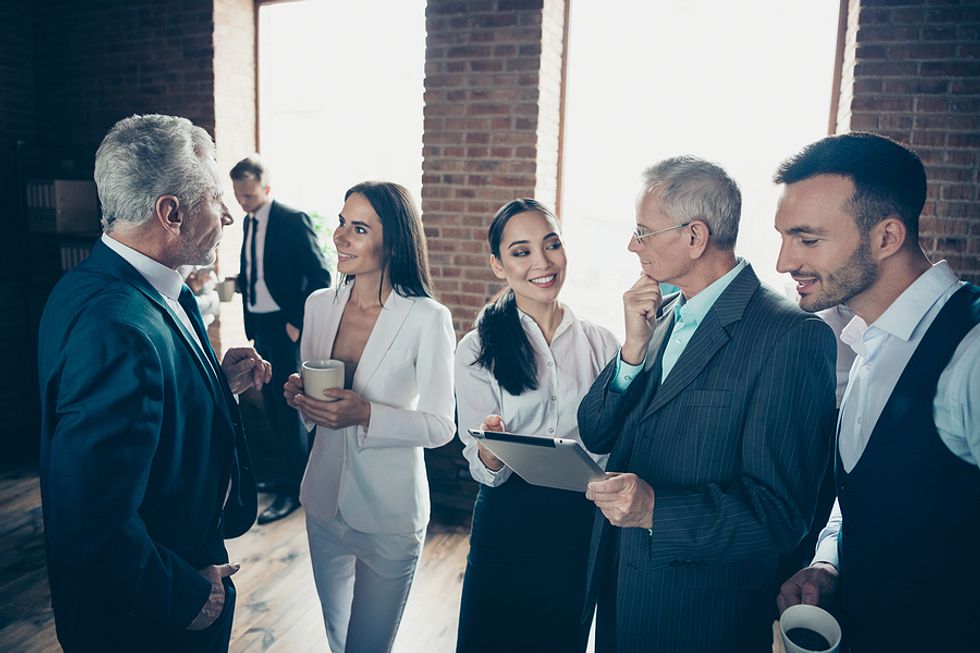 Bigstock
I know what you're thinking. Yes, yes, that's all well and good, but how can I keep the conversation going after the initial question? It's easy! Talk about something else you have in common—the event itself!
Here are some ideas:
"I'm Gina, by the way, nice to meet you..."

"So, is this your first time at one of these events?"
"So, how did you hear about this event?"
"What a great place for an event, huh? Have you ever been here before?"
After that, try learning more about them. Questions can include:
"Are you from the area?"
"What line of work are you in or trying to get into?"
Next step: get them talking. Remember, people generally like to talk about themselves. So, once they tell you what they do, ask questions about it. Here are a few:
"That's very interesting..."

"What drew you to that line of work?"
"Why are you interested in working in that industry specifically?"
BONUS: Your Exit Strategy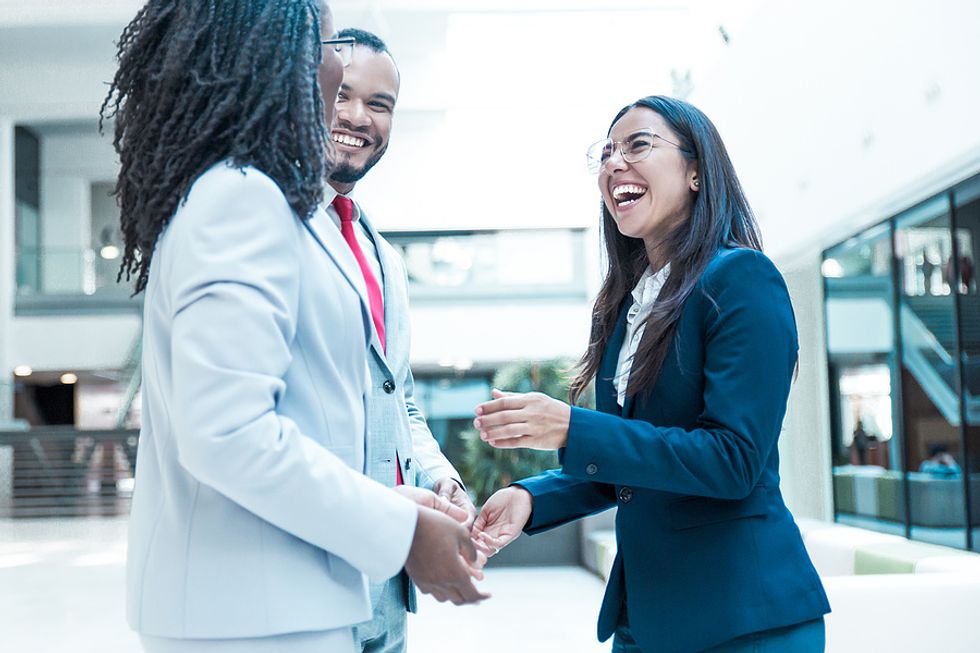 Bigstock
It's that time: your drink is dry and you're ready to move on. When the conversation starts to wind down, don't try to force more. Remember, you're there to mix and mingle—don't chain yourself to one person all night.
If you'd like to exit a conversation, try one of these lines:
"Alright, I'm going to get some food now that the line has died down a bit. It was great meeting you!"
"Have you met Lisa? She works in your industry as well. I'm sure you both will have plenty to talk about. I've got to say hello to someone, but I'll be back."
"Well, I think it's time for me to head out. I would love to talk with you again, though! May I have your card/contact information?"
Remember these conversation starters (and enders) during your next networking event to get the most out of your time there. Happy networking!
Need more help with your career?
We'd love it if you signed up for Work It Daily's Event Subscription! Get your career questions answered in our next live event!
This article was originally published at an earlier date and was inspired by the author's personal experiences and the advice of Susan RoAne, author of How to Work a Room.