Blog
What's The Dermatologist Salary And Compensation Today?

Bigstock
Dermatologists are physicians who diagnose and treat patients with skin, mouth, hair, and nail disorders. After finishing medical school, they need to complete a year of clinical training, plus three to four years of residency in dermatology. Dermatologists who decide to practice a sub-specialty are required to go through an additional year of training.
---
According to the Medscape Dermatology Report for 2019, dermatologists are among the top earners of all physician specialties, with an average annual compensation of $419,000. This total compensation includes salary, bonus, and profit-sharing contributions.
Factors That Impact A Dermatologist's Annual Salary & Compensation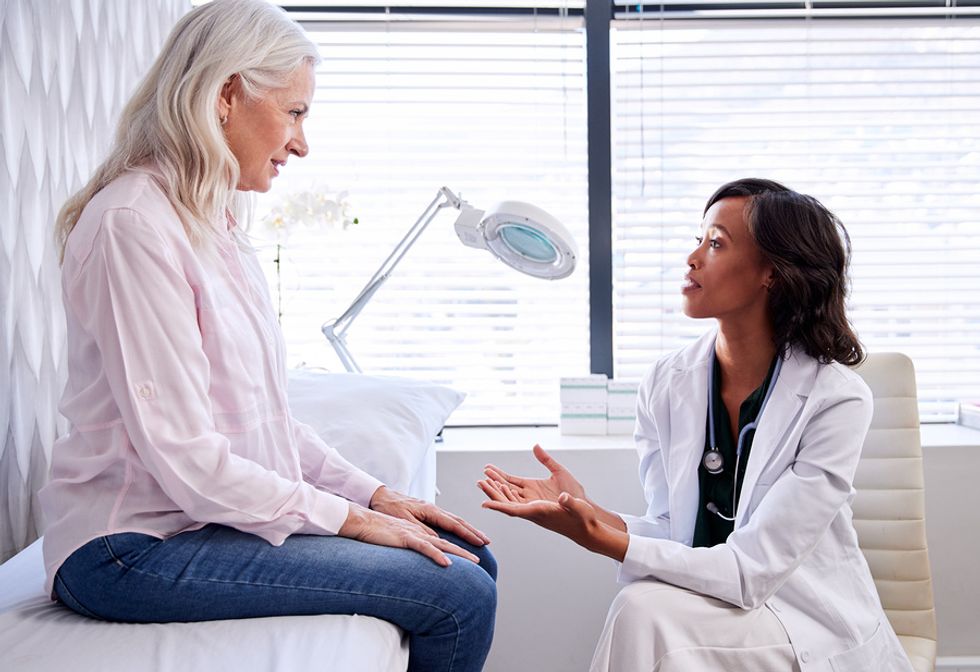 Bigstock
Years In Practice
During the initial year of practice, a dermatologist salary is not as lucrative. Residents do not earn doctor-like salaries. Specialty recruiting firms reported that the median salary during the first year of practice is $234,000. By the sixth year of practice, a dermatologist earns an average salary of $365,450 per year. A seasoned dermatologist can make well over $400,000.
Skills
Single-specialty group practices, multi-specialty group practices, and hospital employment are viable alternatives that dermatologists can opt for as a career path. The average salary for dermatologist in a multi-specialty group practice is $382,000 compared to an annual income of $157,000 when employed in a hospital.
Location
Salaries may vary for some reasons. Some major metropolitan areas have unusually high living costs and must offer substantial salaries or benefits to compensate. Many prairie states pay higher salaries to offset the disadvantage of their relatively harsh climate. Dermatologists from the Northwest have the average annual compensation at $385,000, compared to those in other regions of the U.S. Those in the Mid-Atlantic region received the lowest average annual salary of $242,500.
Professional Reputation
Staffing firm Jackson & Coker reported an average salary of $327,260 for dermatologists, but an average of $65,452 in benefits raised total compensation to $392,712. Merritt Hawkins' 2012 compensation survey found that 54% of bonuses were based on patient volumes, with 35% based on quality.
Dermatologist Salary, Compensation, And Medical Specialties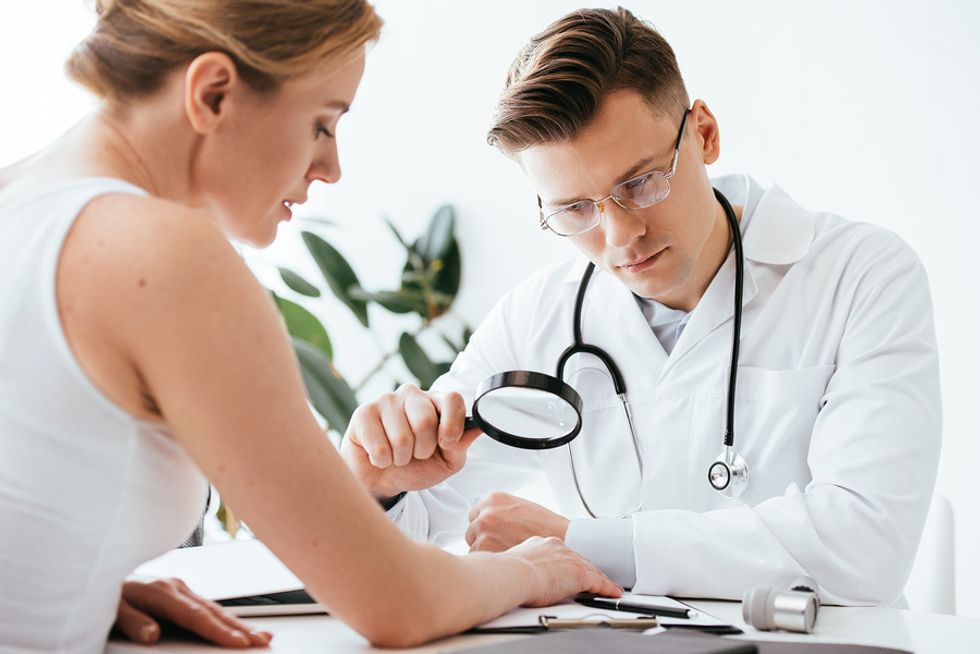 Bigstock
Here's a more in-depth look at a few types of dermatologists:
Pediatric Dermatologists
Pediatric dermatologists are dermatologists who specialize in the treatment of skin diseases in children, conditions such as eczema, psoriasis, warts, dermatitis, or birthmarks. Many practicing pediatric dermatologists receive annual bonuses ranging from as low as $10,000 to as much as $150,000. A national average salary of $203,727 will have an increase of more than $250,000 when compensations and benefits packages are considered. Those who are working in the academic field get an average salary of $176,661 for assistant professors and $232,375 for full time professors. A practicing dermatologist earns an average salary of $284,167 and reported a range salary between $160,000 to $475,000.
Cosmetic Dermatologist
The pay is measured by the quality of work, not by the hours it took to complete a surgery. Fifty-four percent of cosmetic dermatologists are male and 46% are female in the United States.
Veterinary Dermatologist
A veterinary dermatologist is a veterinarian with advanced training in the treatment of a wide variety of animal skin diseases and disorders. Compensation may vary widely based on the level of experience in the field.
It is expected that the experienced and more established dermatologists have the tendency to earn larger salaries. Indeed, the salary and compensation of a dermatologist is lucrative. This is the reason why a great number of young Americans envision a career as a dermatologist, in addition to wanting to help treat and cure individuals of skin, mouth, hair, and nail disorders.
However, it is also important to know that before you can earn hundreds of thousands a year, it is vital to go through several years of education, intense training, and additional learning to be a qualified and efficient dermatologist.
Overall, if you're looking for a great, fulfilling career in the medical field, then dermatology could be the one.
Not sure what career is right for you? Take our FREE Career Decoder Quiz today!
Looking for a job? We can help! Join our career growth club today and get access to one-on-one career coaching, resume and cover letter reviews, online tutorials, and unlimited networking opportunities—all in your back pocket!
If you want FREE career advice in your inbox, subscribe to our newsletter The Daily Dose!
This post was originally published at an earlier date.