Marketing
Drive Conversions With The Right Audience
Market segmentation gives your brand an advantage over your competitors because you can show your customers that you understand them and can provide them with what they need. In this article, I will share with you how to segment your target market and how to conduct market segmentation.
---
Segment Your Target Market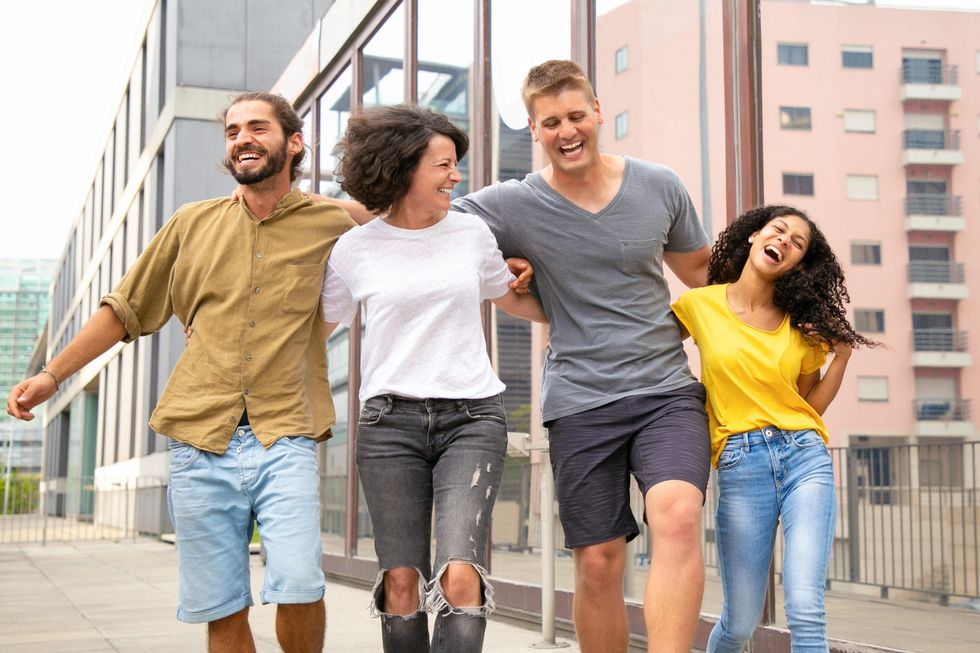 Bigstock
Market segmentation is the process of categorizing the market into four main groups: demographic, geographic, behavioral, and psychographic. By understanding your market segments, you can leverage this targeting for your strategies (i.e., product, sales, and marketing). Companies with great market segmentation strategies enjoyed 10% higher profits than companies whose segmentation wasn't as effective over 5 years (Source).
Demographic: This is the most basic way to segment the market and is often considered one of the more broad segmentation types. This includes age, gender, income, race, marital status, family size, religion, nationality, education, occupation, and social class. For example, you can target men, age 18-34 who are single, working full-time, earning $75K+ with an undergraduate degree.
Geographic: Segmenting consumers based on where they live. This includes city, state, country, population density, economic status, zip code, and regional climate. Keep in mind that it's expensive to target consumers globally while vying for their attention. Think locally and expand slowly. For example, an online clothing retailer targets customers in warm weather with different products vs. customers in cold weather.
Behavioral: Understanding how consumers behave towards products and services. This is affected by their attitudes toward your brand, their use of your products or services, their knowledge of your brand, their readiness to buy or purchase, their loyalty to your brand, and their purchase patterns. For example, you can target loyal customers who purchase your product weekly.
Psychographic: Categorizes customers by their personalities and characteristics. This includes lifestyle, social status, activities, opinions, interests, hobbies, attitudes, values, and beliefs. For example, a watch manufacturing brand focuses on upper-class consumers who value quality & status, high earners who find fulfillment in their careers.
Conduct Market Segmentation
Segmenting your market involves research, data collection, analysis, and time. The more precise you can be, the more effective your marketing efforts will be. How do you do this for your business? Here are eight actionable steps:
Conduct Research: Research can help you build a real-life picture of your market segmentation. Here are two ways to gather research:

Public Resources: To get market segmentation information, start with public resources since a great deal of information can be found, and sometimes you can get free access. Resources such as:

The Bureau of Labor and Statistics: Measures labor market activity, working conditions, price changes, and productivity in the U.S.
U.S. Chamber of Commerce: Offer networking, expert business intelligence, legal assistance, trade missions, market research project
Explore Census Data: Data about the nation's people and economy
Google Analytics: Tracks your website activity
Mintel Reports: In-depth market analysis and consumer opinions
Passport: Provides data and insights on industries, economies, and consumers worldwide
RKMA Publications: Provide various consumer-related market info (i.e., market forecasts, sector trends & statistics, etc.)
Simmons Insights: Provides access to actionable consumer insights
Simply Analytics: Creates interactive maps, charts, and reports
Social Explorer: Provides easy access to demographic information about the U.S.
Statista: Database that contains international statistics, facts, and market data
IBISWorld USA: Insights & analysis on thousands of global industries (i.e., research reports, statistics, etc.)
Data USA: Explore map, compare, & download U.S. data
Pew Research: Information on social issues, public opinion, and demographic trends shaping the U.S. and world
National and international press coverage
Industry and trade research
Figures from trade fairs and exhibitions
Annual reports

Original Research: Original research is more specific and in-depth. While this option can be expensive, don't write it off even if you have a limited budget. More and more these options are becoming affordable with cultural and digital changes.

Focus groups
User testing
Case studies
Telephone interviews
Online surveys

Profile Existing Customers: Look at your existing customers to get as much market segmentation information as you can. Some of these may include:

Refer to your business data (CRM, POS, etc.)
Post-purchase survey

Interview your customers (existing [even if you only have a couple], past, ideal & prospects)

Your company website analytics
Your social media accounts
Interview your sales team
Analyze customer feedback (forums, communities, reviews)
Your advertising accounts
Alexa's Audience Interest Tool finds topics that your audience cares about

Analyze Competitors: Understanding your competitors is one of the most important things you can do. It will tell you exactly what you are up against and what tactics to take on to compete. Some things to look at:

How many businesses have comparable offerings to you?
What are their market segmentation strategies?
Who are they targeting?
What reach do they have?
What is their pricing structure?
What is their media spending?

eMarketer: Insider intelligence for industry professionals to get global statistics and reports related to digital marketing, media, and e-commerce
SRDS Databases: Evaluate, plan, and buy media

Identify Offerings Value: Here you will want to understand your products' and/or services' value. Here are some key questions to ask:

What are your product's and/or services' benefits and features?
How does your product and/or service make someone's life easier, better, or more interesting?
Who would benefit most from what you have to offer?
What are the primary pain points you address?
What makes you and your business unique?

Define Your Target Market: Now that you've conducted your market segmentation, your first step is to define your target audience into a simple statement. Start by analyzing the market segmentation data that you've collected to see what patterns arise. Your goal is to boil this information down into a simple target market statement: Our target market is (gender) aged (age range), who live in (place or type of place), and like to (activity).Keep in mind that this is just a guide to use; don't feel like you need to stick to these identifiers (i.e., gender) if they are not relevant to your business. And of course, if you offer multiple products or services, you will need to create target market statements for each product (or product category).
Evaluate Your Markets: Now that you have identified your target market, you need to make sure that the market is viable. Use your data from the market segmentation to answer these questions:

Are there enough people in this target market to sustain my business?
Does this market segment have enough money to purchase my products or services?
Is there a lot of competition for this market segment?
If there isn't a lot of competition, why?
If there is a lot of competition, what will separate us from them?
How accessible is the target market?
Will this market segment buy repeatedly, or will we continuously have to find new customers?

Create Buyer Personas: A buyer persona is a fact-based representation of the person who will purchase your products or services. Keep in mind that the buyer persona is not necessarily the person who will use your product or service; it is the person who makes the decision to purchase. Also, a buyer persona is different from a target audience. A target audience defines a group of customers whereas a buyer persona hones in on a specific member of that group. This information can provide insights into the consumer's buying journey. Buyer personas include name, photo, demographics, brief description, frustrations, goals, motivations, and behaviors. Your buyer personas will guide everything from product development to sales to marketing. Download various templates here.
Test and Iterate: It's time to put all of this to a test. Create a few campaigns using the characteristics you've defined in your buyer persona(s). Track your performance to see what measurable results you achieve. Once you've established a baseline, use A/B testing to identify which option works best and what needs tweaking. You'll want to reevaluate your target audience and buyer personas periodically (i.e., during annual planning) and refine accordingly. It's important to ensure your ideal customer is staying current as the market shifts and evolves.
When you invest the time to develop your market segmentation, your business will reap numerous benefits from higher conversion rates, increased customer engagement, and revenue, to greater loyalty. You've got this!