Why Facebook Is #1 On Glassdoor's "Best Places To Work" In 2018
Glassdoor
recently released its list of the "
Best Places to Work in 2018. Can you guess who is at the top of the list? That's right, it's Facebook. It's their third year taking the number one spot, and it's becoming very clear why.
Want to know why Facebook continuously lands a spot at the top? Take a look at why some of their employees enjoy working there. (
Find out how YOU can get hired by a company like Facebook in our FREE tutorial!
)
Facebook has some of the brightest and most innovative people leading the pack. Founder & CEO Mark Zuckerberg has created an open and collaborative atmosphere at Facebook. It's not surprising that he has earned a
98% approval rating on Glassdoor
as head of the company.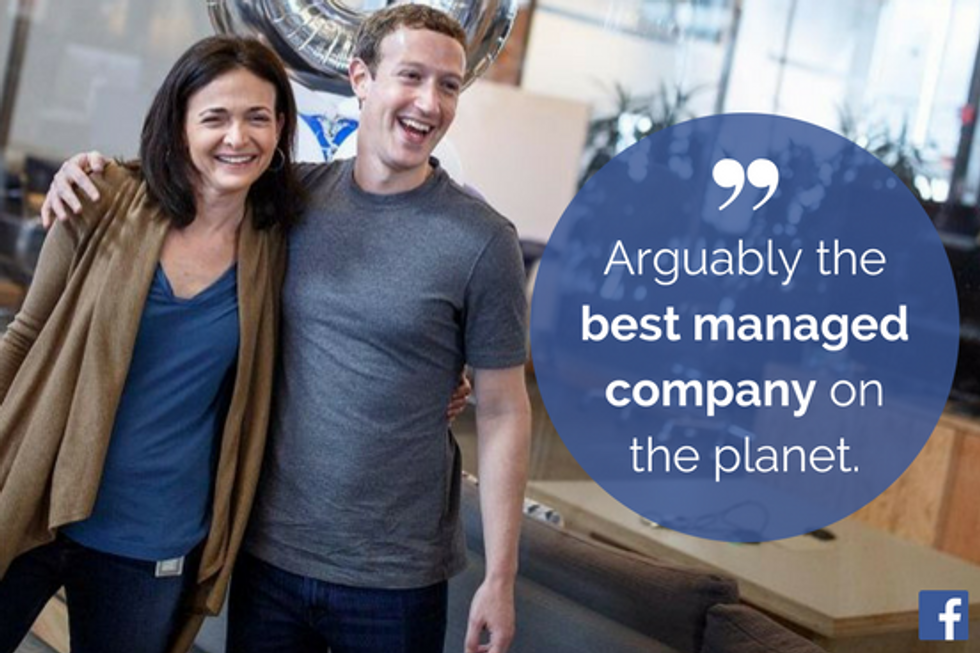 Co-Workers
Imagine coming into work every day surrounded by some of the brightest minds in the business. The work you do is impacting the lives of billions of people every day and you're developing friendships with the people working beside you while doing it. Facebook has a
4.6/5 approval rating on Glassdoor
, so it's safe to say that employees are happy working there.
Values & Beliefs
Employees at Facebook live by the saying, "
this journey is 1% finished
." Although they have accomplished so much as a company, the work they are doing has just begun. There is so much more that they can be doing to fulfill their ultimate mission, which is to "bring the world closer together."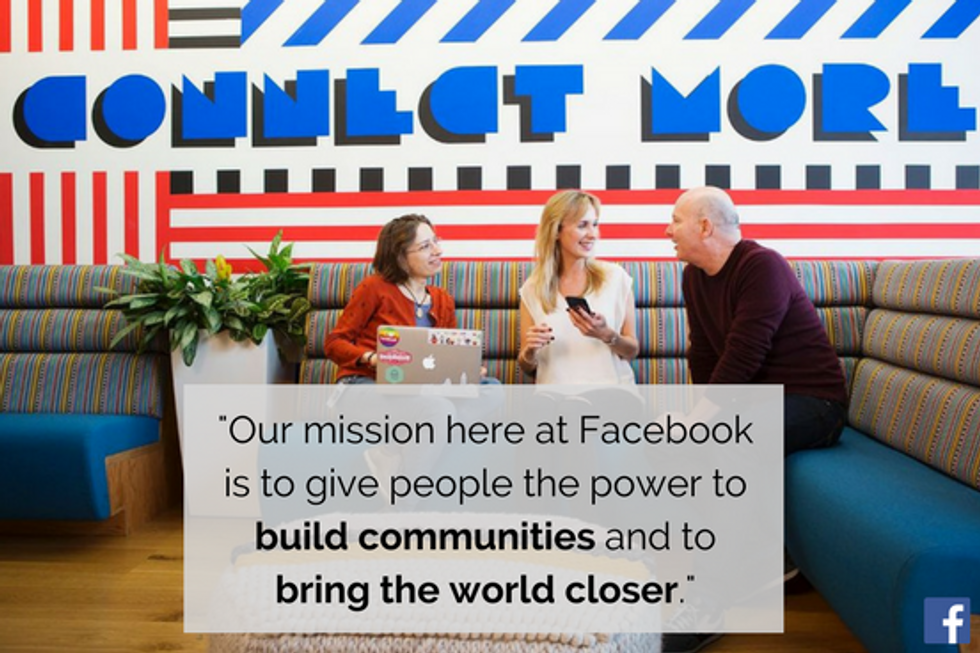 Fun Factor
Whether it's their ugly sweater contests, dressing up on Halloween, or playing ping pong in the
office
, Facebook knows how to have fun.
Check out their photos on Glassdoor
to get a closer look at their fun culture!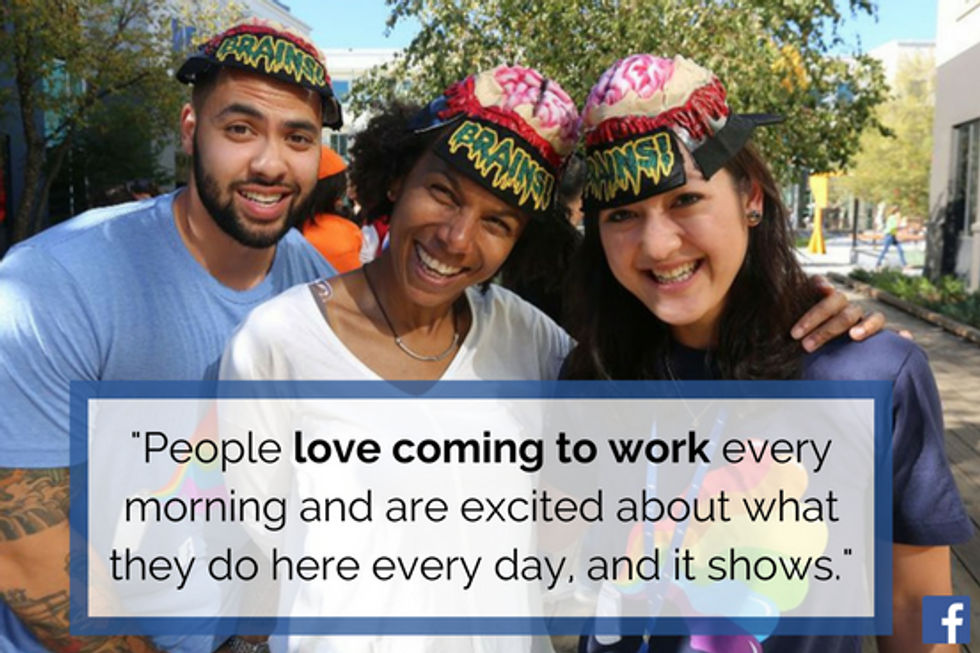 Wow Factor
Imagine working for a company that has the ability to impact billions of people on a daily basis. Every day, Facebook employees build, sell, and promote products and services that unite people from all over the world.
According to their Glassdoor page
, they "believe that every connection we make takes us one step closer to a better world where ideas and knowledge can be shared freely."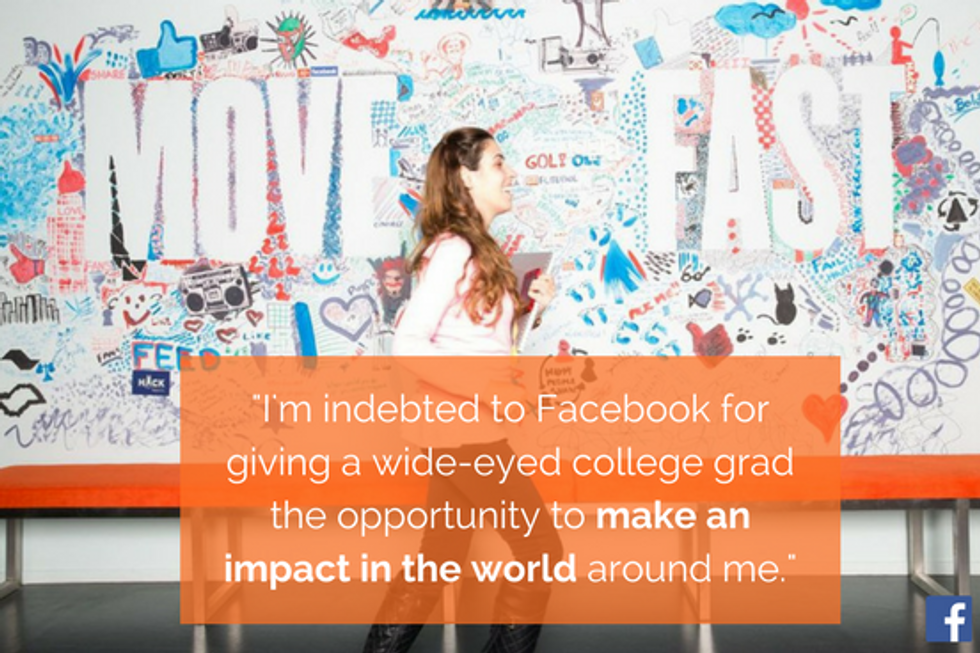 Need even more reasons why Facebook is an incredible place to work? Check out their
Glassdoor page
to look at employee reviews, company updates, videos, photos and so much more. If you're convinced they're the perfect fit for you, be sure to take a look at their job openings and apply!
PS - Need help landing a job at a top company like Facebook? Click here for a free tutorial to help you get hired!
Photo credit: Facebook via Glassdoor