NIKE Sneakerhead Inspired By The Girl Effect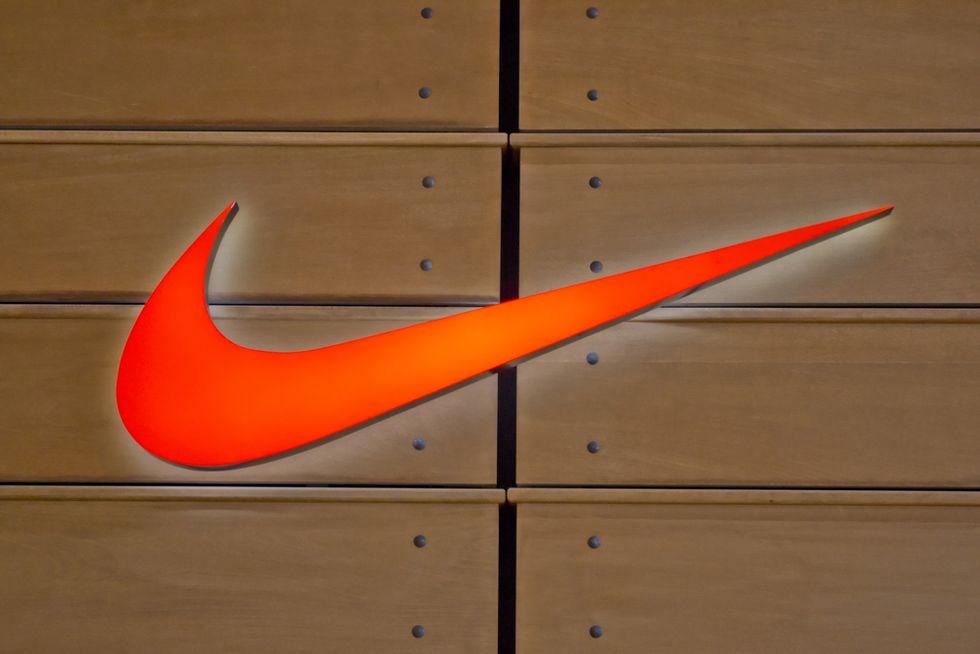 Sneakerhead:
A person who collects limited, rare, OG, or flat out exclusive kicks. Usually, the collection consists of Jordans.
Related:
7 Ways To Sniff Out The REAL Company Culture
The header says it all, I am a sneakerhead who adores NIKE. From Air force 1's, Jordans, and Foamposites, to Free Runs, Air Max, and NIKE Golf. I have owned them all. NIKE has amazed me time and time again, but the amazement reached an all time high when I read about their philanthropy, The Girl Effect. The NIKE Foundation founded The Girl Effect in collaboration with NoVo Foundation, United Nations Foundation and Coalition for Adolescent Girls. It was designed to give adolescent girls who are living their life in poverty a chance to become something much more!
What's The Problem?
In poor countries, girls are treated as women at a very young age. By age 14, many of those girls will be married, and at the age of 15, they will most likely be pregnant or already have children. If by chance they survive the birthing complications, they will be forced to provide for their families by any means necessary, almost always without the education to establish a true career.
Here's The Solution
Through providing support and opportunities to grow, these girls can live the normal lives that adolescent girls should. As each girl transitions into adulthood, she will have a real chance of finishing school and even going to college thanks to the resources The NIKE Foundation supplies. This allows young women to take charge of their own lives and build families when they're ready. As more and more girls receive the opportunities and encouragement they need, they will be able to make their own lives better, contribute even more to their nations' economies and give their children the same opportunities the NIKE Foundation gave them.
Why Girls?
"There are over 250 million adolescent girls living in poverty today, and we believe they are the most powerful source for change on the planet." (
NIKE | The Girl Effect
) Take a look at these stats in a report released by the World Bank in 2012:
India loses $383 billion in potential lifetime income due to 4 million adolescent girls who become mothers each year.
If girls in Kenya completed high school, the economy would gain $27 billion over their lifetime.
"Girls are a smart investment to accelerate change.
This isn't a social issue; it's smart economics." (
NIKE | The Girl Effect
)
From Controversy To Contribution
NIKE has once again proved why it is one of the best sporting goods company out there. In the past, NIKE had a bad reputation for questionable habits in overseas factories. However, NIKE has made a major effort to reshape its image through the Girl Effect. As a result, it is starting to gain recognition for being a highly philanthropic company.
Who Would You Want To Work For?
As a passive job seeker, these types of values are what makes me want to work for a company like NIKE. This adds character and personality to a business, and would make me proud to say that I work for that specific company. Are these the kind of values you'd want your company to showcase? How much happier would you be working at a company knowing that you're a part of making lives of those less fortunate that much better? I would love to hear your comments below!
Interested in working with NIKE? Check out their Careers Page on LinkedIn!
NIKE Careers Page >>
Please visit
The Girl Effect
to learn more about the impact empowering young girls has on the world.
Related Posts
Company Culture: 7 Tips On How You Can Plug In
14 Ways To Research Company Culture
4 Core Values That Every Organization Should Have
Want to show off all of the great qualities of YOUR company and target the best job candidates? Find out how.
Disclosure: This is a sponsored post. It was written and approved by our editorial staff to ensure it meets CAREEREALISM Media's editorial standards. You can learn more about our
writing requirements here
and
view our full disclosure policy here
.
Photo Credit:
Shutterstock