Nailed It! 5 Tips For Better Presentation Skills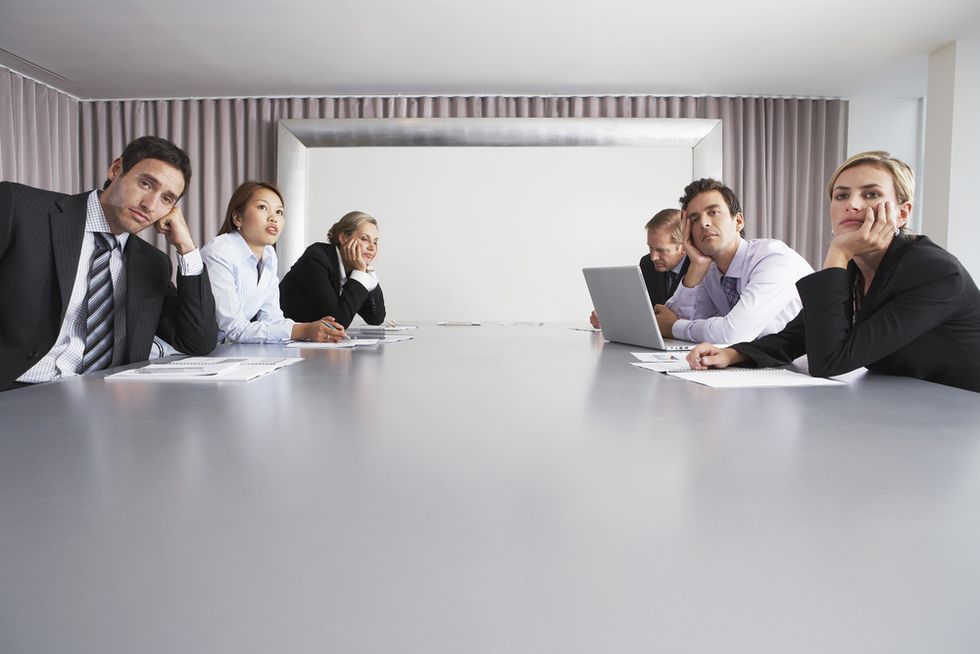 For both presenters and their lucky/unlucky audience, there can be nothing more soul-destroying than a good old-fashioned session of 'Death by PowerPoint.' Some of the most legendary sessions within this category have crawled along for well over an hour, while very little actual information is displayed with a variety of charts, text, quotes, dissolving paperclip animations, and a range of scene transitions that have not been acceptable since 1985.
Related:
Promotion Killers: Poor Presentation Skills
In the 21st century,
sales pitches
and presentations need to be short, sweet and straight to the point - grab the viewer's attention and hold on for dear life!
Tip #1: Dish out the tablets!
Nobody can truly enjoy staring at a projector screen. Providing tablet computers to delegates and potential customers is a great way to get them involved in proceedings. By having full control of a media-rich presentation, the audience can browse everything at their own pace - it is possible that different viewers will want to focus on different aspects without having to wait for the dull hand-out at the end. This technology is also great for remote locations where viewers participate over a webcam connection.
Tip #2: Keep it brief.
In the dating world, most people believe that the first 5-15 seconds is all that it takes to make a permanent decision about a potential partner - first impressions really are everything! In the modern business arena, most participants would have already done their homework about whatever is being offered, and these sessions are an ideal opportunity to take questions and deliver unique content. While it may be tempting to 'open with a joke,' this could well be one cliché too far for formal business situations.
Tip #3: Don't just present your product, get the audience involved.
Tablets are already a useful tool for displaying interactive content, but they are also a great tool for showing
interactive presentation
products in action. Around 33% of all UK adults use a tablet on a regular basis, and when combined with smartphone users, it is possible that most of the audience will already be carrying something that is capable of showing off your proposed service, app or product.
Tip #4: Remember that everyone has their own speaking style.
Speaking in a style that has been honed by professional training is an admirable quality to have, and it will put the audience in mind of The Kings Speech. However, in certain market sectors, keynote speakers are expected to adopt a more relaxed style (i.e. digital media). On the rare occasions that pitching tasks do not end in disaster on The Apprentice, viewers will probably notice that different candidates are chosen to present to different types of businesses - identifying the personality of the target audience is paramount.
Tip #5: Make eye contact.
While eye contact can be an invaluable presenting tool, too many speakers have fallen victim to bad advice in the past and chosen to focus on one audience member. This may not be intentional, but keeping a gaze fixed on a certain piece of furniture in a conference room or hall could make nearby viewers feel that they are being watched constantly - it is a good idea to try and not make people feel uneasy.
Related Posts
How To Be More Confident At Work
5 Great Tools That Showcase Your Skills To Recruiters
Tools You Need To Land A Managerial Job
Photo Credit: Shutterstock