4 Video Tools Millennials Must Use To Succeed In Their Careers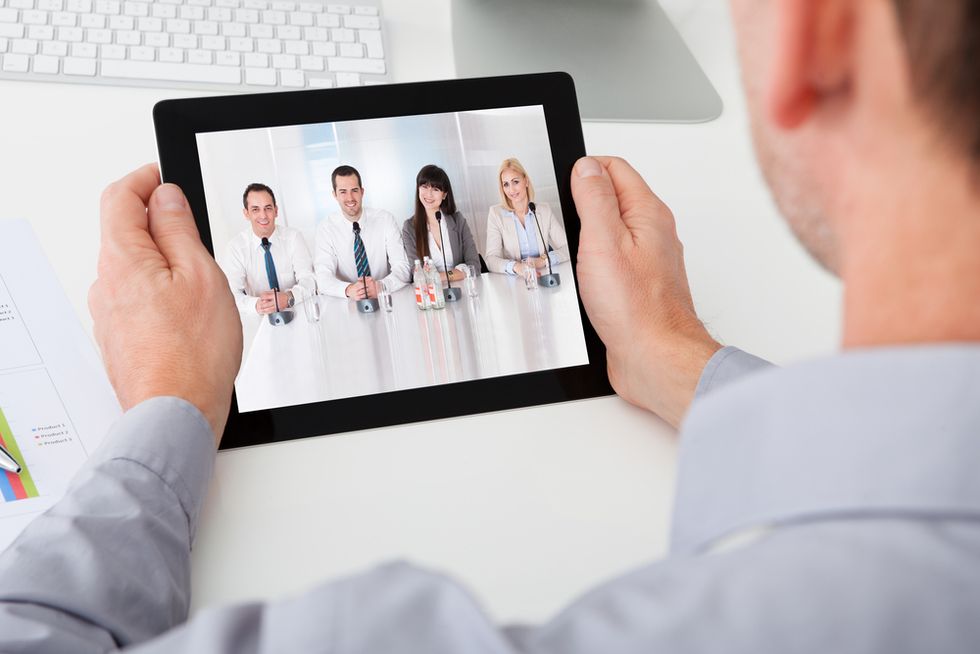 Bob Dylan, an icon of a past generation, spoke of times changing. That's inevitable to anyone who can watch a clock, but his message was symbolic, directing awareness at a new tide of generational norms and beliefs. The Millenial generation is growing in a time very accustomed to change; the current technological age brings information faster and more abundant than ever before. Things are changing across the spectrum of peoples' lives, including how those in the current age find and secure job opportunities. This is a very transparent and socially sharing place in time; sites like YouTube, among the world's most beloved, dispel multi-sensory experiences, granting those with Internet connection ability to see 'real' people anywhere in the world.
---
Video Tools Millenials Must Use To Succeed
Today,
Millenials
use video resources to better tomorrow's chances of employment. Consider implementing video tools toward job pursuits in the following ways:
1. Video Resume
Resumes are uniform; some believe a resume's information should not exceed one page in length. That's advantageous to those needing to sort through a number of them, yet the occasion limits a candidate's ability to make an impact. Supplement a text-based resume with a video, shows rather than tells the employer about job-related skills and passion.
2. Vlog
Many students avoid being the one chosen to address a question during class, but regarding job openings, candidates want to be called upon and heard. Like sharing information in class on a particular subject, applicants may channel knowledge into an online vlog, discussing industry news and insight. One finds a number of online business resources suggesting entrepreneurs secure an online presence; candidates express passion, doing the same, using a variety of media tools. Many vlogs make use of online video platforms such as YouTube where they upload their videos. To make these videos available offline to include with offline electronic CVs, you can use a
YouTube Downloader
and add the videos on a USB stick or CD/DVD for sharing with potential employees or clients.
3. Real-Time References
Online video resources host virtual face-to-face conversations. Add-ons and particular applications allow for the ability to record conversations. Candidates may record conversations with those expressing accolades of character and abilities. A number of references go unused due to limited time or inability to contact, but providing the means to experience the impressions of others immediately, places a candidate in an advantageous position.
4. Virtual Thanks
It's custom to thank interviewing parties. Candidates send handwritten letters, call by phone, or send e-mails, thanking interviewers for time and interest, but seldom do
candidates relay videos
, offering a unique and multi-sensory sentiment, making ancillary impressions on viewers. Limited openings are available; owners want to know job positions will be filled by those able but also passionate about what they do. Video follow-ups help make candidates memorable. Who will be the next candidate to unplug from norms and traditions of yesterday? Today's employers ask more from employees. Millenials seek jobs in an age recovering from an intense recession. Contrary to tradition, jobs are not expected in these times (regardless of education and experience); jobs are a privilege to have at all. Competition is fierce in all industries. Therefore, candidates need be prepared to fulfill positions as well as make incredible impressions during a brief and integral window of opportunity. (Make sure you
remember to respect IP
when using downloaded videos.)
Related Posts
11 Job Search Commandments For College Grads
What Are The Hardest Challenges Facing College Graduates?
Taking Mom To A Job Interview: A Crutch Or Smart Move?
Photo Credit: Shutterstock