World Wide Technology Makes It On Glassdoor's "Best Places To Work" In 2018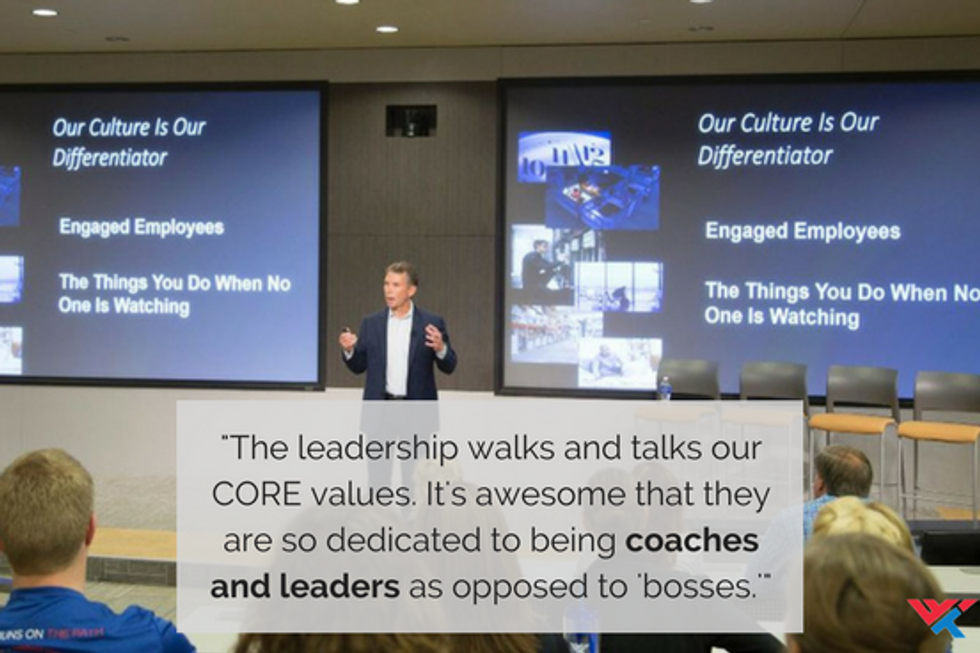 Over the course of 25 years, World Wide Technology (WWT)) has transformed from a "small product reseller into a technology solution provider," employing over 4,000 professionals. Throughout the years, WWT has earned a reputation as a highly desirable employer, claiming the eighth spot on Glassdoor's Best Places to Work in 2018. Want to know why World Wide Technology claimed a spot on the list? Here are five things WWT does better than most that helped land them a place on Glassdoor's Best Places to Work in 2018. (Find out how YOU can get hired by a company like World Wide Technology in our FREE tutorial!)
---
Leadership
Do you want the leaders at your company shouting commands and ordering you to do something? OR, would you rather have a management team that coaches and leads its employees to succeed in their role? At World Wide Technology, leaders strive to inspire you to grow as a professional and produce results that add value to the business.

Co-Workers
World Wide Technology has created an inclusive environment in the workplace, one where every employee feels valued.
According to one employee
, "the people and culture really do
define World Wide Technology and explain the success and growth." Having this tight-knit, family-like atmosphere, allows employees to develop a trust in the office that enables them to be more successful in their jobs.

Values & Beliefs
In order to be successful as a company, you need to have a team that believes in the mission. When part of that mission aims to make the company a great place to work, it's pretty easy for employees to get behind!

Fun Factor
Want to join a team where you enjoy spending time together outside of work? World Wide Technology is committed to fostering an environment where employees enjoy coming into work every day! Whether you're going to company parties, volunteering in the community, or simply spending quality time with your team members outside of work, WWT understands the importance of incorporating fun into your job.

Wow Factor
What your employees think of your culture can be the difference between having a good or bad reputation as an employer. That doesn't seem to be a problem at World Wide Technology.
One employee says
, "Most companies talk culture. At World Wide, it is a way of life."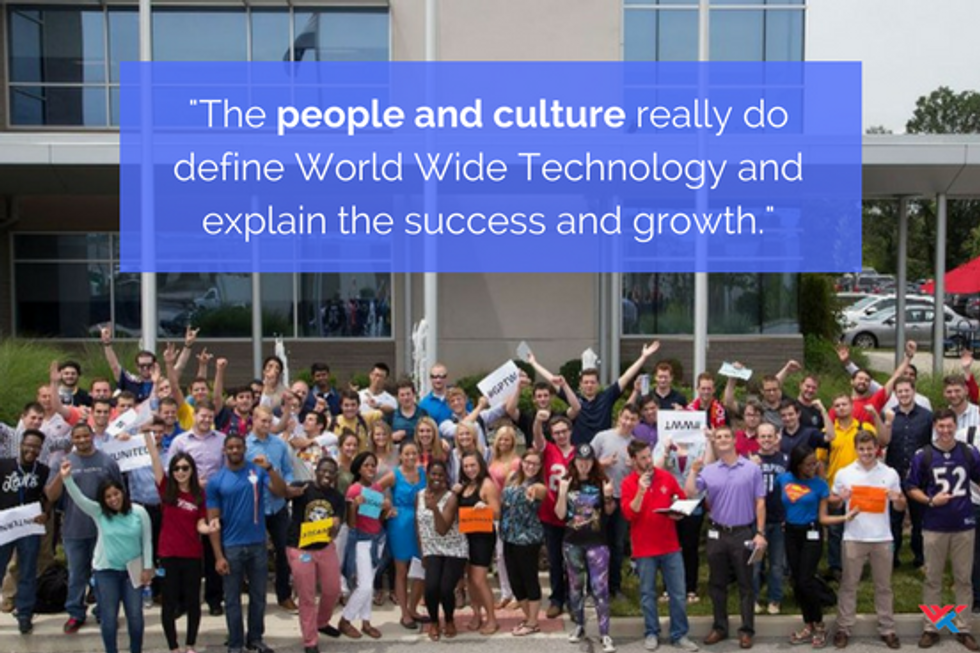 Need to learn more about World Wide Technology to determine if they're the right fit for you?
Check out their Glassdoor page
to find more information on their employer brand. If you think you'd be the perfect fit, take a look at their open positions and apply today!
PS- Need help landing a job at a top company like World Wide Technology? Click here for a free tutorial to help you get hired!
Photo credit: World Wide Technology via Glassdoor