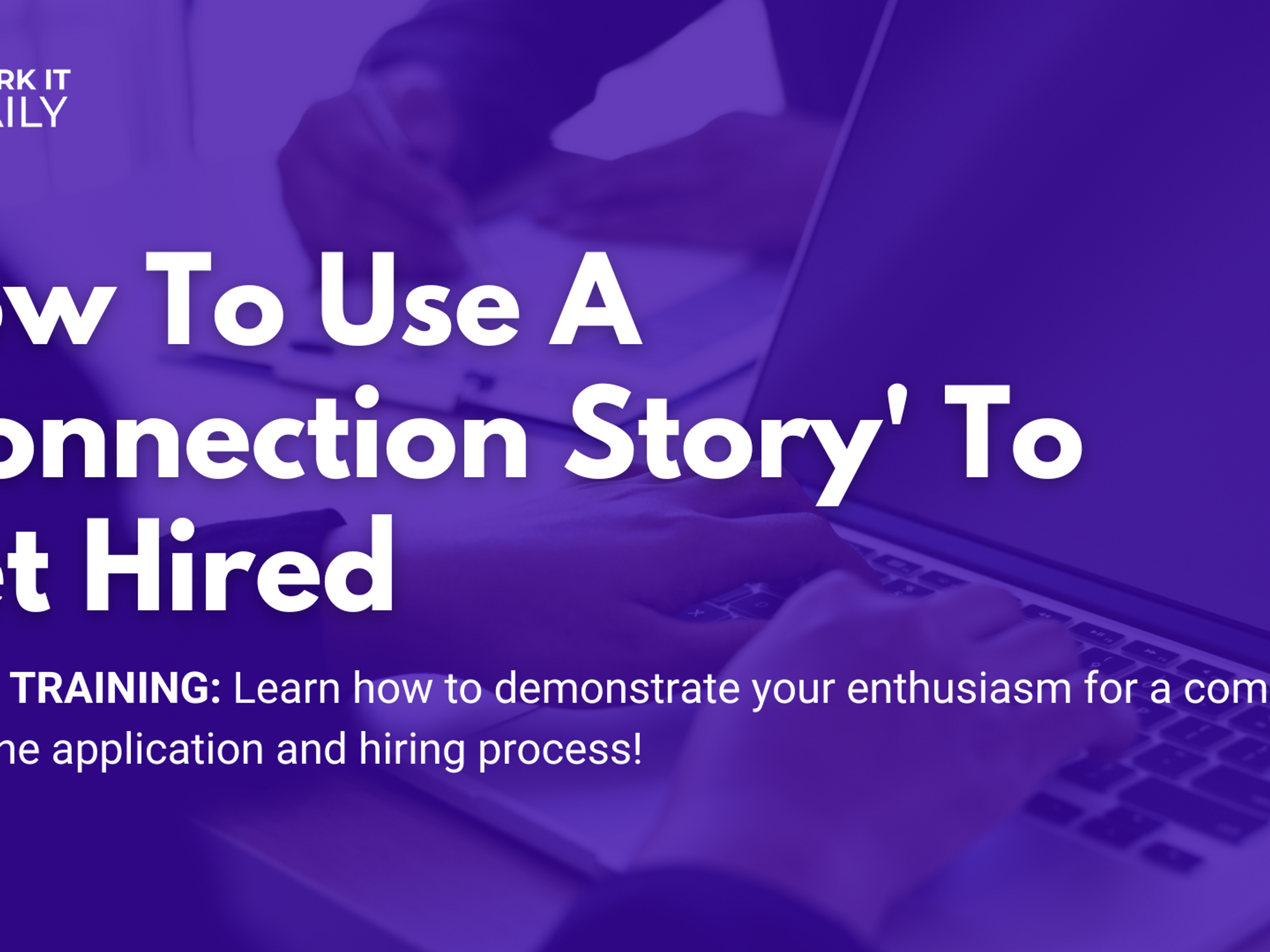 Are you struggling to get noticed by employers? Is it difficult for you to establish a connection with certain companies? If so, this live event is for you!
We get it. It's hard to be passionate about a job when you have no connection to the company. How do you show enthusiasm in your cover letter and job interview if you don't absolutely love what you'd be doing, or where you'd be doing it?
Fortunately, there's an easy way to demonstrate your enthusiasm for a company during the application and hiring process.
In this training, you'll learn how to:
Identify the importance behind 'connection stories' and how these will help you get hired
Pinpoint the different types of connections that you can start to identify with certain organizations
Understand how to stand out using your very own 'connection story' to ultimately land a job with one of your dream companies
Join our CEO, J.T. O'Donnell, and Director of Training Development & Coaching, Christina Burgio, for this live event on Wednesday, September 14th at 12 pm ET.
CAN'T ATTEND LIVE? That's okay. You'll have access to the recording and the workbook after the session!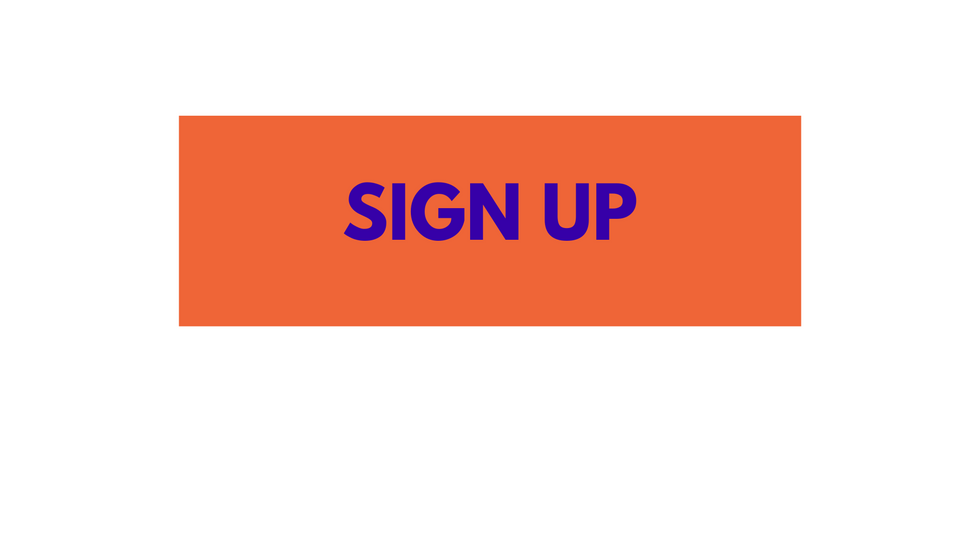 Bigstock
How can you make an effective resume after getting fired? People get fired from their job for various reasons. However, to a potential new employer, it may leave an unfavorable connotation on the candidate.
If you find yourself in such a situation, you may have a number of questions concerning how to address the adverse reactions you may receive from a potential employer. You may have questions such as:
How do I impress an employer given I was fired from my last job?
Do I include the job on my resume?
How should I answer when asked the reason for departing my previous job?
Understandably, there are many questions on your mind. And yet, there are ways to be truthful in answering the questions your potential new employer may have for you, along with tips to make such a situation feel a little less threatening. Essentially, before updating your resume for the next job opportunity, think about:
Is The Experience From Your Last Position Relevant?
If there is little to no relevance between the positions, you do not have to showcase it on your resume. The hiring company is primarily interested in relevant experience and skills you can bring to their company. You might be able to break your resume into "Relevant Experience" and "Additional Experience" sections.
How Long Were You In The Position?
If you were in the position for only a few months, it may not be necessary to mention it on your resume. Determine if the employment gap, should you choose not to include it, would be cause for concern by an employer. In today's market, it's not a surprise to see some candidates unemployed for a year before finding a new job.
How Severe Was The Cause For Firing?
Were you laid off or fired due to lack of performance or conditions outside of your control? If the latter, then you should put on the resume the reason such as "Major Downsizing," "Company Relocated," or "Management Reorganization," all of which indicate that the termination was not due to your performance. If the reason you were terminated was due to a minor issue that can be easily explained and seen from your point of view by a potential employer, than including the position on your resume should not be a concern. Be honest with yourself and think through your response to a potential interviewer.
Your answers to the questions above will tell you whether it is appropriate to include the job on your resume. If it is included, consider the following to help you through the application and interview process.
1. Showcase Your Achievements And Accomplishments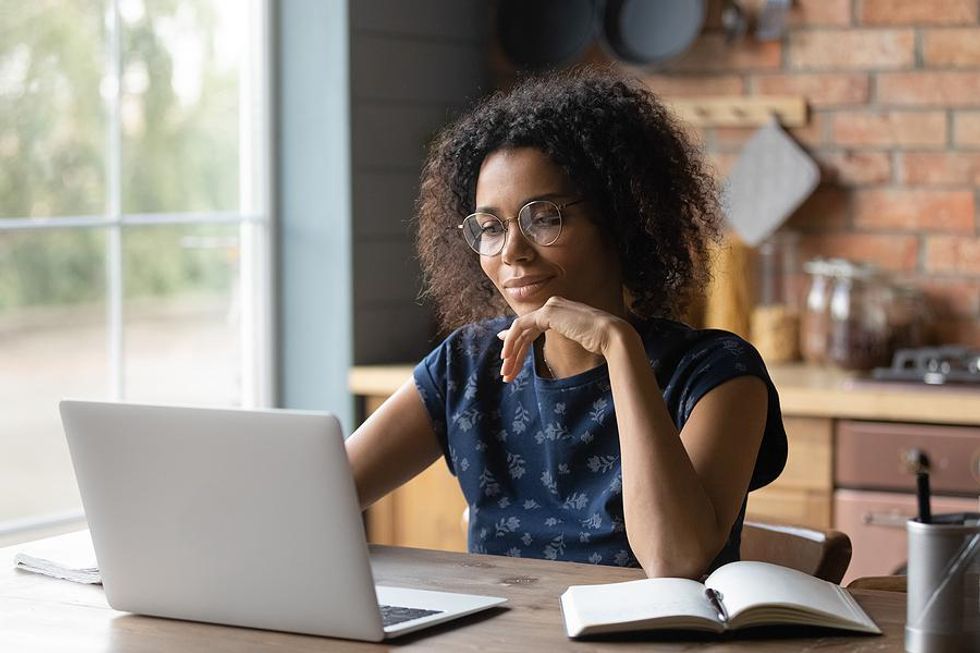 Bigstock
Your mission is to get your foot in the door for an interview and to make an outstanding impression. You do not need to bring up that you were fired or laid off from your last job on paper, especially if you were only there for a year or two. Instead of focusing on how your previous job ended, quantify what you accomplished while you were employed there.
If necessary, you will have the opportunity during an interview to explain further details.
2. Don't Insult Your Past Employer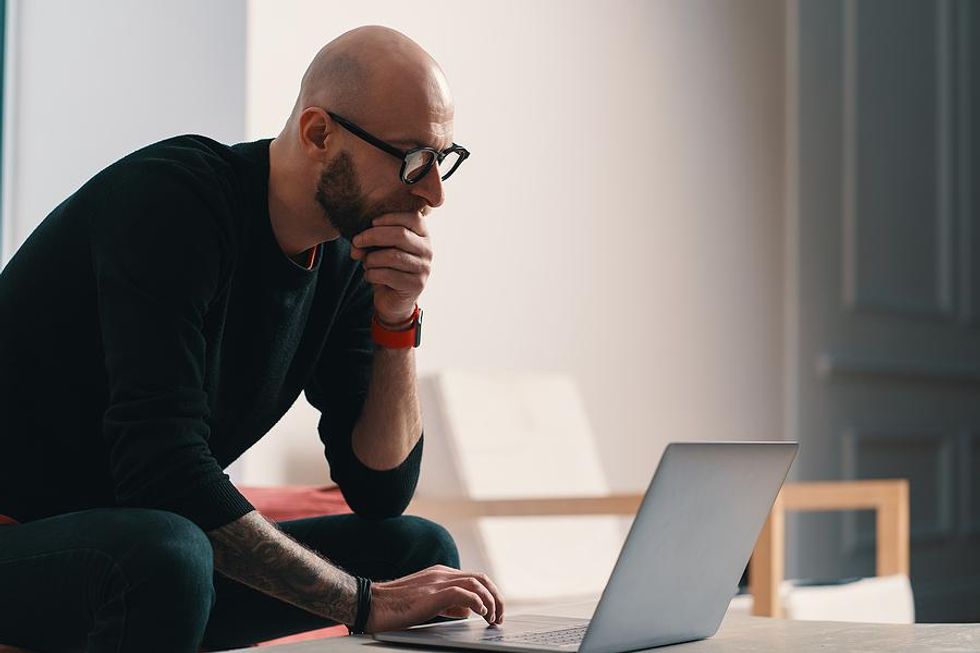 Bigstock
Even if you were fired and have bitter feelings toward your former boss or co-workers, your resume is not the time nor the place to reveal it. It is seen as unprofessional and leads to questions that focus on negative aspects.
So, even if the interviewer wasn't planning on asking you the reason for leaving, you may have just brought it upon yourself by insulting your past employer or hinting at a conflict there on your resume.
3. Don't Lie About Your Employment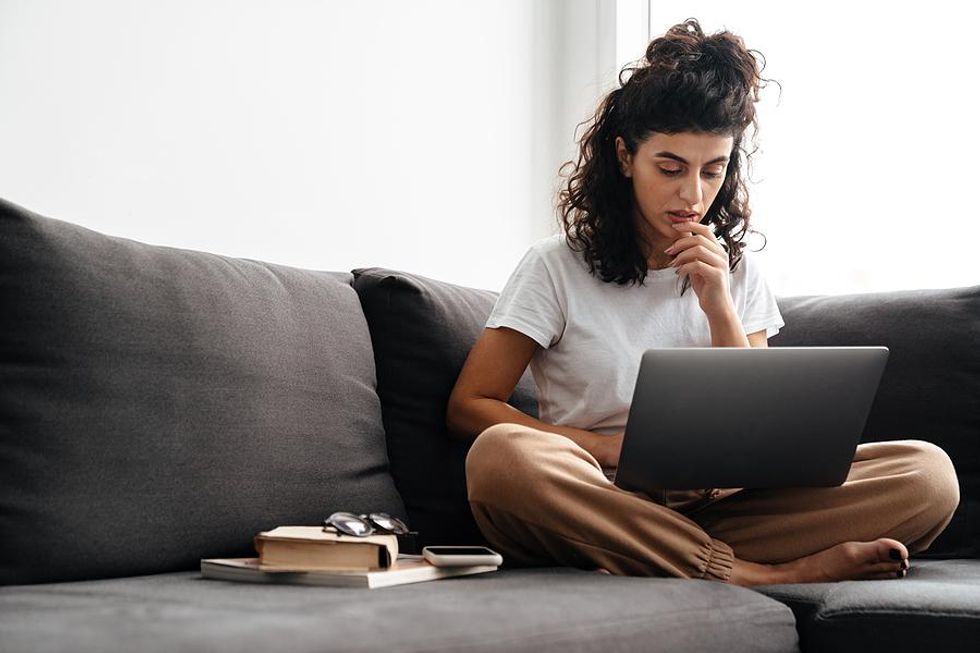 Bigstock
You should never lie on your resume. Don't fabricate anything on your resume or your reason for looking for a new job. If asked about this during an interview, you need to address the question truthfully, but keep it brief regarding the reason for your departure and move on to more positive points. At least you now have your foot in the door and have a greater advantage of explaining the reason for departure in a more positive light.
You can also use it to your advantage to reinforce points of achievements and accomplishments that may apply to the job. Remember that companies do check references and background information. Any candidate caught lying is grounds for dismissal.
4. Pull Together Your References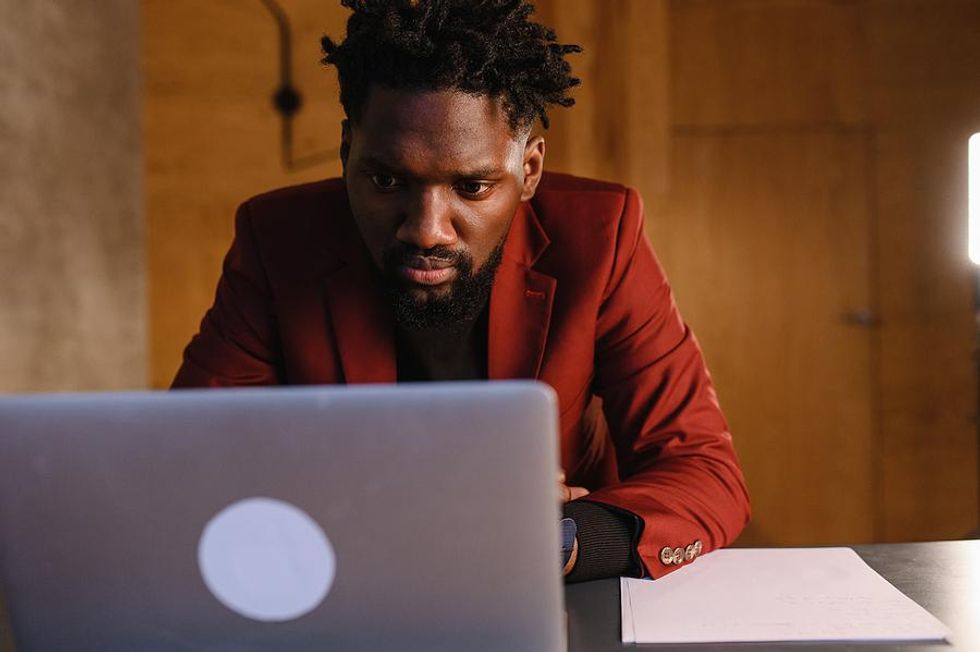 Bigstock
Gather people you worked with on the job as references, whether it's co-workers, clients, or vendors. Individuals who worked with you on the job and who can speak positively about your work can help effectively rid any negative connotations associated with being fired.
In this instance, it makes sense to include references with your resume, especially written recommendations.
5. Focus On Functionality Rather Than Chronology
This is a last resort option. Functional resumes typically are not used since it lacks detail on dates of employment—information most employers want to know.
A functional resume focuses on grouping specific skills and experiences together as the highlight of the resume. This type of format might also work for the career changer and those with gaps in employment history that are due to other pursuits, such as education or family.
This is the last resort, though. We recommend using a chronological resume format, even if you got fired. But it might be worth it to try a functional resume format if the chronological format isn't working for you.
Being fired means you have an additional hurdle to overcome to find a new job, but it is not insurmountable. It's all in the way you frame it on your resume and handle yourself in addressing the matter if the subject comes up. Remain positive, address any concerns succinctly and honestly, and then move on to the more positive highlights.
Need more help with your job search?
We'd love it if you signed up for Work It Daily's Power Hour Event Subscription! Get your career questions answered in our next live event!
This article was originally published at an earlier date.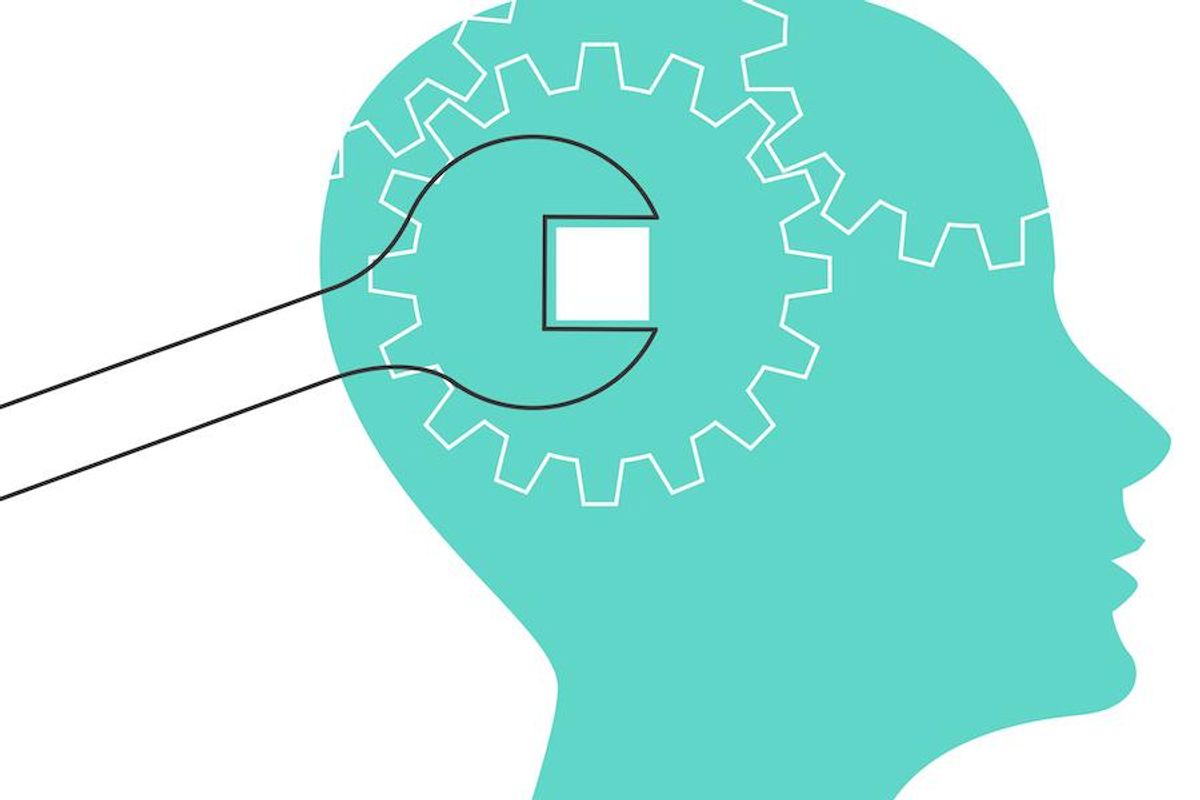 iStock
In this article, I will outline the primary responsibilities of the CDAO role and, in this and subsequent posts, will further differentiate CDAOs from CIOs and CTO roles. I invite the readers of this post to comment and add their thoughts and experiences with the position.
The State Of The CDAO Role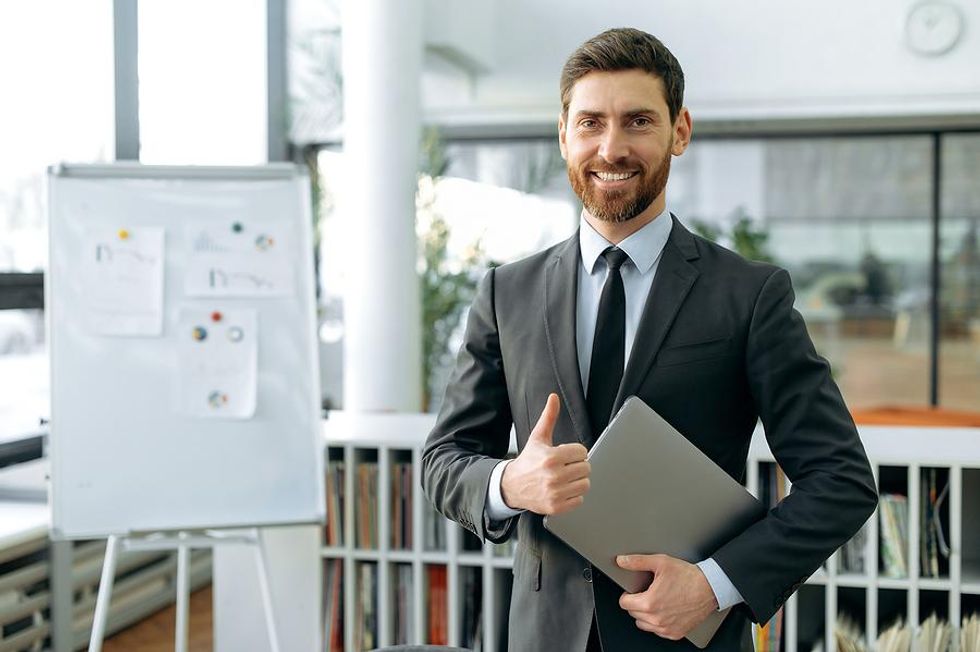 Bigstock
CAO (chief analytics officer) and chief data officer (CDO) are terms that have increasingly been used interchangeably for the CDAO (chief data analytics officer) role that has been getting traction over the past several years. This trend is not only happening in mid-sized firms with 1000 or more employees but also in large Fortune 1000 companies such as global banks. Scale, while an essential topic for certain aspects of the CDAO role, is not the only consideration for having a CDAO and a center of excellence in data analytics.
In a data-driven decisioning company, the CDAO is the steward of the cognitive or thinking functions behind every decision in the firm. The CDAO provides the 'neurons' (data, decision sciences, insights, platforms, and more) that enable better thinking and decision-making throughout the organization. This broader view that "data analytics is the brain and part of the central nervous system in the organization" is warranted given the shift to digitization and AI. The use of data will accelerate over the next ten years—driving decision-making by ever more constituents in the organization, adopting artificial intelligence, making sense of the metaverse, and other high-tech, knowledge-driven endeavors.
In addition, the CDAO is often best positioned to drive and deploy CRM initiatives and digital infrastructure programs such as marketing and risk automation. Led by the CDAO, the data analytics team, the organization's data, and appropriate tools are the core enablers of this knowledge, decisioning, and action ecosystem. The CDAO's role in data-driven infrastructure development is often lost in much confusion about who designs and implements AI, how it should be built, and what data and tools are needed.
The CDAO Mindset Is Multi-Disciplinary, Analytical, Creative, And Collaborative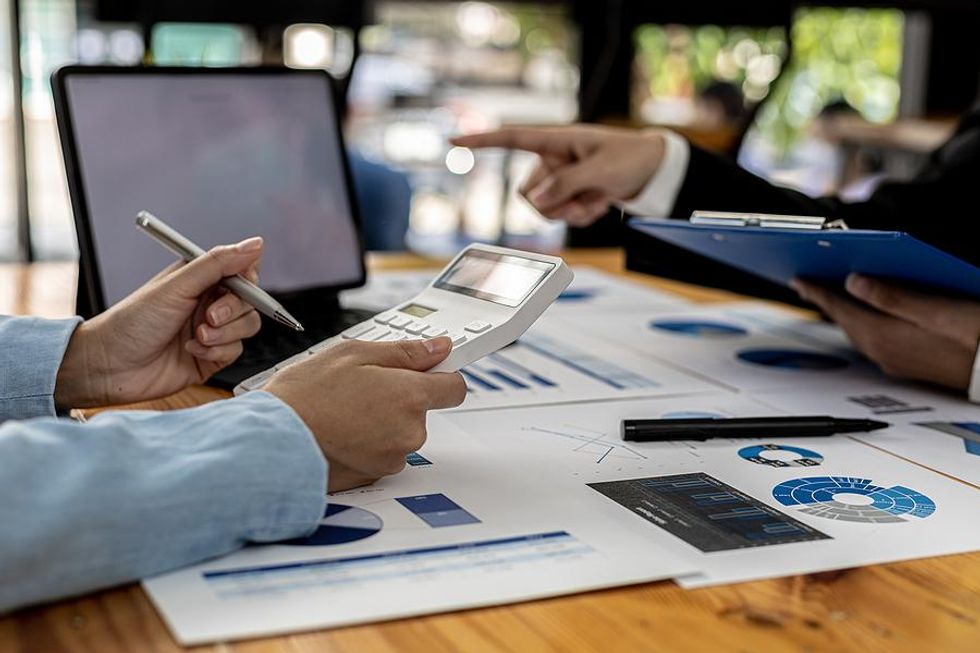 Bigstock
The CDAO mindset differs from that of the CIO or the CTO as they don't own or exclusively think about operational systems and tech infrastructure. CDAOs think about the data in those systems and how it feeds into knowledge systems for analytics and decision-making. The CDAO consults with business partners to arrive at a knowledge solution. In other words, they don't think about servers or plumbing unless it relates to data—warehouses, big data, or other knowledge platforms.
SHOULD evangelize AI and insights-driven business outcomes.
SHOULD NOT evangelize platforms.
SHOULD deliver the platform with outcomes in mind. In doing so, they...

Consider revenue generation, good customer outcomes, or NPS uplifts.
Timing SHOULD and MUST be considered. For example, if capabilities development is needed to meet regulatory or risk goals, the delivery may take more than a year or two.

Evangelizing SHOULD be linked to a corporate strategy and, ideally, a business or digital transformation to get future traction.
The CDAO must be a collaborative leader who can engender trust to transform and lead the function. Change management and transformation skills must include running a strategic roadmap, blueprinting process, and ongoing executive committees to seek stakeholder buy-in and top management support.
What Tom Davenport said in Competing on Analytics in the early 2000s still holds today: engaging top management's trust through thoughtful communications is the key to building a successful data analytics and AI COE. The CDAO should have strategy expertise and experience managing diverse teams. Another key trait is the ability to coach and grow data analytics professionals; these teams are highly skilled and in demand, and many are very independent thinkers and experts.
Ideally, the CDAO should have a POV on the work product and will challenge and coach the team during the development phase but not micromanage. Said differently, having a POV on the data analytics solutions of the team should be in the form of advice; think growing talent, not telling talent what to do. In terms of the operational aspects of the function, CDAOs must understand how to make trade-offs in the form of prioritization processes.
Setting The Boundaries Of The CDAO Role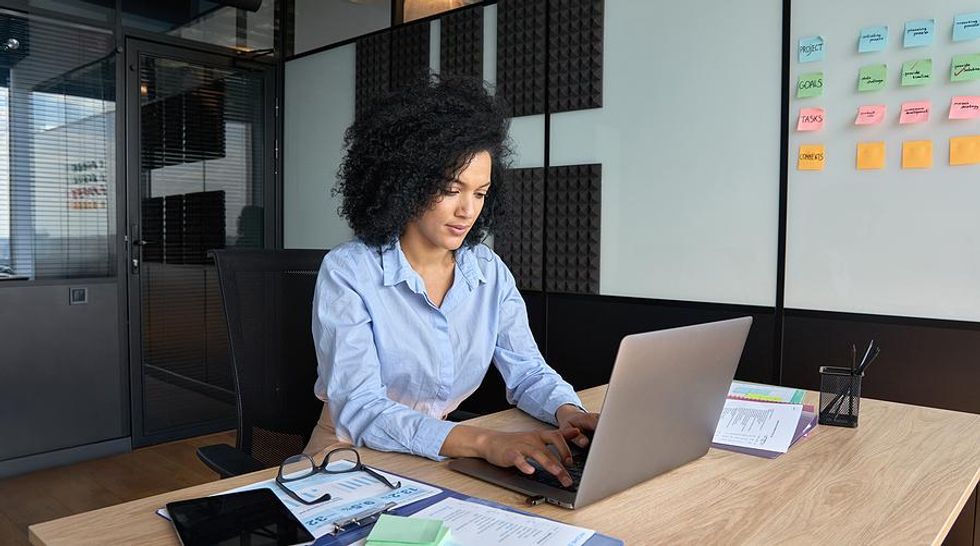 Bigstock
The CDAO is a highly visible and critical role responsible for leading the data analytics function as a general manager and businessperson.
The CDAO drives outcomes:
Overall value creation includes creating new business or customer propositions
Actionable insights connected to P&L drivers
Data analytics innovation: finding new ways to apply facts, data, and methodologies to opportunities and problem sets
Data: The CDAO is the executive responsible for ensuring the firm treats data as a strategic and critical asset. The CDA drives the data strategy, management, and governance—including all aspects of data throughout the lifecycle. The CDAO helps select the tools for data lineage, hires the team, vets data stewards, and ensures connectivity to IT governance and the corporate governance process. At the same time, the CDAO plays a crucial role in building gold standard quality data and the platform(s) to house that data, most likely in the cloud. However, the role profile of the CDAO, unlike its legacy predecessor, the chief data officer, is grounding the data efforts with the end game in mind. This represents yet another mindset to skill set shift from the past. The CDAO starts with the commercial purposes and outcomes and spends time learning what the business needs instead of an all-too-common trend in data management: build it, and they will come.
Whether or not it is technically possible to throw all the data into a big data platform is beside the point; again, mindset versus skill set must still be done with the priorities and applications desired by the business in mind. Suppose you are reading a CDAO job description or a CDO job description that leads with regulatory commitments or risk management capabilities. In that case, this will result in a stalled road map for data analytics as that is not thinking about the end-state vision for data analytics and AI. That position then will struggle to get beyond data governance and developing the platform because whatever gets built will not be fit for purpose for all use cases.
The CDAO ensures business partner input and consensus are accounted for in the priorities from a data analytics blueprint that seeks to connect AI, analytics, and data into a unified impact strategy. Using terms like data literacy probably needs to be revisited into something like quality decisioning or data analytics and AI literacy. Data literacy is very 2005 in an age of ML, and many executives find being called data illiterate somewhat insulting, so it is time to rethink how this gets presented.
Success factors and mindset shifts include:
Ensure the data strategy is aligned with business outcomes.

Ongoing data strategy and planning as opposed to viewing data strategy as a project.
Making data governance and management an exco-level committee.

Understand business problems and use cases and their prioritization within the business.
Avoid the tools for tool's sake syndrome. Align data tools by purpose and function.
Don't just interface with LOBs; create a permanent planning process with your C-suite that deliberately seeks to calibrate and constantly validate data initiatives with LOBs.
Don't just run a compliance-based data literacy education program. Create an ongoing summit for insights literacy from data that seeks to cover various transformational topics.
Information: The CDAO mindset for information is about distributing insights and democratizing data access for citizen data scientists and citizen business users. The mindset goes beyond business intelligence concepts (BI) such as regulatory reporting to concepts such as data visualization and analytical self-service. Still, the focus is on assisting business and power users in generating insights from data visualization and Analytics-as-a-Service platform tools. For that, the exemplary architecture facilitates the delivery of insights. But understanding what architecture to build requires a blueprint and road map that is business aligned. Many firms refer to this as simply delivering the platform but providing the "platform" requires so much more. This goes beyond just standing up the environment or ensuring data stewardship.
The CDAO was created; as Gartner recently mentioned in a talk, I attended to be more of a "concierge" type role beyond data stewardship and strictly the plumbing and configuration of tools. The CDAO needs to ensure an assisted self-service paradigm to help businesses and other users gain traction with data analytics. This means helping the business generate insights when they get stuck and helping them to use the tools until they graduate to power users. Cloud-based or on-prem tools such as Power BI and Tableau data visualization tools should enable the self-service paradigm.
Success factors and mindset shifts include:
From business performance to adaptive intelligence and real-time insights.
From data warehouses to Analytics-as-a-Service (AAS), particularly self-service.
From data-warehousing to data lake or open garden to facilitating data sharing and partnerships and third-party data acquisition.
From viewing data strategy as a stand-alone to viewing data analytic strategy as one overarching strategy aligned to corporate strategy.
Knowledge: The holy grail and the highest level of DA maturity occurs when you generate and use knowledge. Achieving the knowledge stage in a company is a complex endeavor requiring not only change leadership but the right combination of org design, stakeholder engagement, and the right open-source tools. This is where proactive and predictive analytics comes into play, as well as topics in AI such as automated machine learning, deep learning, and optimization modeling. The fact of the matter is very few firms truly achieve this level. Many firms attain a beachhead level of one or more competencies, such as predictive modeling for marketing or risk. But the full vision of truly plugging in AI and decision engines to drive the next best action or next best everything requires for the consumer or business is a concept that only a few world-class, leading-edge firms have fully achieved.
Success factors and mindset shifts include:
From having a separate data council or committee to having an integrated data analytics governance committee beyond just advisory.
Viewing data analytics as strategy, not only a capability.
Balancing business needs with technology through understanding and framing the right data analytics solutions. Notice I didn't lead with technology. Data analytics is the conduit.
From batch mode to real-time insights.
From capabilities development to designing the enterprise knowledge strategy.
From deploying tools to partnering with business lines, identify the path to deploy the tools and come up with the priorities to do so.
In conclusion, the CDAO has a formidable challenge to bring insights to ultimately inform decision-making, data, and other tools to bear on various problems. The CDAO role is becoming more common, and it is a role many firms are ready for, including mid-size firms, but it will all go back to the level of transformation and maturity the board and the CEO are trying to drive.
I look forward to your thoughts on this post and your experience with the CDAO role.