3 Keys To A Successful Job Search
August 29, 2015
With all the layoffs that have taken place over the last couple of years, it's no wonder many of those who are still employed often feel stretched to the maximum of their productivity. RELATED: Need job search advice? Watch these tutorials! It can be very demanding looking for another job when your current one is continually stressing you out. After all, when you get home from a long and frustrating day, the last thing you want to do is give any more thought to the world of work.
---
Keys To A Successful Job Search
Unfortunately, most new jobs don't just fall into your lap—you have to go out and get them. Approaching your job search as strategically and as systematically as you would approach your next business deal can help keep the process manageable. Here are three keys to a successful job search:
1. Initiation
If you were going to start a huge new project at work, would your first step be to just sit down and start the project? Of course not! A lot of planning and preparation go into any major project, and your job search should be no different. Therefore, the first step is NOT to sit down and start sending out dozens of generalized resumes to any job that sounds OK. Your first task should be to determine exactly what you're looking for in your next position. Just like you can't write a project plan until you know what the project is, you simply cannot write an effective resume or cover letter without some idea of where you'd like your career to go. You may find this part of the process to be the most time-consuming, as it requires some soul searching, however, it's an essential step in the process that must not be skipped.
2. Planning
Once you've determined your professional goals, you're ready to spend some time assembling your marketing tools—a cover letter, resume, and any other pertinent documents that support your message. This is essentially the same process as setting up a project at work; you need both plans and human resources for an effective job search. A professional resume writer can be an invaluable tool for a job seeker who's incredibly busy with his or her current vocation. Any resume writer will need you to gather and submit information about your past positions and achievements, but then let go of the reins; allowing the professional to agonize over each individual line on your resume will remove that weight from your own shoulders.
3. Execution
Only when you've established a goal and pulled together the tools needed to accomplish it should you actually start looking for and applying to jobs. Setting up e-mail alerts through sites like simplyhired.com or Indeed.com can save you hours of scouring through online employment ads. If you tackle your job search in a strategic and systematic manner, you should soon reach a place where you can go to your inbox, look through positions that may be a good fit for you, and then simply customize your polished resume for each application. Consider each quality job application you send off as a deliverable in the project of finding yourself another job. Whenever you successfully land your next position, you'll be able to close out this project and move on to the next one!
This post was originally published at an earlier date.
Related Posts
3 Ways To Emphasize Your ROI On Your Resume
5 Easy Ways To Make Yourself A More Attractive Job Candidate
How Do Employers Find Their Ideal Candidate?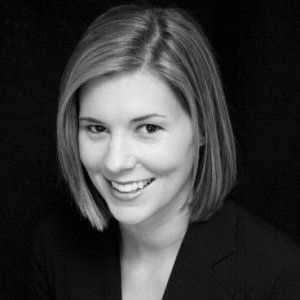 About the author
Jessica Holbrook Hernandez, CEO of Great Resumes Fast is an expert resume writer, career and personal branding strategist, author, and presenter.
Want to work with the best resume writer?
If you would like us to personally work on your resume, cover letter, or LinkedIn profile—and dramatically improve their response rates—then check out our professional and executive resume writing services at
GreatResumesFast.com
or
contact us for more information
if you have any questions.  
Disclosure: This post is sponsored by a CAREEREALISM-approved expert. You can learn more about expert posts
here
.
Photo Credit: Shutterstock