Why Applying At Online Job Boards Is A Big Waste Of Time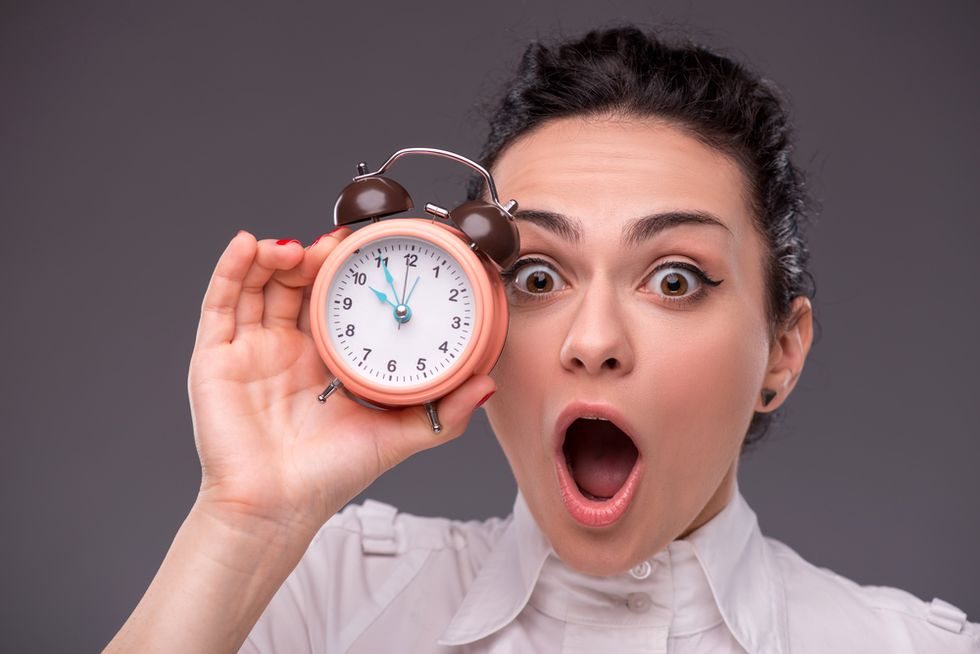 What's the first thing you do when you're looking for a job? Head to the job boards. Related:3 Great Activities To Keep Your Job Search Moving You check out the "careers" section of different companies, scan Craigslist, Monster, Indeed, and other huge job networks. This might seem like a good idea. But do you know how many applications a typical job posting receives? 120 applications in just one week, and an average of 250 applications from the time it's posted until the vacancy is filled. Based on those numbers, your chance of getting the job is a measly 0.4%. That's not a typo.
---
The Black Hole Recruiting Box
Company job portals aren't any better. It's often called a black hole recruiting box, as the odds of hearing back are so slim, says Liz Ryan, CEO of
Human Workplace
and former HR SVP for a Fortune 500 company. Company recruitment portals are often outdated, so the vacancies posted are either already filled or non-existent. Even when a previously advertised position becomes available again, hiring managers don't have time to sift through the crap load of resumes already sitting on their database. Why? Because they have no idea if the people who applied previously are still interested, or if their contact numbers are accurate! So they choose the easier route: contact a recruiter, fill the position internally or post the vacancy in a job board.
Manifestations Of A Recruiting Black Hole And The 2 Out Of 100 Outliers With No Job Offer
Any recruiting portal where you need to answer about a dozen questions, almost like an interview!
Company websites collecting resumes, even if there's no advertised position or vacancy matching your skill set. "We'll keep your resume on file and contact you if an opening matches your qualifications." Yeah, right. That's recruiter speak for "not gonna happen…"
The only time applicants hear back from these portals is when they get a robot-sounding email stating, "Thank you for your interest in X position at Y Company. We have received your application." A client of mine came to me a few months ago, complaining, "I applied for 100 openings last year and got only two replies. Neither of which led to a job offer." As sad as it sounds two replies out of a 100 applications is strong given the total number of applications received for one job opening. But remember, two replies is nothing to celebrate if it didn't lead to a job.
Make The Black Hole Work For You
Write A Human Voiced Resume
"We have an immediate need for a results-oriented self-starter to work in our purchasing department…" That's common of job descriptions, right? So you scan job descriptions for similar keywords and sprinkle it all over your resume and cover letter, in hopes of passing the ATS (a filtering system that weeds out applications that don't
match
the job). Your cover letter reads like, "Results-oriented purchasing manager with a bottom-line orientation." That's two buzzwords and a job title packaged in one neat little sentence! You feel clever, thinking that sentence will catch the recruiter's attention.
But you know who else thinks like that?
About 250 applicants vying for the same job! Some of them have even better qualifications than you. "Writing like that, makes you sound like every other banana in the bunch," says Ryan. Write a human voiced resume—a short narrative of your work experience and motivations for applying instead.
I used to buy supplies for my father's automotive repair business, and I got fascinated by the supply chain, the concept of purchasing and cultivating relationships with suppliers.
"That's how a human voiced resume sounds," says Ryan. "It's just one sentence, but it leads the recruiter away from the left brain, where they'll compare you with other candidates fighting for the position," she adds. Feel free to tell a back-story or interesting anecdote about your work, past projects and achievements —use whatever will make you unique and memorable for the recruiter.
What about the questions in the application form?
You don't need to write detailed or direct answers to every question in that form! Most online application forms have 10 to 20 questions, some even have pre-interview tests. It could take 15 minutes to one hour just to complete it! Remember, you have less than 1% chance of hearing back so you don't need to write detailed answers to every question. In most cases, you can just copy/paste from your resume, and prepare a swipe file of your answers for frequently asked questions.
But what if they're asking for my salary?
Many application forms won't let you complete it if you leave something blank. So just put $100 or $10, anything to show you're not listing your real salary. You can also write "I'll be happy to discuss this once we determine there's a good fit."
After submitting your application
I recall the story of a former client, Francis, whose persistence won him an interview just 24 hours after submitting his online application. He applied for an accounting job, confident that his work experience and technical skills matched the opening. But he also knew other applicants might have more experience. He called the company to get more information about the job opening. In less than two minutes, he confirmed it's not a ghost opening where recruiters are just pooling resumes for a 'potential' job. He briefly introduced himself to the hiring committee and asked if they got his resume. In just one phone call, he managed to get their attention and now they know his name. The next day, he got an invitation for an interview. You don't need an expensive degree to get your dream job; "It only takes a bit of mojo and the willingness to step outside the box," says Ryan.
Tell me YOUR story
How many jobs did you apply for this year? Have you ever succeeded in getting a job offer from an online application?
About the author: Michelle Riklan has helped hundreds of people get job offers faster, and for higher paying work. Get in touch to find out how Michelle can help you get your dream job.
Related Posts
3 Ways To Emphasize Your ROI On Your Resume
5 Easy Ways To Make Yourself A More Attractive Job Candidate
How Do Employers Find Their Ideal Candidate?
Disclosure: This is a sponsored post. You can learn more about sponsored posts
here
.
Photo Credit: Shutterstock