10 Benefits Of Enrolling In Beauty Therapy Courses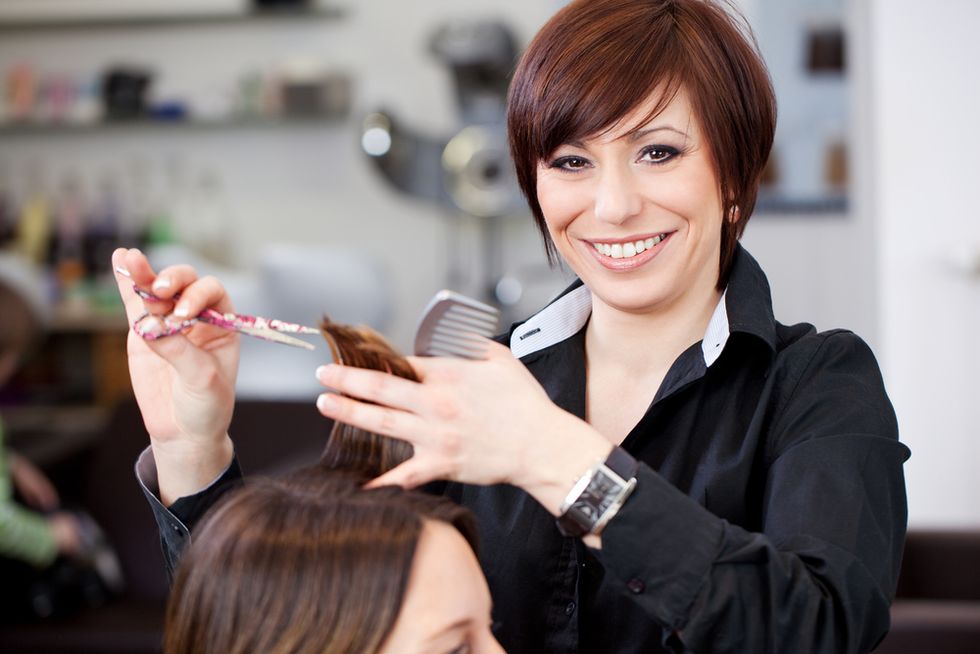 Beauty therapy courses can offer many advantages for both the student and the owner. The health and beauty industry is a growing business. New treatments and technology are always being developed. With more services being offered, there is a greater demand for skilled clinicians and therapists. Today's beauty therapy courses are very comprehensive. You will learn about the various techniques and get hands-on experience in real salons. However, you will also take classes on anatomy and physiology. As a therapist, it is important for you to understand how the body works and how it will responds to certain treatments. You will also learn about proper hygiene, ethics, and customer relations. The field of beauty therapy is expanding rapidly and there are a lot of career opportunities available. Taking a course at a reputable school can offer many benefits. But, these advantages not only apply to you – the student. Many owners also look for qualified therapists or trainees to work in their salons. Here are 10 benefits of enrolling in beauty therapy courses:
---
Advantages Of Beauty Therapy Courses
Beauty therapy courses can help you in many ways. Here are a few:
They will train you for a job in a growing industry.
They will expand your opportunities. You may be a licensed esthetician, but becoming a qualified laser therapist can make you more versatile. You will not be limited to only one area.
They will give you the knowledge you need to advise clients. Not only will you be able to perform the treatments, but you will also be qualified to offer consultations. You will also learn about physiology and anatomy. This will help you in whatever job you choose. The more knowledgeable you are, the more comfortable customers will feel.
You will be able to earn a higher salary.
You will be able to open your own business or work from home.
....and the benefits continue. There are also many advantages for beauty salon owners. Here are a few:
They will be able to hire highly trained personnel. Having skilled or licensed technicians will make a salon more reputable.
They will be able to employ people who know their particular products and treatments. Most courses will train students about products and teach them how to use the latest machinery. This can save salon owners a lot of money. They won't have to spend a lot of time training new employees.
They will be able to expand the services they offer. By employing people who are qualified in certain areas, they can offer more treatments. For example, by hiring someone who is trained in body waxing, a hair salon can now offer waxing as one of their available services.
Owners can take advantage of apprenticeship programs. Many salons will allow trainees to work at their location. Some businesses even have regular positions that are filled by apprentices on an ongoing basis. This benefits the trainee because they get hands-on experience in a qualified salon. However, it also helps the owners. Now, they are getting an educated employee who was trained at a reputable school. These trainees have learned the latest skills and treatments. And, they can often help existing employees improve their skills as well. Many owners say that apprentice programs make their salons more productive and competitive. As an added bonus, apprentice salaries are often partially or completely paid for by the government. Sometimes tax credits are also given to participating salons.
Often salon owners will take courses to improve their own skills and knowledge. The beauty therapy industry is very competitive. By taking courses, owners can keep up with the latest technology.
The beauty therapy industry helps people look and feel their best. There are a lot of different treatments available. And, clients want to feel comfortable with the salon that they choose. Knowing that your clinician is highly skilled and qualified is important. Salon owners are aware of this. That is why they want to hire only the most qualified people. Beauty therapy courses can give you the training you need. They can prepare you to work in many different areas. And, they can give you the experience and knowledge necessary to build a career in this growing field.
Enjoy this article? You've got time for another! Check out these related articles:
Photo Credit: Shutterstock