Boise Tech Sales | BOE (A Xerox Company)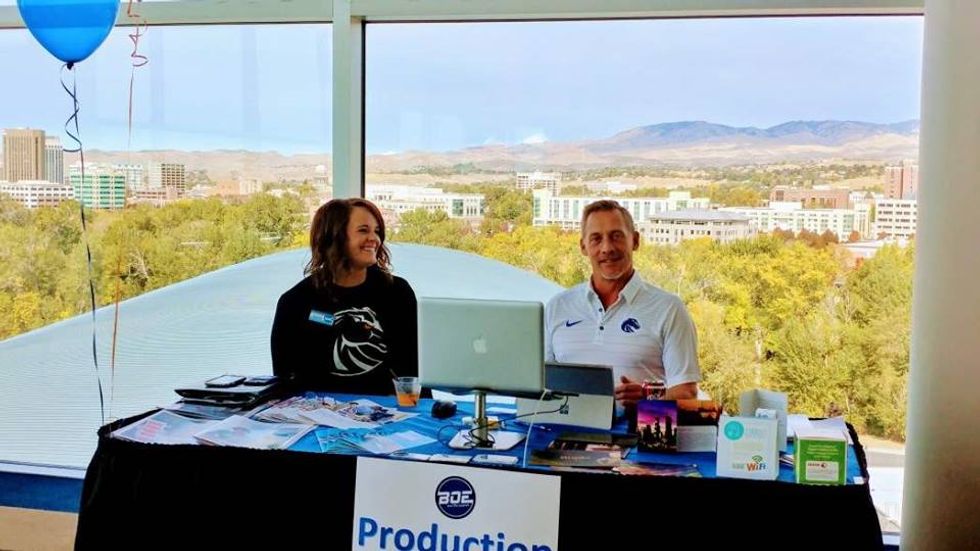 *BOE is a subsidiary of Global Imaging Systems - a Xerox company.
Boise Office Equipment (BOE) revolutionizes the way companies work. We help our customers and our employees find better ways to do great work.
Looking for a professional job in tech sales? The Managed Print Services (MPS) field will have you working with businesses on the tech they use most. At BOE, we continuously strive to build a great workplace and year after year have attracted people with world-class talent, drive and vision.
Let's talk benefits...
Our suite of benefits helps you keep a great work/life balance, which we consider one of the best reasons to work at BOE!
Base salary + uncapped commissions & bonuses (monthly, quarterly, annually)
Auto-allowance, company laptop + iPhone provided
Professional training/ mentorship program, and other incentive programs available
Health Insurance (Medical, Dental, Vision), HSA
401k w/ company matching
Paid vacation/holiday/sick pay, corporate discount program, and...let's save something to talk about!
Sales Manager Position:
We are currently searching for a highly-motivated Sales Manager that wants to continue their career within BOE and has a proven track record in the sales of digital document and printer solutions industry.
To be successful in this role you will need to demonstrate the following skills and expertise:
Strategic Planning & Business Development
Performance and development of the sales representatives
Provide proactive leadership to a sales team to achieve maximum profitability and productivity in line with the company vision and values.
Identify and develop sales territories
Manage sales pipeline and new order flow
Implement sales and/or marketing strategy including territory development/division
Internal & External Customer Focus
Conduct one-on-one reviews with all sales reps to build more effective communications, to more clearly understand training and development needs and to provide insights to each individual as to how to improve his/her sales and activity performance.
Ensure that each salesperson meets or exceeds all activity standards for prospecting calls, appointments, demonstrations/presentations, proposals and closes.
Provide timely feedback to management regarding individual salesperson activity/performance and sales forecast.
Develop rapport and effective interaction with all company employees.
Analytical & Critical Thinking
Has full understanding of all products and keeps abreast of the latest product knowledge
Works to support other departments as well as the company in attaining their goals
Recruit and evaluate sales representatives
Maintain quality 100% manpower levels at all times
Sales Manager Desired Competencies and Experience
2 years of exceptional sales performance and proven ability to excel in a fast-paced, competitive environment
Previous successful sales management experience preferred
Have demonstrated leadership, punctuality, an exceptional work ethic and office demeanor becoming of a manager
Excellent communication skills
Personable and high energy
Competitive
Strong dedication to integrity and honesty
Customer satisfaction is the highest value
Excel, Word, & PowerPoint knowledge a must
BOE complies with Equal Employment Opportunity (EEO) guidelines and all applicable federal, state and local laws that govern the hiring and treatment of its employees.
If you are interested in different sales opportunities,
read about other Xerox subsidiaries in other parts of the country.