6 Ways To Build A Successful Work Team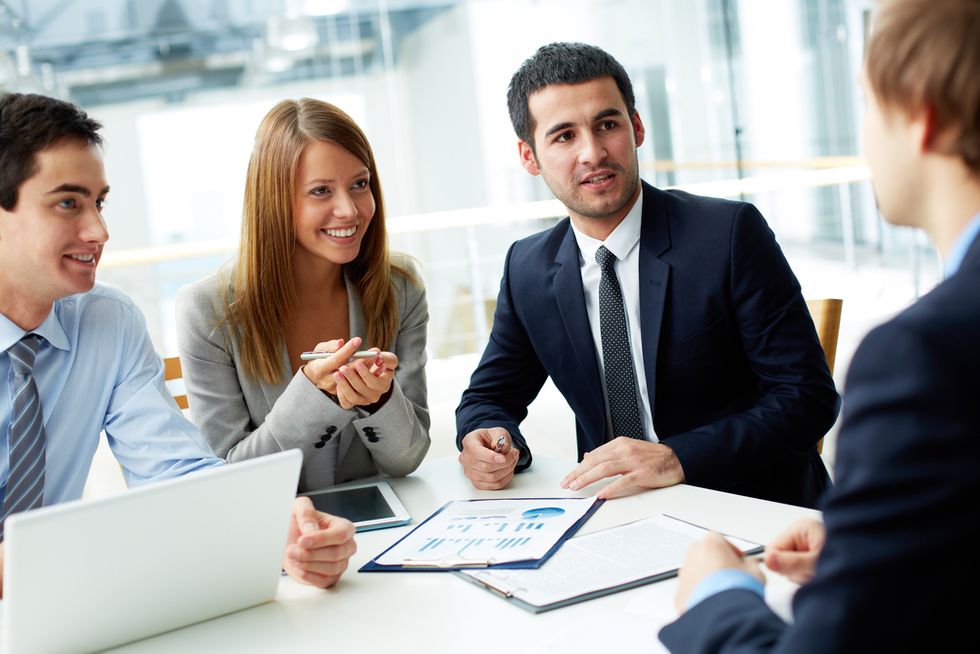 Not many people know how to develop a successful work team. In order to feel like you belong to a team, you need to feel like you're a part of something larger. It's important to divorce the general notion of team work from developing an effective and intact team based on a specific goal. Oftentimes, people are not able to distinguish between these two things. It is for this reason that many team building seminars, retreats, meetings, and activities fail. Team leaders fail to correctly define the team that they want to build. If you are a manager and you want to build a team that lasts, you will need to adhere to the following tips.
---
1. Set Manageable Goals
Generally, team building events will tend to fall into either the following categories:
A fun event intended to break up a meeting agenda or a conference
A fun event held to reinforce some crucial messages that were presented in a recent meeting or conference
A fun function to talk about some important issues which have cropped up in the work
Irrespective of category that your event may fall in, it is absolutely necessary to list down the outcomes that you expect from the event. Note that, on average, a session of this nature will typically last 3-4 hours. This is not the time for you to solve all the problems that your company is experiencing. Ideally, you should set only 2-3 outcomes.
2. Make Sure Management Participates
If you want to achieve long lasting benefits from any team bonding event, it is necessary for the management to take part. The advantages of management participation are twofold: first, it reinforces the notion of leading by example. Secondly, by being simply being present in the meeting a manager gets to understand the people below them. This way, lessons and memories get easily transferred into their places of work.
3. Have Facilitated Discussion
After identifying key outcomes and talking management into participating, you need to ensure that teambuilding facilitator is made aware of the outcomes. A good facilitator will conduct the entire meeting while touching on the key outcomes of the meeting. Knowing how to communicate to your team is most important, and almost all of team building activities depend on good communication. One strategy that has been proven to work is having the facilitator issue discussion sheets that are then filled out at the conclusion of a meeting. After, the teambuilding facilitator can use these questions to help guide a facilitated discussion with the group. But this does not mean a teambuilding facilitator is an educator. They're only skilled in facilitating a discussion that's aimed at bringing a better understanding and awareness of outcomes that have been identified.
4. Talk With The Team
The team members must understand why they are taking part in the teamwork session. They should clearly understand how this idea of using teamwork can help the company meet its set objectives. This means that they should be in a position to define the importance of their team in regards to meeting corporate goals. In a nutshell, the team must know where their contribution will fit in an organization's total principles, goals, values, and visions.
5. Don't Force People Into It
The team members should want to participate in the session, not be forced to do it. This is informed by their feeling of the importance of the team mission. They should be committed to accomplishing mission of the organization as well as the expected incomes. They should also understand that their contribution to the company not only benefits the organization but also helps in their own career development.
Follow up is important in ensuring that memory and lessons that were learnt are kept alive. This can be achieved very simply by just sending a reminder e-mail one month after the completion of the session. The reminder should highlight key outcomes so that the outcomes can be kept on their minds. After six months, there should be another teambuilding event that focuses on some of key issues that were discussed in the previous session.
Enjoy this article? You've got time for another! Check out these related articles:
Photo Credit: Shutterstock