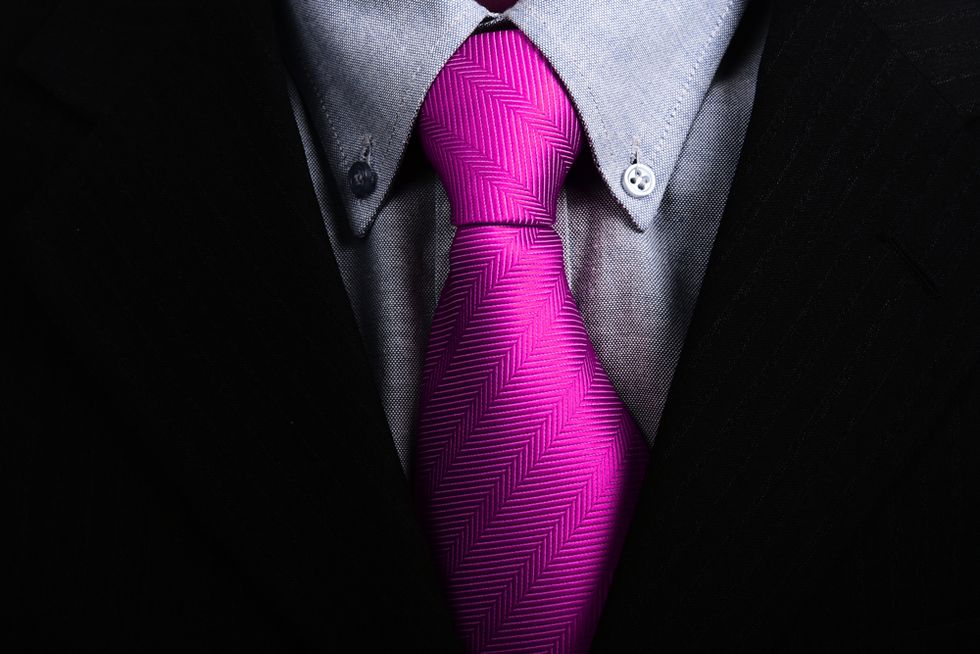 There are many factors that will determine your success in the hiring process. In addition to having a dynamic resume and the ability to sell yourself as the best candidate for the job, your personal appearance will influence the hiring manager's decision, too. Related:5 Tips For Dressing Your Best For Interviews In today's society where style originality is the norm, there are some guidelines that you should consider when dressing for a business professional interview. You may not agree about the importance of your unique fashion choice and how it will be perceived by a prospective employer, but remember, you only have one chance to make a good first impression so proceed with caution and dress for success.
---
How To Dress For A Business Professional Interview
Learn how to dress for a business professional interview with these tips:
Outfit To Job Position Match
When you are deciding on your interview attire, consider the hiring organization and what they represent. It is understandable that you want to retain your distinctiveness, however, you may have to modify it if it isn't in sync with the prospective workplace. A super trendy look complete with multiple piercings and lots of bling might be well received in a young creative environment, such as an advertising agency. However, that particular look may not be suitable in the healthcare or financial industry.
Proper Business Attire
If you are applying for a business professional job, then dress like a professional. Again, this goes back to dressing to match the prospective workplace. If you are applying for a job as an auto mechanic, your best three piece suit is not going to win you any votes. If you are hoping to land a job in an office environment, a business suit is the best choice and is appropriate for men or women. Make sure that you have a clean, pressed dress shirt under your jacket and your shoes are dirt free and polished. If a suit is not necessary in your chosen field, make sure you wear a clean, pressed pair of pants and smart casual shirt. It is always better to be slightly overdressed instead of underdressed.
Tattoo And Body Piercings
There is an ongoing debate as to whether it is acceptable to show your body art or hide it during an interview. Again, the acceptance of this form of expression is in the hands of the receiver aka the hiring manager. Many large corporations will state in the employee manual that all visible body piercing be removed and tattoos covered during work hours. Unfortunately, you probably won't be informed about the company policy before the interview, so it is a good idea to remove piercing jewelry and cover up the tattoos. The best scenario is to be judged on your personality, qualifications, and skills instead of being judged negatively because the HR person doesn't like your nose ring. Likewise, keep your jewelry and accessories to a minimum. Remember, you are on a job interview not going out for a night on the town.
Personal Hygiene
Your personal hygiene speaks volumes about your personality, values, and how you conduct yourself. Let's face it: it can be a touchy subject because one person's perception of the proper level of personal cleanliness may be different from someone else's. If your personal au natural scent is less than desirable and your clothes appear unkempt, the interviewer might question your ability to keep your workspace organized or your consideration for your fellow workers. Likewise, if the interviewer is hyper-sensitive to perfumes and fragrances, this may be the deciding factor between you and another candidate. First impressions are very important and while dressing well is key. There are a number of other important factors that can make or break your interview. For more tips on acing interviews, check out this article on
five important interview tips
that every candidate should know.
Related Posts
How To Answer 7 Of The Most Common Interview Questions
Dress For Success: How To Choose Your Outfit For An Interview
How To Ace The Panel Interview
Photo Credit: Shutterstock