Are You in Danger of Being Obsolete?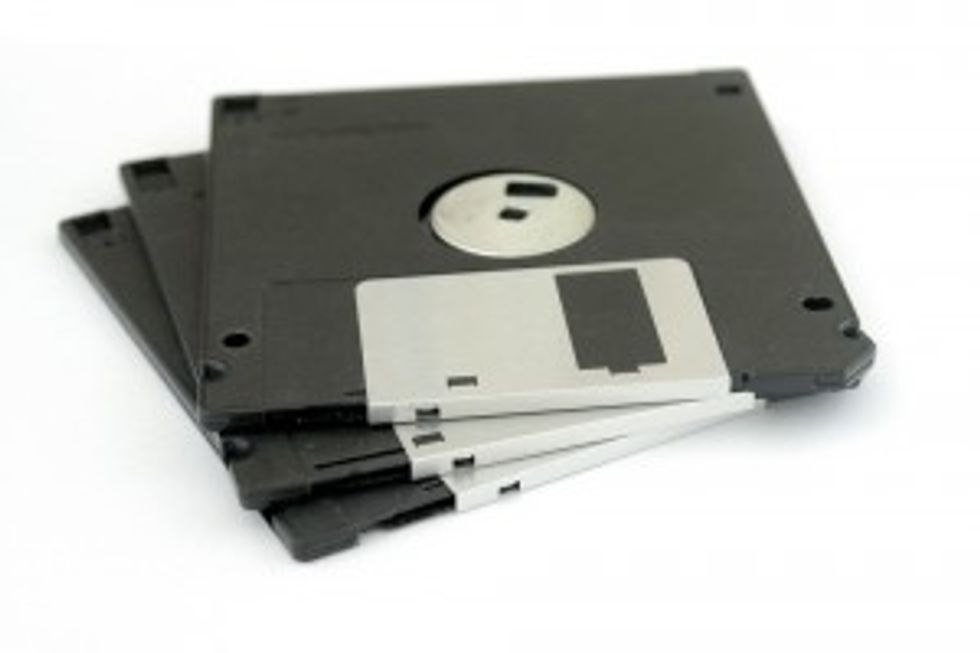 This past weekend, in searching for some new ideas for dinner, I delved into a cookbook in which my grandmother had lovingly handwritten all the treasured family recipes. In her shaky script lay some real meal gems, and I found what I was looking for at long last.
But what was really surprising to me were some ingredients she mentioned that I wasn't familiar with - like "oleo." "What in the heck was that?" I wondered. Then set off to Google this mysterious substance only to find out that is an earlier reference to what we modern folks like to call butter.
Then, I spied another interesting ingredient…peanut oil. What??? That was so old-school. American households have been into vegetable oil for ages, and olive oil is now the new healthy thing. "Where would one buy peanut oil, anyway?" I mused.
Which leads me to this week's post: these cooking terms seem so antiquated, but my grandmother had only written the recipes maybe 15 years ago, which really isn't any older than some people's résumés that I have worked on…they simply haven't touched them for that amount of time because they didn't see a need to. Pardon me? Since when has letting ANYTHING gather dust been a good thing?
Which begs the question: are any of us in danger of becoming obsolete, just like these once-popular ingredients?
The answer is yes!
The very moment you lose touch with what is going on in your industry and how you convey your credentials in that sector can lead to the perception that you are obsolete.
The danger is very real, but there are ways that you can beat being perceived as out of date and have a recipe for job search success. Here are some tips to make sure you always demonstrate your viability and value:
1. Update your resume regularly (every six months).
You should also make a commitment to yourself to keep up on how job searching and application processes are changing. As a professional in the career services industry, it is sometimes difficult for me to stay abreast of the latest technology trends…and this is what I do for a living!!! So it is even more important you pay attention to trends, new social media channels, and reputation management tools as they are all evolving very quickly. Heard of BeKnown or BranchOut? These platforms are very rapidly becoming key tools for recruiters to source talent, along with Google+ and a whole plethora of other software apps. Make sure you read up on what employers want and how they expect people to apply. The way we did business and got jobs in the past is evolving.
2. Hone your job-specific knowledge.
Keeping up-to-date on industry knowledge that can positively impact your ability to do your job and shows continuous learning. Just because you learned something and were an expert 15 years ago doesn't mean you are STILL an expert. The key is you need to demonstrate you are the old dog who CAN learn new tricks. Being adaptable, curious, and flexible will help you be perceived as a valuable resource to employers.
3. Be an early adopter.
Usually, I am the first to jump on a technology bandwagon- some of these new applications and software programs are mind-boggling to me, and I'd describe myself as fairly tech-savvy. However, my first knee-jerk reaction of Google+ has been to wait. There was the much-touted Google Wave that basically receded into low tide, but it seems that this new Google product is the real deal so I am jumping on board. I am finding that being an early adopter can help you understand cutting edge technology faster and therefore have a better mastery of how it can help not only your company but also your career.
4. Get jiggy with it.
Okay, the term "jiggy" is already outdated, but the point is that there's a lot of jargon out there that sometimes makes sense and other times, it seems like is an entirely different language. But keeping yourself updated with the current cultural lexicon (and appropriate usage) helps you stay relevant and not seem like you are going into the break room to grab a cola out of the icebox - if you know what I mean.
You don't have to be 100% up to speed with EVERYTHING – no one really is – but making the attempt so you demonstrate an awareness and understanding of what is going on around you, you'll be in a better position to demonstrate you are NOT obsolete!
Dawn Rasmussen is the chief resume designer and president of Pathfinder Writing and Career Services.