A Guide To Office Romance This Valentine's Day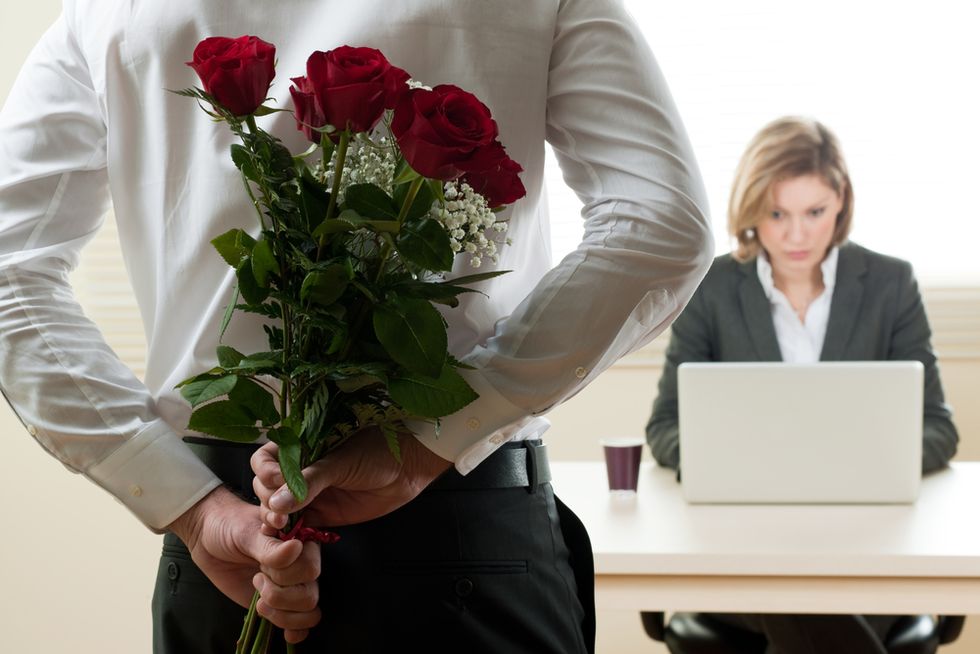 Every day work can be boring, but an office romance can really spice things up. When it comes to romance in the office it's not always a good idea to make a big scene. This includes balloon bouquets, huge announcements, or just letting it get around the office before you go and talk to her. But that doesn't mean you can't help your office romance bloom this Valentine's Day.
---
Step 1: Asking Her Out
Assuming that you both already know one another, asking her out is the first step. If you want to ask her out, simply approach her. You may find that this approach makes her put a guard up and get defensive. However, asking her in a fun and creative way could catch her attention and excitement. Start out by setting up a small scavenger hunt. It can be as simple as 3-5 sticky notes placed around the office. At the end, it could lead to the break room around lunch time. There you can either leave a note or personally asking her out on a date. Make sure to plan ahead. You don't want to ask too close to Valentine's Day, because she will likely already have plans.
Step 2: Going Old School
It may sound cliche, but most girls like receiving flowers. Contrary to common belief, many women have never received flowers. It's a great way to let her know that you are thinking of her and are excited for your up coming date. Don't make these arrangements until she has agreed to the date. However, thanks to the Internet you can order flowers off of a site such as
Floristexpress.com
. It's possible for it to be delivered the same day. On Valentines Day, flowers can be a great tradition to hold on to.
Step 3: A Night To Remember
Just because you work together doesn't mean that it has to consume your conversation. When you are on your date, find out things about her. Get away from the job and have a good time. Just because it started out as a romance in the office, does not mean that it has to stay there. This could possibly be the start of something new. These steps can help you have a fun and romantic Valentine's Day in the office. But it can also lead into some fun outside of the office. Finding the right way and time to ask her out is important. But following through with it–such as sending flowers and keeping it fun–is just as equally as important. Follow these steps to
help your office romance
flourish this Valentine's Day.
Photo Credit: Shutterstock