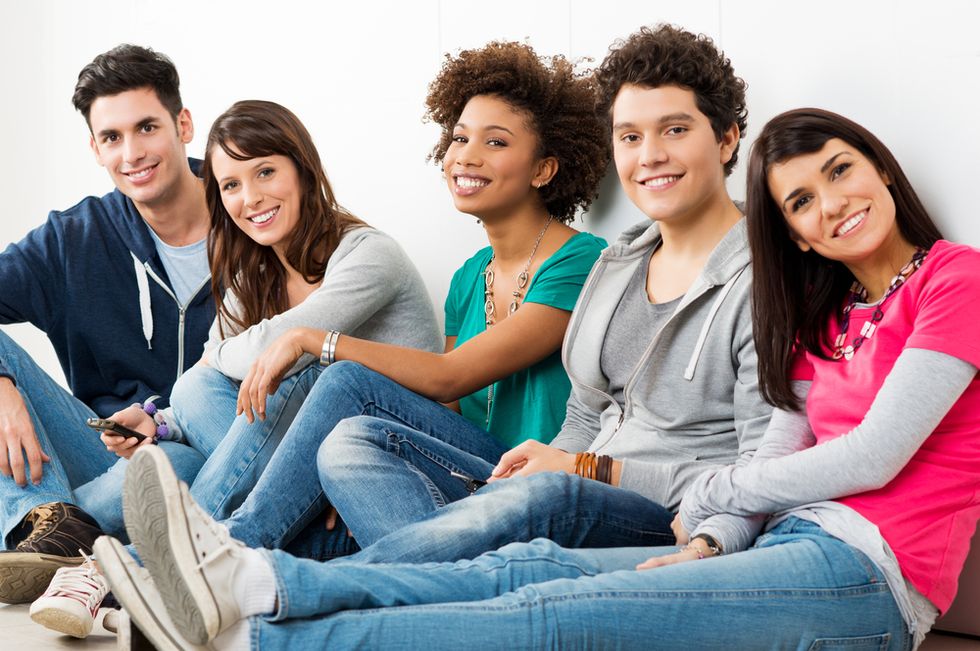 As part of our Happy Grad Project, we're featuring a bunch of Happy Grads, their stories, and their advice for students and recent grads. Here are some tips they wanted to share with those entering the "real world" soon:
---
"'Networking' isn't just a word; it's as important as food for anyone entering the job market." - Chantel McCabe, '11
"If you are on the job hunt, go to any and all interviews that interest you, but don't settle for something if it does not 'feel' right." -
Kristina Prescott
, '13 "I would advise recent grads to stay active in the field they want to pursue a career in no matter what (whether its through
volunteer
work, pro bono jobs, etc.). Staying active in their field will show future employers their dedication [and help them build] experience." -
Skylar Ridabock
, '13 "Use your school career advisor. That's how I got most of my interviews." -
Daniel Ernest Hill
, '13 "Start early, never give up on your dreams, and be super smart with your financial planning." -
Sam Doan
, '11 "When you discover (tomorrow or 10 – 20 - 40 years from now) what satisfies you every day – you will do it better and work on it harder than anything else you've ever done. In the meantime, every job you have is a skill set to add to your
resume
so when you stumble upon your dream job, you'll be ready." -
Kathryn Stephenson
, '12
On Finding A Job You Love...
"Don't be afraid to try new things and to take chances—you never know what could come from it!" -
Tyler Miguel
, '13 "Sure, you can look for a job specific to your interests, but don't NOT look for jobs outside of your comfort zone." -
Danielle Scaglione
, '13 "I would suggest [to] recent graduates that, [during] their college time, they should give themselves some time to figure out their own area of interest, and not just rushing to get degrees after degrees." -
Shikha Gupta
, '12 "Planning is key. It is hard during college when you have to think about studying and submitting papers, but planning where you would like to be/what you would like to do is the best way to achieve your goals." -
Rebecca Mangan
, '13
On Motivation...
"[Don't] get discouraged if [you] don't get [your] dream job right out of school." -
Miranda Cole
, '13 "Remember, you are not damaged goods, and don't let anybody discourage you by saying you can't do this or that you're not experienced." -
Petko Petkov
, '15
You can meet these Happy Grads and read their stories by clicking here
.
Download Your FREE E-Book!
Graduating? Know someone who is? As a perk of the Happy Grad Project, we're offering a FREE download of our e-book, "The Recent Grad's Guide To Getting A Job." This e-book is JAM-PACKED with tips from experts and recruiters, videos, and additional help. Don't put off your job search any longer -
Download our e-book today and get started
!
Enter your email to get your FREE ebook, "The Recent Grad's Guide To Getting A Job"

Photo Credit: Shutterstock