Cover Letter
How To Keep Your Cover Letters From Landing In The Trash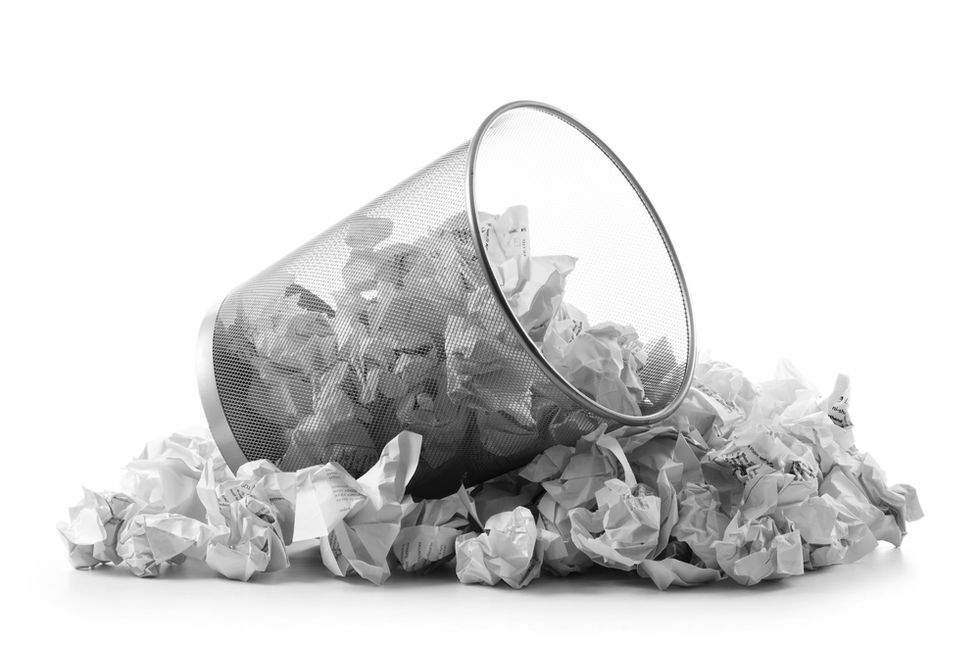 Sick and tired of your cover letters ending up in the trash can? Then stop using the cookie-cutter copies! Related:7 Examples Of Fresh New Ways To Start Your Cover Letter Back in the "good ole days" before e-marketing took hold, I received a daily abundance of "promotional junk mail" along with the usual bills and occasional personal correspondence. One that was always fun was the letter from Publishers Clearing House. It always contained the same message...
---
"... and you [fill in name], are the only one in [fill in place] to receive this winning announcement!"
I may at times be a little gullible, but I wasn't convinced that I was a winner. Clearly this was a form letter and the only thing that was changed was the name and location of the recipient. So, what does this have to do with finding a job? Just like a Publishers Clearing House letter, the goal of a cover letter is to capture attention, generate interest, and inspire action. And, just like that Publishers Clearing House sweepstakes letter, most applicant cover letters are thrown in the trash. Employers aren't gullible – they can spot a mass-mail template even when the writer "cleverly" changes the recipient's name and contact information.
An Effective Cover Letter Is Not About You
The majority of cover letters are about the candidate and pretty much reiterate what's in the resume. It's as if the candidate is telling the employer, "If you're too lazy to read my resume or miss the important stuff, let me tell you what's in it." An effective cover letter is not about you – it's about your understanding of the employer's needs and what knowledge, skills, and experience you have in fulfilling those needs. The following are some tips on how to craft an effective cover letter:
1. Read the job announcement
I mean REALLY read it; not just the requirements, but also the description of the company and the job details/responsibilities.
2. Highlight all the key words in the announcement
These are mostly nouns that represent specific skills, expertise, and credentials. The following are some of the keywords included in a job announcement for a Procurement Specialist:
Acquisition
Production
Buying strategies
Purchase orders
On-time delivery
RFPs
ERP system
ISM certification
Be sure to include the appropriate keywords. If you're applying online, you can almost be certain that your cover letter is going through an ATS. And, as is the case with the resume, the ATS is looking for specific keywords. Be sure to include the appropriate keywords in your cover letter.
3. Identify which keywords you can feature in your cover letter
Use one or two brief illustrations of how you applied the selected knowledge, skill, or credential to help a previous employer solve a problem/make money. Here is an example (note the keywords):
"When first hired to manage acquisition and procurement for J&J Manufacturing, they had some serious problems with production and on-time delivery. They were using a manual system to track purchase orders and RFPs were gathering dust on the previous manager's desk. Applying techniques I learned while pursing ISM certification, I immediately sat down with the management team to define and develop near and long-term buying strategies and put in place the company's first ERP system. Within the first year of taking the helm, on-time delivery increased 45%."
4. Promise similar results and request an interview
"I'm prepared to deliver similar results for XYZ Company and would welcome an opportunity to interview for this position."
Ending a letter with "Thank you for your consideration" without specifically asking for the interview and stating when and how to reach you, may get you nothing more than "consideration." My last bit of advice for personalizing and customizing the cover letter is this: Leave no stone unturned. Do everything humanly possible to get the exact name of the recipient. Call the company and ask. Check the staff directory on the company website. Research the company on LinkedIn. Tap your professional network. Leave no stone unturned. No one likes mail addressed to "Dear Sir" or "To Whom it May Concern." Yes, I know that some job announcements are "blind" leads and it is nearly impossible to know whose name to put on the letter. However, in most cases, a little extra effort on your part can really make the difference. I need to sign off now – the Publishers Clearing House Prize Patrol is ringing my doorbell!
This post was originally published at an earlier date.
Related Posts
5 Parts Of A Cover Letter (A.K.A. How To Write A Good One!)
5 Key Steps To A Cover Letter That Opens Doors
Do Recruiters And Hiring Managers Read Cover Letters?
Photo Credit: Shutterstock