4 Tips For Surviving As An Intern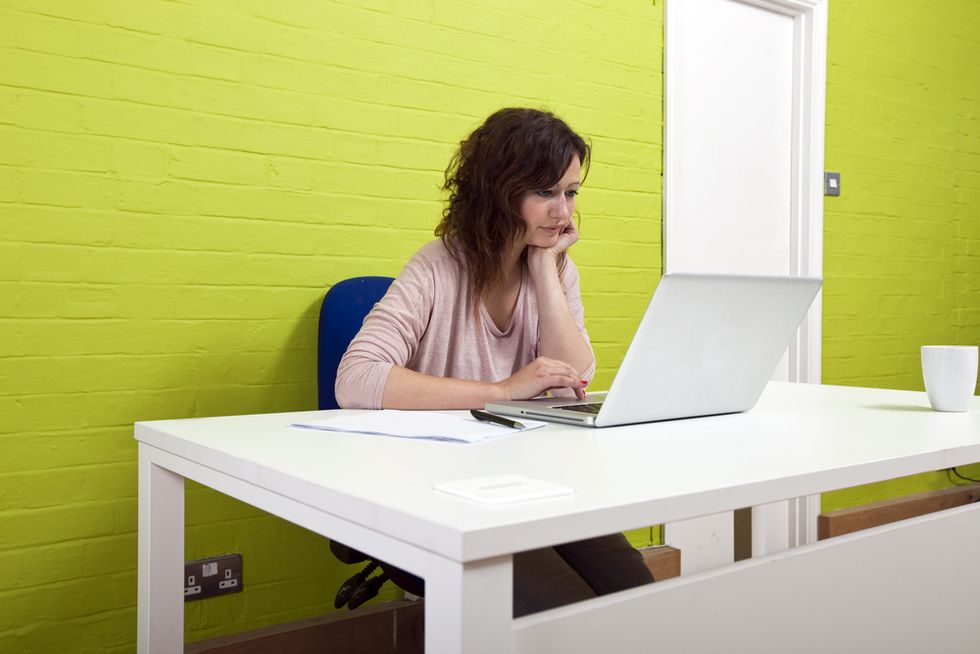 It's hard to find recent college graduates who haven't completed an internship. After all, in today's competitive market, students have to stay competitive by gaining experience outside the classroom. More than often, these internships pay barely livable stipends or worse, are unpaid. Granted, if internships provide what they're meant to provide (knowledge within the industry, experience, and professional connections), they'll be far more valuable than any hourly wage. Related:How To Turn Your Internship Into Full-Time Employment Still, you can't eat business cards and pay your rent in kudos from your mentor. For those interns who are following their dream job at less than minimum wage, I feel your pain. Here are some tips to help you get through the tough times:
---
1. Weigh Your Options
Even though the internship may lead to tremendous experiences, you simply may not have the money to take on an unemployed internship. Consider finding a temporary paid gig and creating a savings fund you'll be able to live off of during your time as an intern. If you're planning to move to a new city, use this helpful tool by CNN to
compare the costs of living
between your city and potential new home. Working a part time job while interning may be doable, but this can add more stress to your life and wouldn't be fair to yourself or the company if you weren't focusing 100% on the internship. If you do decide to search out extra work, weekend jobs such as babysitting or dog walking would give you a more flexible schedule and some spending money. Finding freelance work you can do from home is also a viable option.
2. Polish Your Negotiating Skills
Some companies will provide interns with stipends in order to pay for travel or food. If you're lucky enough to have this type of situation, find out how the company will compensate you and learn the system in and out. Will you be required to provide receipts for every commute and sandwich? When you are setting the terms of the internship with your manager, come prepared with the calculated cost of your commute and an estimate of what you'll spend on lunch each week. This will not only make sure you're paying as little as possible out of your own pocket, but it will show you have attention for detail.
3. Find Bare Minimum Housing
If the internship isn't in your home town or you don't want to burden friends by crashing on their couch for a few months, you are pretty limited when it comes to living situations. Instead of dealing with lengthy leases and the hassle of moving, subletting a room/apartment could be the easiest and cheapest way to lay your head. In cities with a large college student population, the opportunities will be plentiful. If you do decide to find an apartment of your own, a month-to-month lease will be the best option. Worst comes the worst and the internship doesn't lead to a full-time position, you won't be locked into a yearlong lease. With minimal funds, furnishing your place will be tough. Remember your freshman year in the dorms? Living with limited space isn't ideal, but don't be afraid to resort the type of dorm stuff you had a few years ago. Sites like
OCM
specialize in furnishings, dorm bedding, and accessories for tight spaces. If all else fails, hand-me-downs from family or consignment shops probably won't create the most chic space, but it will keep you from living in an empty apartment.
4. Pack A Lunch
Gone are the days of heading to the dining hall and gorging on whatever you're feeling that day. The money spent on eating out or swinging by the corner deli for lunch could be the difference between having your electricity turned off and heading to happy hour with your co-workers. Pack your lunch or eat leftovers every chance you can. As someone who loves almost every food imaginable, eating the same thing day in and day out can get old quick, but remind yourself why you're doing it. To mix up your meals and sharpen your culinary mastery, check out
this Reddit page
where you post what you have in your fridge and other people will give you recipes based on those ingredients. If the cost of groceries is overwhelming in your area, never be too afraid to apply for government support from
SNAP
. We can all use some extra help from time to time, especially when we're establishing our careers. Working as an unpaid intern or working for experience can be a trying time in any young person's life. With the help of friends and family, managing your time and money correctly, and a bit of luck, it can also be the big break you need to get a jump on your dream job.
This post was originally published at an earlier date.
Related Posts
6 Reasons Internships Are A Must In College
How To Find An Internship
How To Nab A Summer Internship In 4 Months Or Less
Photo Credit: Shutterstock