International Relations Internships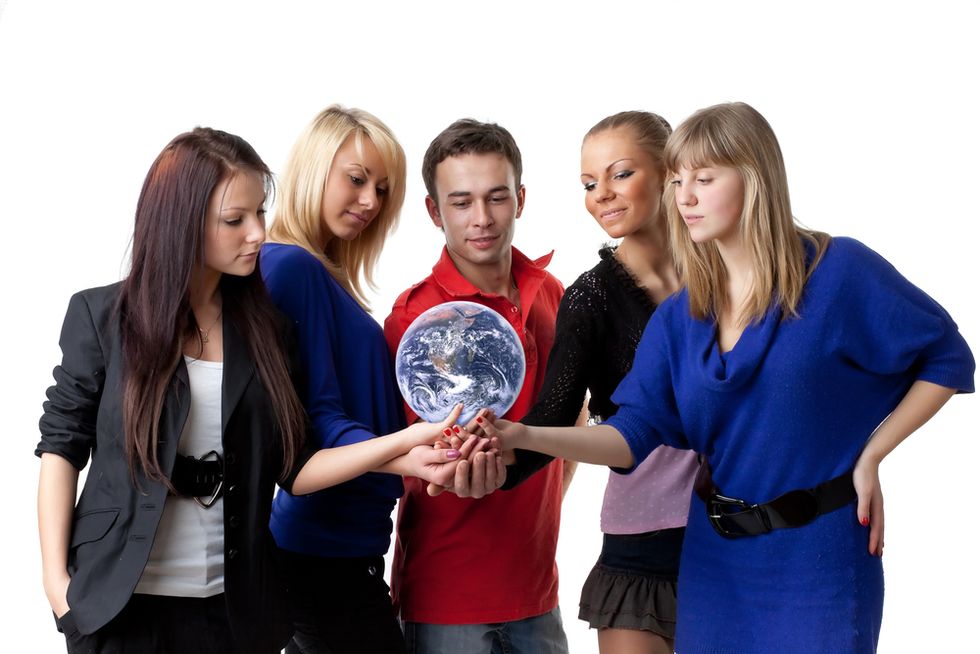 If poverty reduction, foreign aid development ,or diplomacy are of interest to you, internships are abound. However, competition is fierce and the internships may or may not be paid. Three premier organizations offering international relations internships in those fields are the World Bank, USAID, and the United Nations. World Bank With an official goal of reducing poverty, the World Bank describes itself as the "world's leading international development organization." The bank provides loans to developing countries for capital programs while promoting foreign investment and international trade. World Bank interns receive professional coaching and hands-on training that exposes them to challenges – and rewards – of international development and poverty reduction. Interns are typically graduate level and are paid. World Bank interns must:
---
Plan on returning to school in a full-time capacity
Be fluent in English.
Competition to obtain internships, which are offered for terms of four weeks to three months, is intense. Interns are "highly motivated and successful individuals" with those having prior work experience, advanced computer skills and knowledge of languages such as French, Spanish, Russian, Arabic, Portuguese, and Chinese given the best consideration. The bank seeks candidates from the fields of; economics, finance, human development (public health, education, nutrition or population), social science (anthropology, sociology), agriculture, environment, and private sector development. Interns are typically located in Washington, D.C. (some internships occur in other nations). Internships are from June to September, with Dec. 1 to Jan. 31 application deadlines; and December to March, with Sept. 1 to Oct. 31 application deadlines. Internships don't become full-time jobs. Instead, former interns can return at a later date and apply for World Bank positions.
USAID
In 1961, President John F. Kennedy created the United States Agency for International Development to further America's interest and improve the lives of those in the developing world. More than 50 years later, the agency popularly known as USAID, remains the primary conduit for the United States to fund foreign aid. Interns are involved in: research, writing documents and attending program discussions in the Agency, at the Department of State, or on Capitol Hill. USAID offers both paid and unpaid internships, with most internships being in Washington, D.C. Internships at other locations, and also overseas, may be available. All USAID paid interns must be U.S. citizens with minimum GPAs of 3.0. One of the more desirable USAID internships (and perhaps one of the hardest to obtain as they are not always offered) are those that ultimately become jobs. After the internship is completed, interns may become eligible for permanent employment upon completing their education and meeting job requirements. USAID also offers paid internships in temporary posts that don't convert to employment. Students must:
Be a U.S. citizen

Be enrolled in a high school, two or four-year college, or university, vocational/technical school, or other certificate program, on at least a half time basis

Be eligible for a security clearance
Unpaid internships, for college and graduate students, are also available. Students must:
Be a U.S. citizen
Be currently enrolled in a college or university
Meet other qualifications as stated in the application.
The United Nations
The United Nations (UN) was founded in 1945 to stop wars and create a place for nations to engage in dialogue. The organization's major areas of interests now are peace and security, human rights and economic and social development. UN internships are for grad students only, are unpaid and last two to six months. They occur at: UN headquarters in New York City; Geneva, Switzerland; Vienna, Austria; Nairobi, Kenya; Addis Ababa, Ethiopia; Bangkok, Thailand; Beirut, Lebanon; Santiago, Chile. Interns are exposed to high-profile conferences, participate in meetings and contribute to analytical work as well as organizational policy. Potential interns must be:
Able to obtain necessary visas and arrange travel to the duty station
Able to cover the cost of travel, accommodation and living expenses
Fluent in English or French
Medically insured.
UN internships don't typically turn into full-time positions.
Photo Credit: Shutterstock