5 Job Relocation Tips For Changing Cities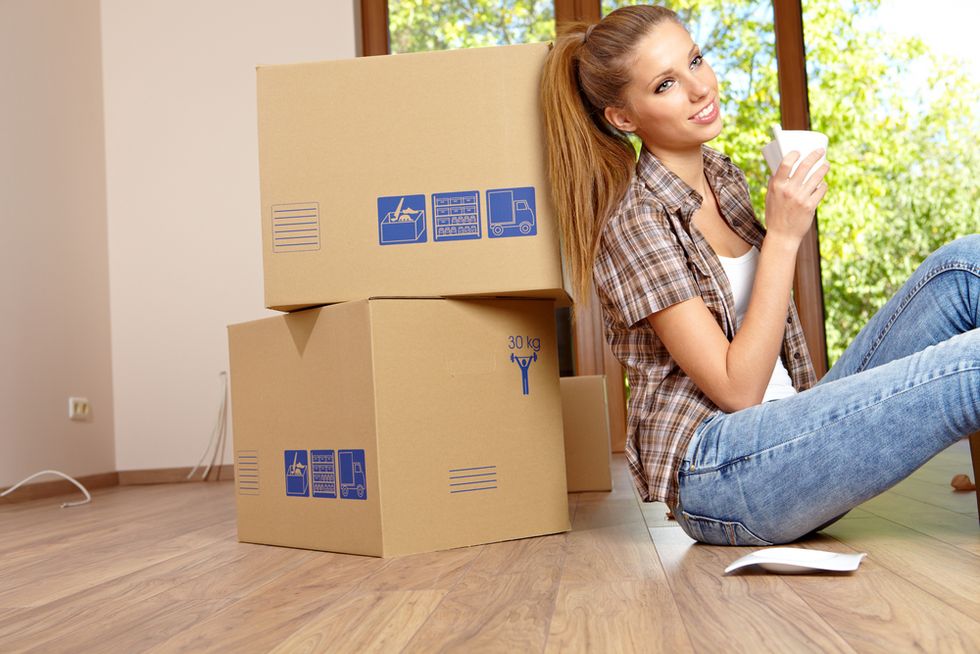 Congratulations! You've found a job that will allow you to pursue that career you've been dreaming of for years. Excited to be doing something you enjoy, you didn't think twice about job relocation. Riding the adrenaline rush of a new job and uncharted territory, you've unpacked the boxes, nested comfortably into your new home, and completed your new hire training.
---
Job Relocation Tips
Now what? After the moving dust settles and the 5:00 work crowd heads out to their favorite bar, it's easy for a new city transplant to feel a little lost. No worries, here are five easy tips to make sure your social life relocates with you:
1. Ask The Locals
Strike up a conversation with the guy in the hardware store, the cashier at the grocery store, or the teller at the bank. Not only will this leave a friendly first impression, but odds are these folks will know the best falafel stands, Irish pubs, and underground music venues. Be open minded and willing to try something new!
2. Join A Group/Club
A Google search of your new city should reveal what kind of groups are out there. MeetUp.com is available in most large cities and is a great way to network with just about anyone. Want to learn Spanish? Do you run? Do you like to drink? Read? Drink
and
read? Find others who share your interests, from book clubs and LARPing (yes, that
does
stand for Live Action Role Play) to kickball and Xbox championing. The possibilities are endless.
3. Become A Regular
Find a cafe that makes a great single-source brew or a diner that has the best blueberry pancakes or a hole in the wall that serves PBR for $3. Introduce yourself. Treat the staff well. Tip well. Meet the owner. Meet the owner's family. The day they remember your name, seat you in your favorite booth or bring you coffee without asking you how you take it will be the day you start to feel some ownership in your new city - that, and you'll feel slightly more special when you bring your new LARPing buddies in for pancakes and the waiter serves you first!
4. Allow Yourself To Be A Tourist
If your new city is a major metropolitan, there are most likely tour buses, guided walking tours and tourist centers with brochures and suggestions on what to see. Guided tours abound with interesting trivia and lesser-known facts about your new home. An added bonus to these tours is that you get to see the lay of the land without being responsible for driving, parking, or navigating traffic. If your new city is smaller, visit the Chamber of Commerce for a list of tourist attractions. You might just find the world's largest rocking chair has put your city on the map!
5. Volunteer
One of the best ways to meet new people is by volunteering for a cause or organization you are passionate about. Many non-profits or charitable businesses have branches all over the United States - some have branches all over the world! By volunteering in some capacity, you are not only promoting a good cause (and building your resume) but plugging into a community of people that have something in common with you. It can be as simple as walking in an American Cancer Society or AIDS walk, serving meals at a soup kitchen or tutoring high school students at a learning center. By working closely with others to create positive change, you will make friends while making a difference. Relocating your social life can be intimidating, but a positive attitude and these five tips are all you need to ensure that you have a good time doing it. Now, get out there and see what your new city has to offer!
This article was written by Social Media Outreach Coordinator Joshua John on behalf of CAREEREALISM-Approved Partner, 2tor – an
education technology company
that partners with institutions of higher education such as the University of Southern California which provides an
online social work degree
.
Photo Credit: Shutterstock