5 Things You Need To Do For Your Job Search Before Graduation
With graduation fast approaching, it's time to get your job search organized and underway. Related:HIRE ME! 7 Tips For Getting A Job After College Here are the five things you need to start now to make sure you are in prime position to hit the ground running:
---
1. Make a plan
It goes without saying any job search is going to require a plan. You will need to know what you want out of your first
work experience
. You should also have a strong understanding of where you want to work, both from an employer standpoint and a geographical point of view. But it isn't enough to know this. You need to document it somewhere. Evernote is a great tool for this tyle of activity because you can start adding information to this file over time. You need to ask yourself: Do you want a job or a career? They are different. Also, put on paper your unique attributes that you are bringing to the table. Write down your skills. Then, right down stories you can tell that prove you have these skills. This will help you prepare for not only the search, but the interview as well.
2. Build a professional profile
Take stock of your existing social profiles. Ask yourself honestly, is this professional? Then, ask your mom. This is important because many companies will search for you on social and it is a good idea to make sure that you have your preferences dialed and your pictures appropriate. Join
LinkedIn
and set up an account. Recruiters are there and they are looking for talent. Your LinkedIn profile should be sure to cover all those skills you listed in your plan. It won't hurt to connect to professors. If there are mentors you have in college, connect with them and if appropriate ask for a recommendation.
3. Get to know your target companies
In your plan, you should document some of the companies you would like to work for. It is also a good idea to add their competitors to the list. This list will provide you with a social road map to learn everything you can in your remaining months in college about these companies. You need to research these companies on their websites as well as a sites like
Glassdoor
,
TheGoodJobs
and
Indeed
. When you do this you, can get a bigger picture of the work environment. In addition, you should follow each and every one of these companies on LinkedIn, Facebook and Twitter. Try to find their Careers or Jobs accounts as well. Read everything they are posting to understand the language they use so that when you are applying for a position, you know how they speak and can mirror that in your
resume
and cover letter. In addition to following the companies, look for connections at those companies that you might have. Do not send a generic LinkedIn request to anyone. Tailor each communication specifically with what you hope to learn and what that person can expect from the connection.
4. Prepare your samples
You have done things in college that would count as work. You should pull those best pieces and store them somewhere in the cloud so if needed you can share them with a recruiter. Check out
Google Drive
,
CredHive
or
Dropbox
for some free cloud storage of your best work. These tools will also allow you to see your stories and skills in a visual way. Store only the really good stuff there and these pieces should validate the skills and stories you have crafted in your plan.
5. Practice, edit, refine
So, now, you have a plan, a professional profile and a growing
network
of companies you are researching. You also have all your stories straight on why you are awesome and should have a great first job out of college. Now, it's time to practice and refine everything. In the course of your research, you might find that your dream company doesn't really align culturally, that's ok. Better to know now than later! But, ask your friends to interview you. Ask them to review your samples. See if they have better ideas about your skills, stories and samples. And then you continually improve your pitch. The college finish line is right there and you are about to embark into the career world. It is an exciting time; take this time to reflect about your experiences and what you can do. It will be worth it.
This post was originally published on an earlier date.
Related Posts
11 Job Search Commandments For College Grads
7 Tips For Finding A Job After College
6 Ways To Use Social Media To Network After College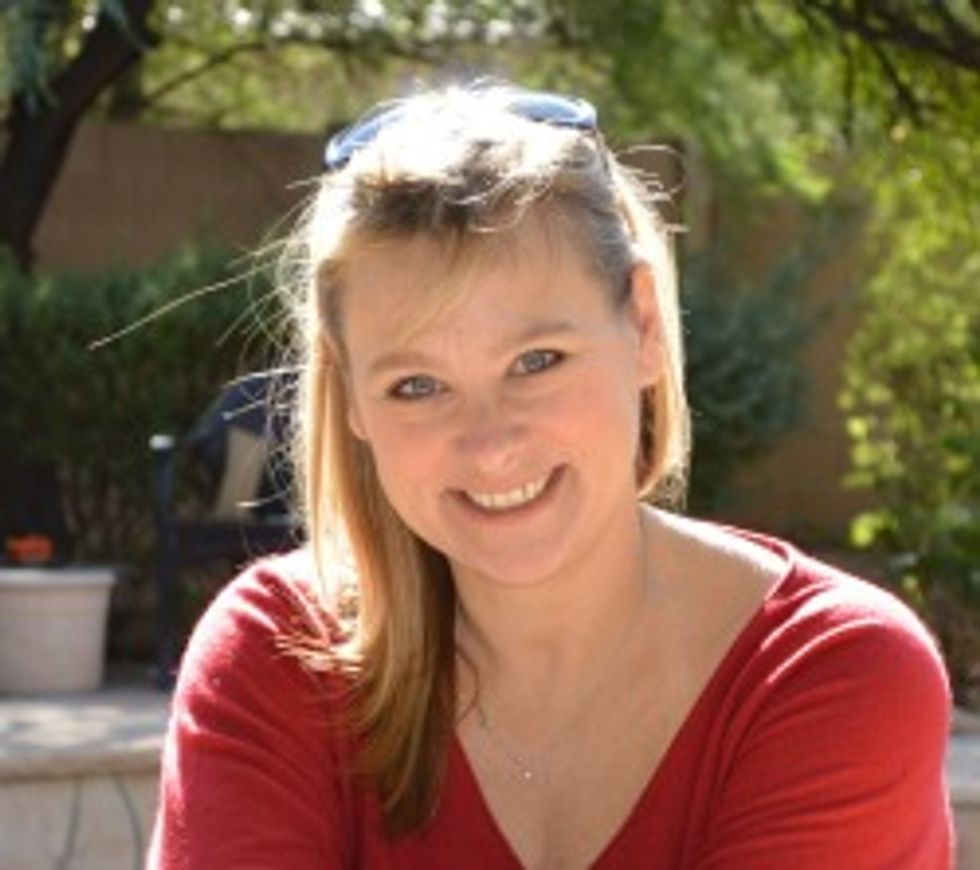 About the author
With passion and an innate curiosity, Tracey strives to push the envelope to create great experiences for talent. Tracey has been developing digital, mobile and social solutions for nearly 20 years in the talent acquisition space. Currently CredHive's CEO, she is dedicated to changing the way hiring is done to create a more level playing field for talent.
Visit CredHive to learn more
.  
Disclosure: This post is sponsored by a CAREEREALISM-approved expert. You can learn more about expert posts
here
.
Photo Credit: Shutterstock