The Importance Of Goal Setting In Your Job Search
Goal setting is considered one of the most important elements of a successful career search. Understanding your goals affects every aspect of your search: your overall career goals, a goal statement on your resume or LinkedIn profile, your goals for a particular interview, and your daily goals for managing your career search. Goals set the direction for tasks and motivation to achieve them. So understanding the tactics of goal setting is critical. Here's a "learning quiz", with some special insights on the value of goal setting. Click here or the image below to take the quiz:
---
Related: Is Your Fear Of The Future Hurting Your Career Search?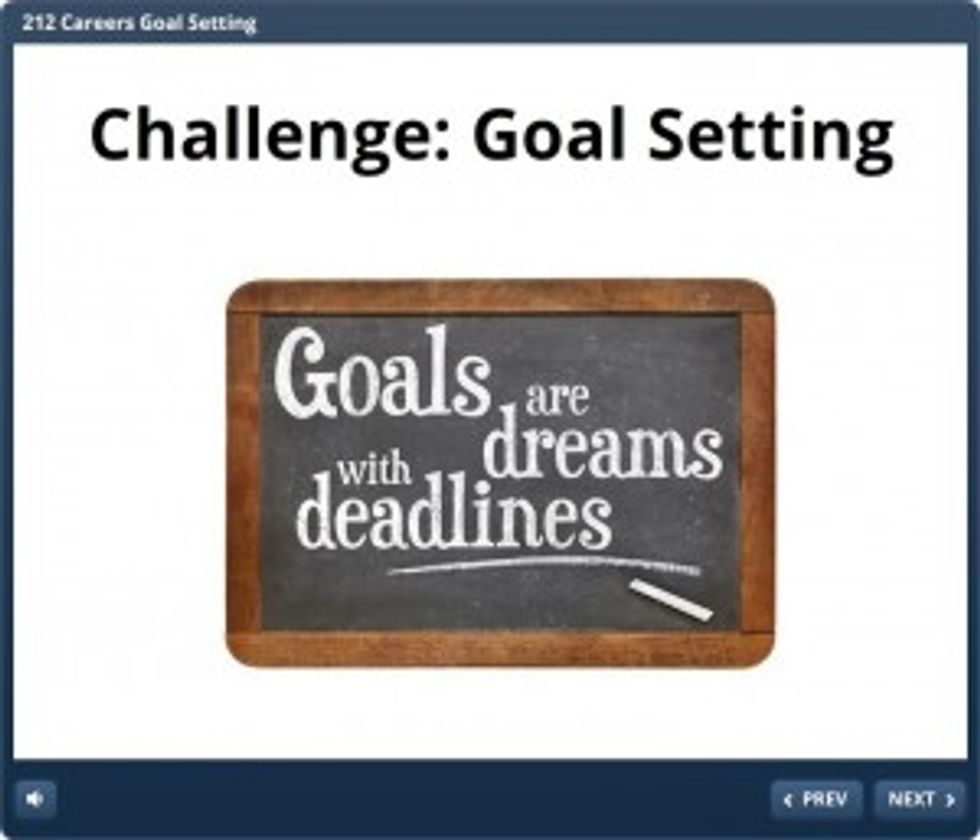 How did you do? If you got 7-8 of the ten questions correct, you've got a good understanding of the pluses and minuses of goal setting. You can always repeat the quiz and there's a "Review" button at the end of the quiz so you can go back and review both the questions and the quotes.
S.M.A.R.T. Goals
Writing S.M.A.R.T. goals is the most important aspect of goal setting. A S.M.A.R.T. goal is
S
pecific, Measurable, Action-Oriented, Realistic, and Time-Bound. It is a standard that can be used to ensure your goals contain all the important elements. This, in turn, as highlighted by some of the questions in the quiz, increases the likelihood of your success in accomplishing the goals. Here's a simple example from your daily tasks of managing your career search:
Rewrite my LinkedIn Summary, adding 2-3 more sentences using action verbs to describe my new careers goals, posting the revised Summary by noon today.
You can also use the S.M.A.R.T. model in writing the "Accomplishment" statements for your resume:
Increased sales by 40% in 2015, by developing a new social media strategy that included customer games and a "share coupon" feature. Investment in the new strategy was justified by the increase in sales during the first quarter.
One of the most important skills you can develop as a job seeker is the ability to write S.M.A.R.T. goals. It will pay off in many ways.
This post was originally published at an earlier date.
Related Posts
How To Manage Without Being Mean (Is It Possible To Not Be Pushy?)
5 Things To Consider Before You Take That Management Job
#1 Key To Becoming An Effective Leader
About the author
Jim Schreier is a management consultant with a focus on management, leadership, including performance-based hiring and interviewing skills. Visit his website at
www.farcliffs.com
and
www.212-careers.com
.
Disclosure: This post is sponsored by a CAREEREALISM-approved expert. You can learn more about expert posts
here
.
Photo Credit:
Shutterstock