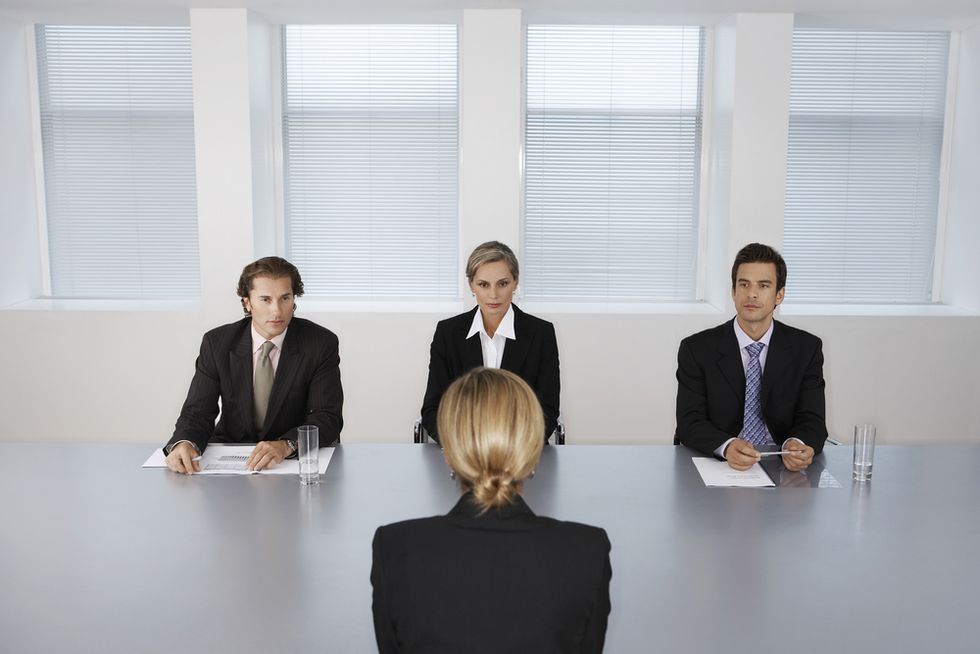 This post was written by Sandy Demarest, a career coach , on behalf of the Happy Grad Project .
"People skills" and "communication skills" top the list of common responses recent grads give when asked, "What skills will you bring to this position?" Having just graduated college, you likely find yourself receiving ample
career advice
from
friends
, parents, relatives, and even strangers on a daily basis. "Make sure you have a strong
resume
; Know how to present yourself in an interview; Go to networking events; Use LinkedIn."
Related:
5 Transferable Skills Job Seekers Need
While these are all helpful words of wisdom, one extremely important
job search
strategy must not be ignored:
Identify your skills and clearly articulate to potential employers how your particular skill-set will be a valuable asset for the position and the company.
Good people skills and strong communication skills are a start, but more specific skills with relevant examples will paint a much clearer picture to potential employers. Young people often struggle in identifying strong and applicable skills for the workplace. You
can
translate your life and college experiences into skills. Think of past extracurricular and
volunteer
activities. What did they entail? If you worked in retail during your high school or college years, you likely served customers and often resolved conflict to keep your customers happy. Tell a potential employer or networking contacts how you have used any particular skills in one of your own experiences and then articulate
how they might transfer to their company or organization.
First-time career planners who have targeted their skills will have more focus,
confidence
, and a stronger chance of beating out more qualified (on paper) candidates. So, instead of responding that you possess strong organizational skills, take it one step further: specify that you can organize, coordinate, and manage projects. Back this up by articulating that you created and organized monthly volunteer events at a local non-profit that had 200 participants. Coming up with skills is simple. Write down your success stories from jobs, internships, class projects, extracurricular activities, and then identify the skills that you used in these cases. From now on, you will be marketing yourself based on your own experiences and the skills they required. Now is the time to develop a strong skill language and PRACTICE articulating it. As you prepare for the launch of your career, think about a
work experience
, school project, internship, or volunteer project that you enjoyed and were proud of. Write about this experience in detail and then you can pull out the skills you used in this activity. You are now identifying your skills and creating success stories—the two key ingredients in targeting self-promotion needed in your job search. The added bonus is that this is the start of YOUR BRAND: that clear message that you articulate everywhere you go that will lead you to people and connect you to your first career-focused job! In addition, continue to
develop your skills
, and build your brand as this will be helpful in advancing your career in the coming years. Skill identification and success stories will make your resume shine, your interview memorable and networking events less scary than you anticipated. Let's face it: the transition from college to career is not always easy, but taking the time to develop your brand with focused skills will bring you more success in today's job market. Employers expect you to be marketable on Day One. Honing in on your skill-set and understanding your value will help you face this challenge head on.
Download Your FREE E-Book!
Graduating? Know someone who is? As a perk of the Happy Grad Project, we're offering a FREE download of our e-book, "The Recent Grad's Guide To Getting A Job." This e-book is JAM-PACKED with tips from experts and recruiters, videos, and additional help. Don't put off your job search any longer -
Download our e-book today and get started
!

Photo Credit: Shutterstock