Out With The Old: Job Searching The 21st Century Way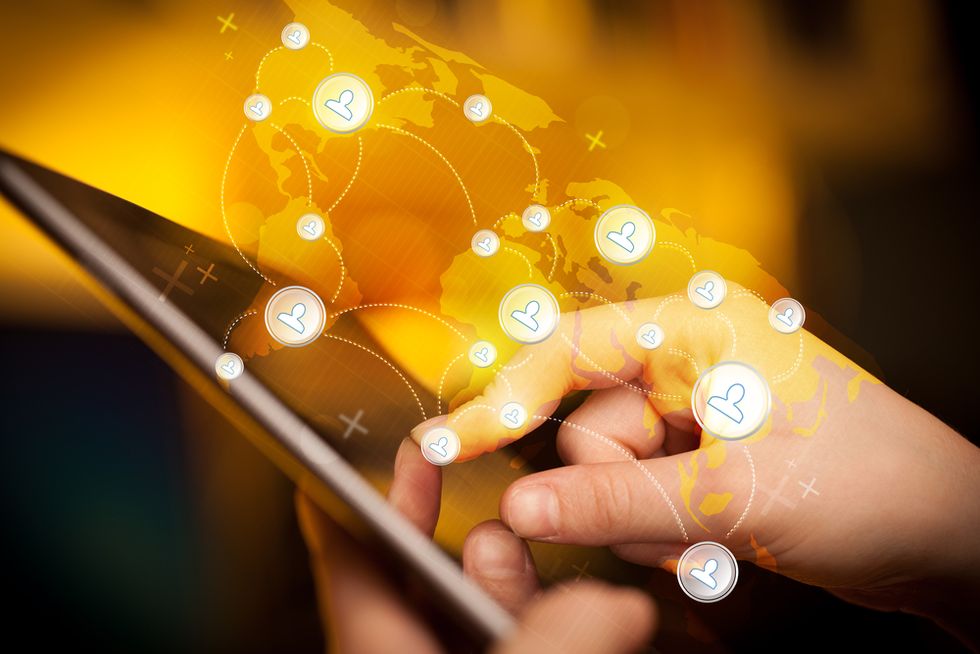 Yes, the job market is a saturated one - with more people seeking employment than there are positions available. In a time when unemployment is in the double digits in some areas, it can be agonizing to turn in application after application and never hear back. While the jobless numbers may be alarming, there are actually more opportunities out there than most people realize. It's about knowing where to look and how to make yourself stand out among the sea of competition.
---
Job Searching The 21st Century Way
If you are still physically traveling from one place to another to enquire in person about a job opening, then you are missing on scores of potential opportunities with your name written all over them. This is not to say that you shouldn't look for work in this manner; in fact, there are occasions when it would be appropriate to do so. However, it shouldn't be your only way. Yes, there are some technophobes out there that still prefer the pre-Internet way of doing things, but one has to be willing to adapt to the technologies prospective
employers
are using to scout for the best talent. Here are some tips for job searching the 21st century way:
Almost gone are the days when employers place their openings in the newspapers. Get acquainted with
job search
sites like Craigslist, Indeed, and Monster where daily updates are posted. Users can browse and narrow their results according to factors like geography and industry. In a generation that is becoming increasingly mobile-oriented, it wouldn't hurt to mobilize your search. There are some really nifty apps out there that simplify your search so that you feel less like a chicken with your head cut off when scouring the Web. Some job search sites have their own apps that will alert you the minute a new posting within your predefined niche and category is submitted.
2. Get Friendly With Social Media
While any social media site may be used by employers, LinkedIn in this case would be your obvious best bet. Be thorough with your profile and be sure to include anything that may make you a more desirable prospect. This includes adding a professional profile picture and not using that selfie you took during a late weekend out with
friends
. Other notable information worth highlighting includes your educational background, work history, internships, and
volunteer
service.
3. Make Your Application/Resume Stand Out Like A Diamond In The Rough
Finding multiple avenue of approaches in your job search is part one. The next step is to have a worthy
resume
and
cover letter
to make you a more polished standout. The employer likely has a pile of applications and resumes to review, and after a while, those CVs can all begin to read the same. While most experts advise against personalizing your CV too much (there's a reason most CVs follow the same standard structure), making sure your CV is easy to read, clearly presents your skills, and doesn't have any of the regular, really annoying mistakes, you can make your CV stand out from the rest of them. Some of the basics include the following:
Include all relevant work experience in (reverse) chronological order.
As noted above, be sure that you only include work experience that is relevant. If you are applying for an IT position, your employer is not going to care if you were previously employed as a plumber.
Include any other form of related experience even if from an unpaid position, such as apprenticeship programs, volunteer work and training, either formal or informal.
Include all relevant contact information, such as home phone, mobile phone, e-mail, Skype ID, etc.
What If You Lack The Education/Experience?
Not everyone is able to return to school to get a full-time education. Fortunately, in this day and age,
online training courses
make it feasible for even full-time working moms to get a higher education. Most employers value formal training even if received solely in an online format. There is a whole rainbow of job opportunities if you know where and how to look. If you use all the resources available to you and submit a polished resume, you become a much better prospect among the competition.  
Need help with your cover letter?
Sign up to receive your FREE cover letter template & video tutorial!

Photo Credit: Shutterstock