Community
5 Ways Every Small Business CEO Should Think About M&A In 2023

Bigstock
I recently worked with an accidental CEO early in her career. She took over a business upon the sudden death of the previous owner. She stepped in as the interim president, not knowing that she was walking into a situation that would ultimately be a turn-around or shut-down situation. Or, that this would become her new career.
---
Not only did she succeed in turning the business around, she now leads a larger and very successful business, less than 10 years later, and is now looking to acquire a company in order to expand.
Why Small Business CEOs Should Consider M&A Right Now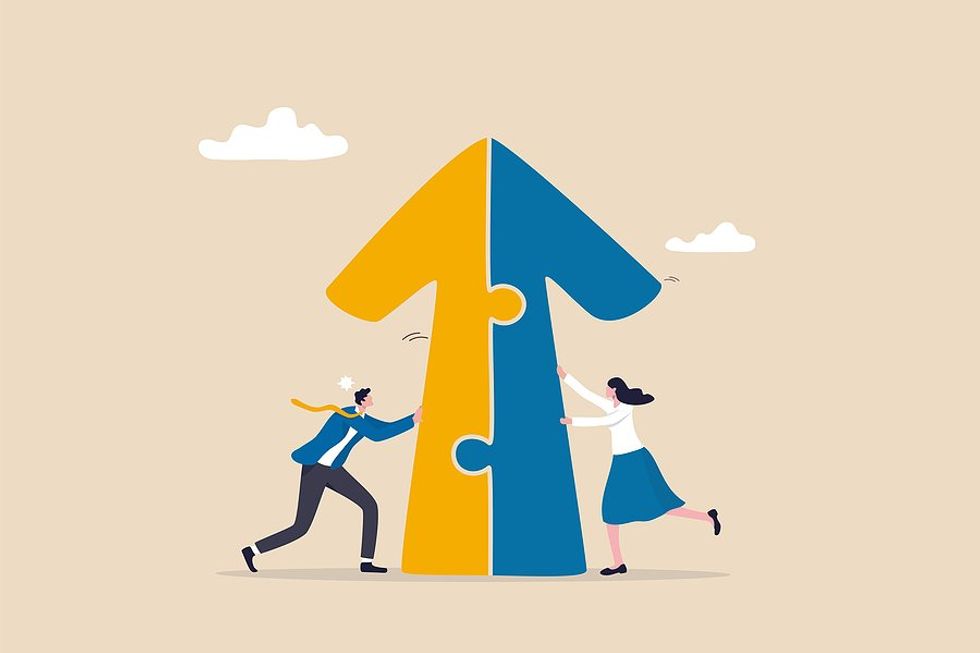 Bigstock
As a small business CEO, if you are not thinking of M&A as part of your strategic growth in your 3-to-5-year plan, you are potentially ignoring the largest opportunities for growth. If you are waiting until the economy stabilizes, you are missing an opportunity. As you consider acquisitions, there are five things you should contemplate:
1. Is your house in order? Do a self-audit or at least look in the mirror before starting down the road of a transaction. Do you have the right players, in the right seats, and is everything running smoothly? Understand where you will be stretched during a transaction and where you will pull from to meet the needs.
2. Understand your risk tolerance. Identify the risk you can tolerate if things don't go according to plan with either your organic business or the slowing economy. Do you have your reserves and contingency plans? Thorough due diligence should be expected; small and mid-sized acquisitions by small and mid-sized companies often mean more detailed due diligence because of the catastrophic impact a failed deal could have on a business. Involve your team members in the diligence as practicable; besides becoming invested in the success of the transaction and post-integration, they become better leaders as a result.
3. What's the growth opportunity? Specifically, what's the strategic growth opportunity? M&A can drive growth, especially during slower economic times when organic growth may be lagging.
4. What's the culture like? Culture is often neglected, especially in small deals, even though people and culture are a significant part of how the small business became successful. Culture diligence is as important as financial and operational diligence. A culture clash can kill a deal or cause a post-deal integration failure.
5. Are you being bold enough? Through exponential growth, a small business can disrupt an industry and become the industry leader. Acquire one business a year and you can be positioned to be that industry leader. In short, don't miss an opportunity by waiting for a stable economy; a good deal in tough times is a good deal.
Finally, if you are struggling to contemplate these on your own, seek some help. Smart small business owners know they should work with mentors and coaches to help them navigate the expansion of their business. You are heading into unfamiliar territory. It only makes sense to have someone who's been there to help you navigate the process and help you take advantage of the M&A opportunities in your industry and business model.
As a Vistage Chair, I work with high-performing CEOs like you who are committed to what we call "a life of climb"—continuously working together to be better leaders who enjoy better outcomes for their companies. If this article resonates with you, I invite you to connect with me by email at Nora.Taylor@vistagechair.com, or on LinkedIn.