Career Change
Mosquito Joe Lets You Profit From A Pesky Situation
Photo courtesy of Mosquito Joe
Here's your opportunity to make outside fun again and join an industry that's on the rise.
Mosquito Joe, a mosquito, tick and flea control company, is one of the fastest-growing franchises in the country and provides an intriguing option for anyone who has ever had an interest in running their own business. Prior experience in the mosquito control industry isn't required! It might be the perfect time to explore this opportunity.
---
Mosquito Control Is In High Demand 
There was a time when mosquito control was a foreign concept to the public, according to Tim Lanai, owner of Mosquito Joe of Southwest Nashville. Mosquito Joe franchises relied on their own outreach efforts, such as sending postcards, to generate leads and even then people didn't know much about what Mosquito Joe offered.
"I think if you stopped 10 people in the street and asked them what mosquito control is, most would not know and most would not believe you can actually control mosquitoes in their yard," Lanai said.
In recent years, the public's perception of mosquitoes has changed from just an inconvenience to a public health concern as mosquito-borne diseases such as West Nile virus, Zika virus, Chikungunya virus, dengue, and malaria have all made headlines as potential threats to people and their pets.
A 2018 report from the Center for Disease Control stated that illnesses associated with mosquito, tick and flea bites in the U.S. have tripled since 2004 and more effort is needed to fight these insects.
Lanai said public awareness about mosquito-borne diseases led to an uptick in business for Mosquito Joe, particularly in 2016 when the Zika virus was all over the news.
"I would guess that many MoJo offices increased new business by about 10% that year because of all the concern (most of it unwarranted here in the states)," Lanai said.
While Lanai said most of his customers currently don't seem as concerned about mosquito-borne diseases, they're familiar with Mosquito Joe's services and utilize them, including tick treatment — which stamps out the risks of Lyme disease — and flea treatment for our pets.
A Chance To Make A Difference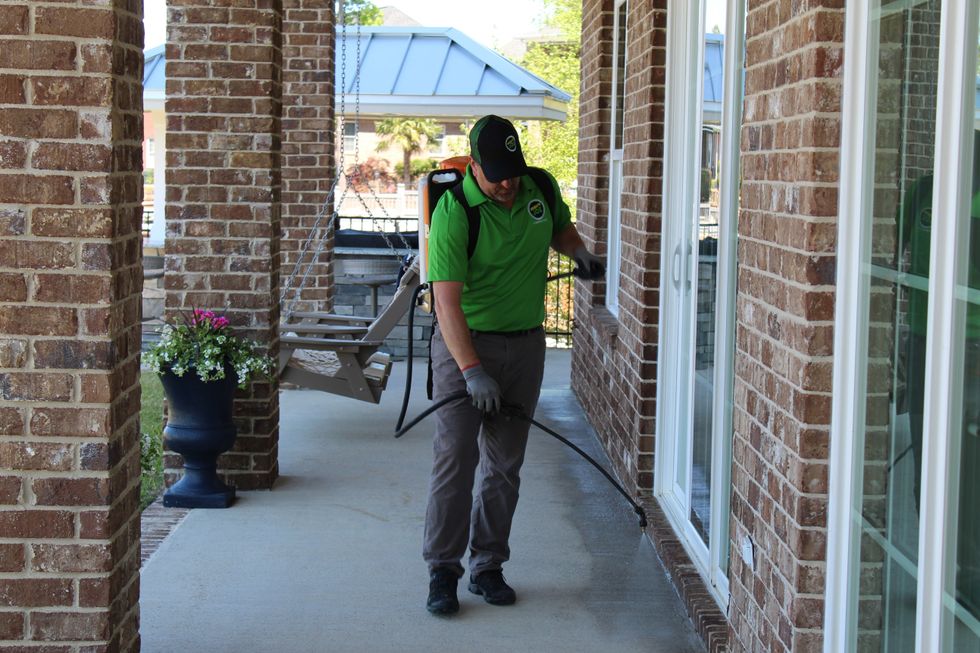 Photo courtesy of Mosquito Joe
The Mosquito Joe slogan is "Outside is fun again" and franchise owners and their teams have an opportunity to make good on their word.
Beyond health concerns, controlling mosquitoes is a quality of life issue. Nothing ruins an outdoor gathering quite like mosquitoes do and time cut short by mosquitoes are memories being cut short.
Trey Powell, owner of Mosquito Joe of Lake Murray (South Carolina) and Augusta (Georgia), said that while he's sure the threat of mosquito-borne diseases has some impact on the business, he finds that most of his customers just want to enjoy their yards again.
"People call us because they are aggravated trying to spend time in their yard without being bit or run inside," Powell said. "In other words, it's more of a nuisance."
With services that protect yards for everyday use and special events, Mosquito Joe franchisees assist residents and communities so that they can enjoy their outdoor spaces, make memories and maintain peace of mind about their health.
Operating a service franchise is also a solid opportunity to establish long-lasting relationships with your neighbors and the community.
Franchise Ownership Opportunities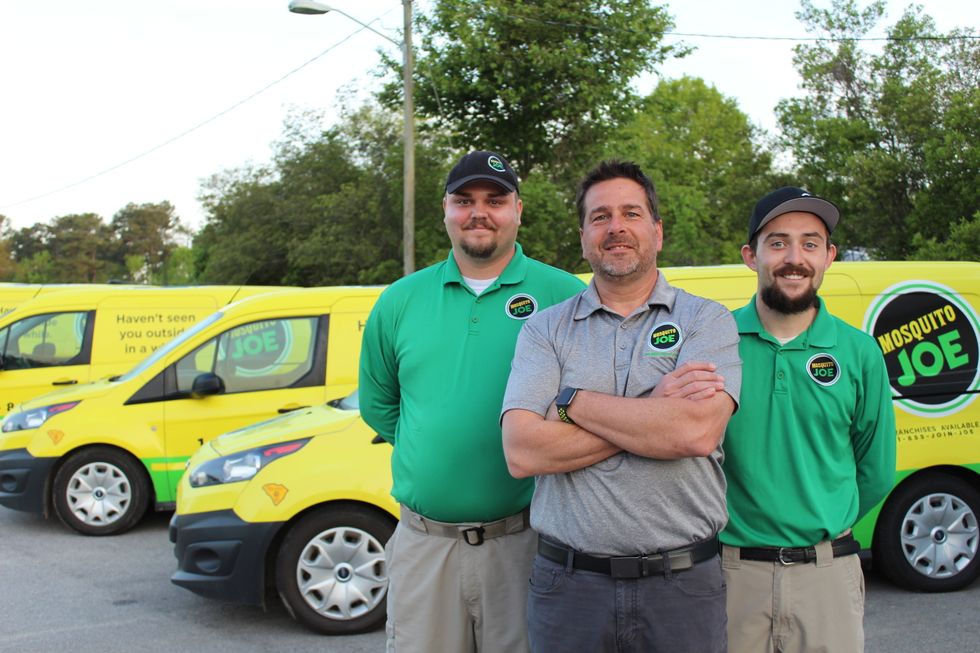 Photo courtesy of Mosquito Joe
Mosquito Joe has already positioned itself nicely as an industry leader and, as mosquito populations continue to flourish and challenge people's quality of life, the interest in pest control services is expected to remain high — and there remains room for growth!
Powell said he finds there are still customers learning about Mosquito Joe every day. He said the concept of pest control focused mainly on mosquitoes is still very new to people.
"We still find that 8 out of 10 people who call don't really understand how this works," Powell said.
Want to join the front line in the fight against mosquitoes? You'll need a strong work ethic and willingness to learn.
Unlike striking out on your own to start a new business, with franchise ownership you're never on your own and the Mosquito Joe Corporate support can assist you with the ins and outs of the mosquito control industry. Plus, you'll have the support of your fellow Mosquito Joe franchisees.
Mosquito Joe is considered a fast start-up with franchise fees less than most franchises. For more information check out Mosquito Joe's franchising page.