Blog
Attend Work It Daily's First Online Executive Presence Summit!

Bigstock
Due to the COVID-19 pandemic, it is more important now than ever for executives to effectively present their professional selves online. That's why we are pleased to announce the arrival of Work It Daily's first online executive presence summit! If you want to learn the right way to present your expertise online, you can't pass up this exclusive opportunity.
---
Join Work It Daily's founder and head executive coach, J.T. O'Donnell, on Thursday, August 27th, 10am-2:30pm EST and learn everything you need to know about crafting your online executive presence, for just $99!
Executives are leaders, and as leaders, it's up to YOU to prove you're competent and capable in times of uncertainty and stress.
We understand how busy executives are, though. We get that you're often too busy doing your job to know how to put together an efficient and effective strategy for presenting your expertise online.
More importantly, for those executives actively seeking their next role, the ability to convey the right message in order to attract the attention of employers is critical.
In this 4.5-hour session, executives will learn:

Why "intellectual humility" and "emotional intelligence" need to be properly incorporated into their self-promotion strategy.
The top 5 attributes of executive presence considered most important during times of crisis and how to prove you've got them.
How your resume, LinkedIn profile, and introduction letters could be (accidentally) coming across as narcissistic, or even worse, desperate.
Tips for building credibility with your online network to get them to come to you with the best opportunities.
Interested? Sign Up Here!
What To Expect...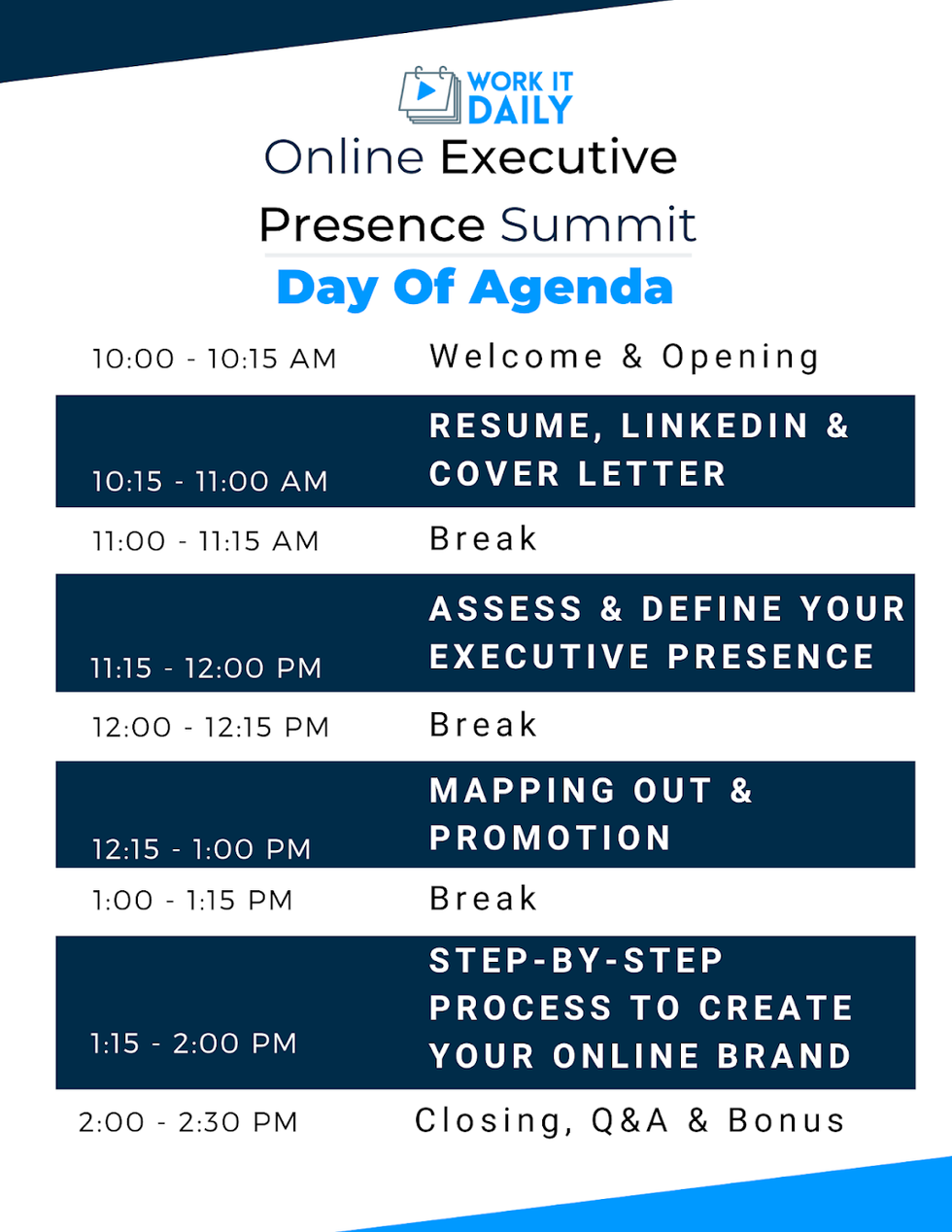 We hope to see you there!