Networking
5 Steps for 'Panning for Gold' in Job Search (PLUS Law of 6!)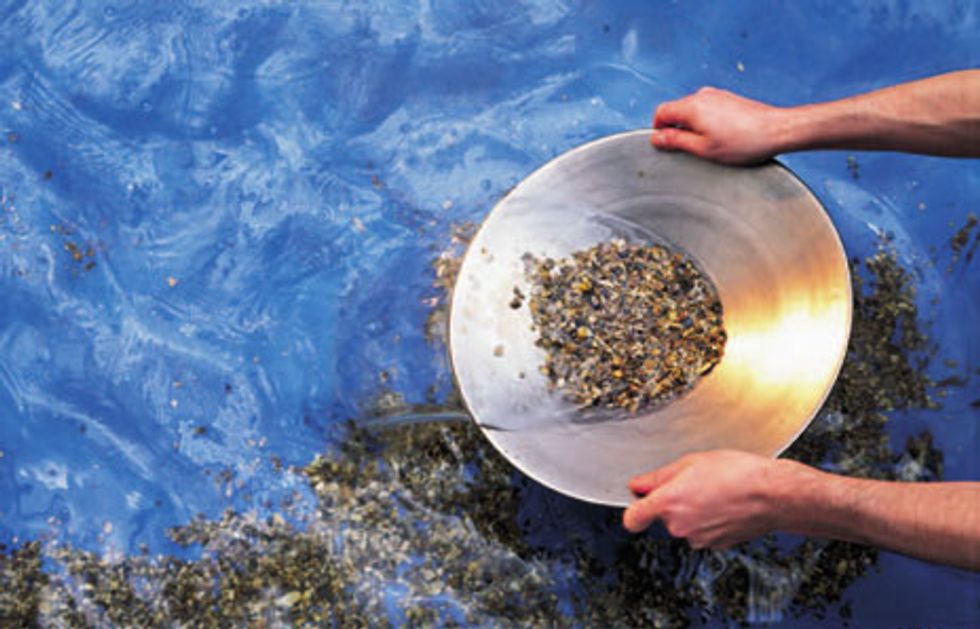 By CAREEREALISM-Approved Expert, Melissa C. Martin
I came across some notes from a sales course that I took a few years back. Sales and the job search have a natural commonality. Remember in your history class when you heard about the Klondike days? Searching for gold? It's the same principle with "panning for gold" and job searching.
Spend 20% of your time prospecting
. That means looking at potential employers. Mark Granovetter of Harvard University notes that:
"43 percent of unadvertised positions are created for applicants, often at the time of the interview."
---
Here's a simple way to "pan for gold" in your job search:
TO GET STARTED:
Look up an occupational list containing in a main government directory. The occupational outlook directory,
www.bls.gov.oco/
, is revised every two years and contains job search tips and keyword searches. A Canadian version of an occupational directory can be found on
http://www.jobfutures.ca/
In the grand scheme of things,
sales is an inevitable part of the job search
, so transitioning from thinking that from job seeker to thinking like a consultant represents a mind shift, but it is imperative.
Top

5 ways

sales and job searches are the same:
1. Find the client. Find the potential/desirable employer. 2. Meet the client. Set up a meeting with an employer. Build rapport. 3. Help the client buy a product or service. Present yourself during an interview. 4. Make the sale. ABC= always be closing during the interview about you. 5. Find and answer objectives. Yes, write down any objections that the interview may have about you. Then you'll be dually prepared.
PS - Don't forget the "Law of 6" in sales!
The "
law of 6" in sales
states that customers don't have more than six objections to purchasing most products or services. Before interviewing, prepare for any misgivings, doubts or objections the employer may have about you. This is essential when you are changing careers and don't have the "relevant" industry experience, a new graduate or you have been out of the job market for a lengthy period of time. I have dealt with clients who have experienced all of the above situations, and after they hired me for career coaching, they were successful in landing meaningful employment.
Melissa Martin is a bilingual career coach that specializes in offering career counseling by phone. Contact her today at CareerCoachingByPhone.com.