7 Tips For Planning A Holiday Office Party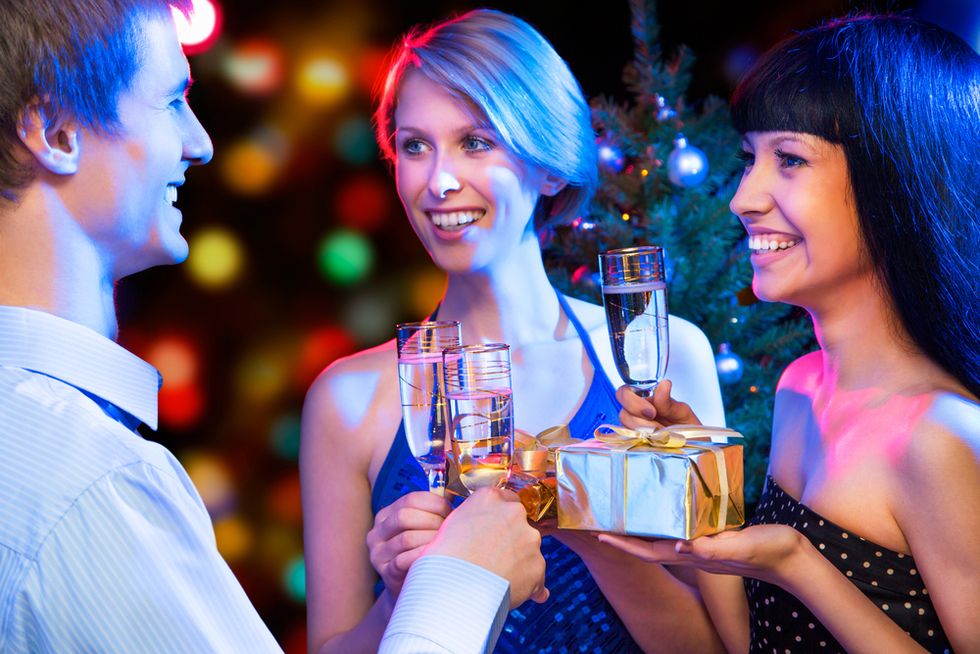 Ah, holiday office parties—too often the most dreaded "reward" of the year. These events can range from stressful to a booze-fueled lawsuit waiting to happen when not planned properly. However, if you take the time to thoughtfully consider the needs of your employees and craft a party consonant with your company's culture, you are sure to create an event your employees will remember for positive reasons! Here are seven tips for planning a holiday office party:
---
1. Assign A Team
Every workplace has employees who would rather scrub the toilets with toothbrushes than plan birthday parties for their own children, let alone their co-workers. Do not attempt to encourage these people to participate by assigning them to the holiday party planning team. This will not be fun for anyone. But don't go at it alone, either—even if you work for a small business, multiple event planners will allow the event to be the result of multiple perspectives and will make everyone's party workload more manageable. Look for eager volunteers and those who have shown they can both organize and enjoy both their work and their play.
2. Choose A Theme
Choosing a theme for your holiday office party will make the planning process much easier, as there are particular foods, activities, and locations associated with every theme. Again, be sure to consider the diversity of the employees in the workplace. In other words, don't cop out and throw a Christmas-themed party. Not everyone celebrates Christmas, and frankly, it's been overplayed. If your employees tend to be open-minded or silly, perhaps try a costume party? A 1970s or 1980s-themed holiday party could yield some ridiculous outfits. Costume parties can also be great for parties that welcome your employees' entire families.
3. Make A Reasonable Budget
Holiday parties can be quite the expense, so make sure you know how much money that you have to spend and what you plan to spend it on. Your budget can help you determine an appropriate menu and venue, and also help you decide whether it's reasonable to foot the cost of alcohol. This is another area where it is important to consider your employees—a holiday party isn't a substitute for a bonus, so if they aren't getting a bonus this year, avoid an exceptionally opulent event. You don't want them to think that the company's money could have been better spent.
4. Choose A Location
If you plan to hold the holiday party at the office itself, make sure that you budget enough for food and decorations to compensate for the lack of special location. Though ballrooms and bars can be great party locations, it can be nice to see the office cast in a different light. The key is to make the environment suggest that the event is a reward, not an obligation.
5. Skip The Potluck
Especially if you decide to throw your party at the office. Potlucks can be a wonderful way to get your employees to share and participate, but if this is what you do for every event, you're likely to have employees that want to eat something they didn't have to cook.
Hiring a local caterer
can make your office party special without having to spring for an expensive venue. Better yet, many local food trucks are willing to cater events, and nothing makes a winter carnival better than a piping hot local lamb burger.
6. Welcome Families
If you fear that your holiday party could inspire behavior so debaucherous that it could inspire conflict, have your employees invite their families along. If your employees are raising families, this gives them an additional opportunity to spend time with them and will help you to choose themed activities that aren't centered on drinking. Cash bars can have the same effect in terms of limiting your company's alcohol expenses, but cash bars don't acknowledge that your employees have lives and families outside of the office.
7. Plan Activities
Nothing is worse than walking into a decorated room with tables full of food and employees hiding in every possible corner. As awful as icebreaker games can be, you need to find a way to inspire your employees to interact with one another. "Build-your-own" bars are a great way to give your employees something to do. A slide show of memorable moments from the year can give shy employees something to focus on, while an arts-and-crafts station will occupy kids if they are welcome. Everyone enjoys a photo booth, which will allow employees to show off their holiday garb and give you images to post on your company blog or at next year's holiday party.
Enjoy this article? You've got time for another! Check out these related articles:
Photo Credit: Shutterstock