Blog
Looking Forward: A Post-Crisis Playbook For Winning On The Other Side

Bigstock
As a former Eagle Scout, the motto of "Be Prepared" has served me well when camping outdoors, navigating young adulthood, and now as a global business leader and parent.
---
Although much healthy debate will ensue on how one can truly prepare for a global crisis on the order of 9/11, a banking system collapse, or the current COVID-19 pandemic, hopefully we can all agree that more toilet paper is not the answer!
A much better answer as business leaders is to "Be Prepared" now so that our organizations and employees will be better equipped to successfully compete in the "new normal" world that lies ahead.
Although truly transformational change is by definition unique, I have found that a playbook built around people, culture change, and business processes is usually a good place to start:
People
"Low tide makes it a lot easier to see the rocks." —Unknown Explorer
Armed with this improved vision and clarity, proactive leaders and businesses should act quickly to assess and re-tool their teams for the inevitable rebound. Top-tier businesses often strive to use this as a first-mover advantage of sorts, where differentiation and competitive advantage can be gained by the bold.
1. Upskill Employees & Leaders - Current events are clearly highlighting the importance of remote operating skills for formerly office-based employees and the virtual team leadership skills that are needed to make these remote teams effective. Even big companies who routinely manage complex global operations are once again learning "on the fly" with different sets of employees being challenged with communication, technology, and infrastructure security challenges like never before.
2. Retain & Upgrade Talent - Workforce planning decisions are likely being made quickly, so being prepared with a thorough and up-to-date talent management program is especially helpful when addressing organizational challenges in the crucial areas of:
a) Retention - Having key talent identified and retention plans in place is critical to stabilizing the organization. Are there opportunities to utilize key talent in unique ways to help broaden and/or deepen skill development in preparation for the rebound?
b) Talent Upgrades - Now is the time to revisit bench strength assessments in light of recent learnings. Do we have the technical and leadership capabilities in-house today? If not, how do we best acquire these new and needed skills & leaders?
3. Adapt The Organization - Different from the everyday work of consolidating layers, departments, and management to maximize efficiency, a truly disruptive change provides the opportunity to apply new learnings and take an enlightened, longer-term view on how best to adapt the organization:
a) Empowered Teams - It's refreshing to see remote leaders who are the most knowledgeable on local conditions step up and lead in a crisis. Recognizing these efforts will inspire confidence and build depth & bench strength.
b) Identify Future Leaders - The likely increase of remote operations and virtual leaders will mean identifying and growing tomorrow's leaders today.
Culture Change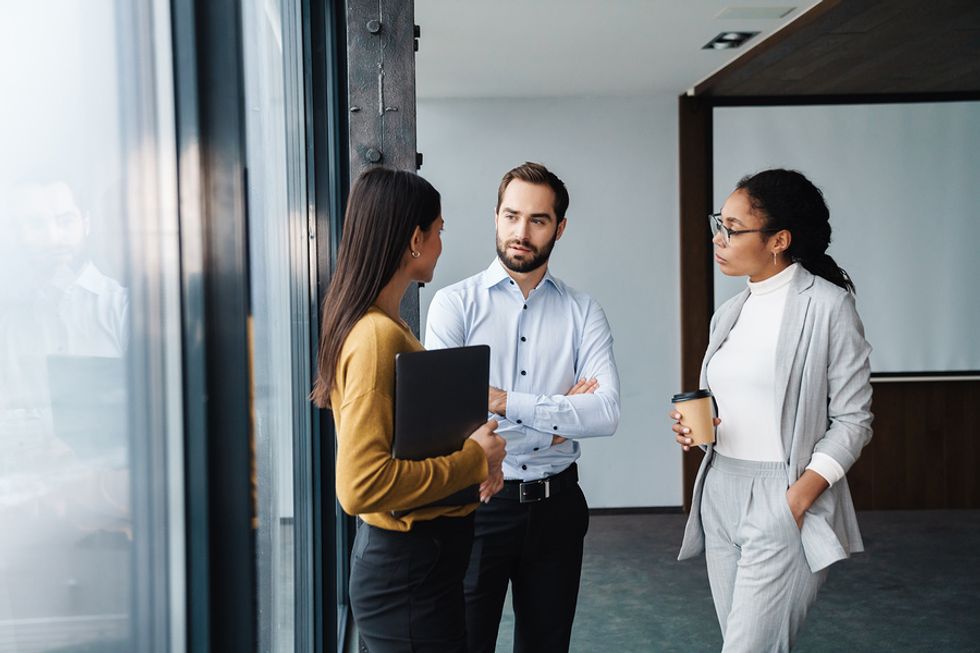 Bigstock
"You never want a serious crisis to go to waste" … "Never waste a failure" … "Crisis is the birthplace of lasting change" —Top Business Leaders & Coaches
The most difficult part of leading effective change is often just getting started. Leaders and change agents must articulate a case for change compelling enough to overcome the ever-present organizational inertia.
In times of crisis, though, the script often writes itself and top business leaders aim to seize that momentum and make the needed changes to evolve or transform their teams and companies in preparation for the post-crisis marketplace.
1. Shaping The Vision - With the internet and news channels detailing the crisis in depth 24/7 and even fanning the flames to some extent, business leaders can focus their efforts on building and shaping the vision for what makes sense for their particular business. Being able to describe desired outcomes in terms that are observable, measurable, and can be widely understood is the aim.
For example, the behavioral nuances surrounding building trust remotely or even just holding effective virtual meetings are likely to be formidable challenges for tomorrow's leaders and organizations.
2. Leadership Commitment - Once business leaders have secured leadership team support and the cross-functional commitment needed, it's time to roll out the initiative across the entire business. Although post-crisis change initiatives are typically met with significantly lower levels of resistance, key elements such as empathy and social responsibility will likely take on added prominence and will be crucial to cascading a message that resonates through the chaos and builds sufficient organizational commitment.
This will take hands-on leadership and personal commitment by senior leaders. "Early adopters" who display desired behaviors and have the skillset to thrive in the "new normal" will be critical advocates here as the business aims to transform itself.
Business Processes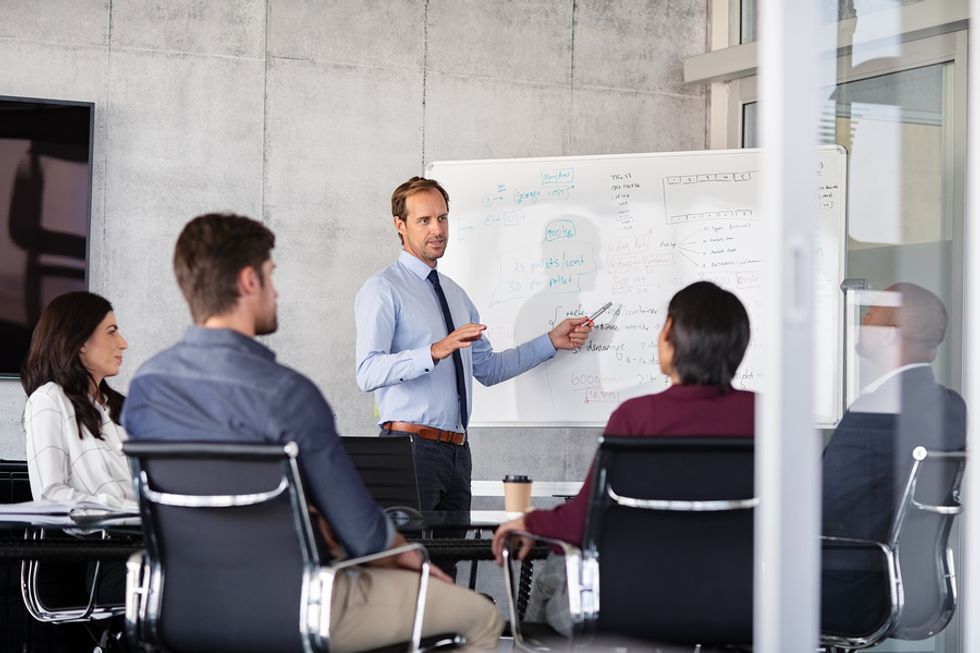 Bigstock
"A new house needs new furniture." —Anonymous Spouse
For many companies, business operations and organization structures will change significantly as a result of current events. As business leaders, now is the time to contemplate needed post-crisis "step-changes" when assessing business process requirements and optimizing operations for the "new normal" ahead.
1. Remove Unnecessary Work / Prioritize - Significant efficiency gains can often be realized by simply eliminating business processes that are no longer relevant. Particularly in a post-crisis recovery environment, business leaders need to eliminate the risk of teams doing all their "old work" in addition to required "new work" by being unrelenting in weeding out activities and processes that are unnecessary and no longer needed.
Prioritization of required activities will follow as workforce levels begin to ramp back up, but taking the opportunity to "clean house" before volume ramps back up can significantly improve employee productivity and workplace morale in these challenging times.
2. Monitoring Progress / Making It Last - With major changes likely happening simultaneously throughout the business, keeping teams focused and measuring progress towards the desired end-state is likely an even bigger challenge than usual. Regardless of the process improvement tools chosen, clear communication of goals and objectives with an appropriate level of weekly / monthly / quarterly rigor that holds leaders accountable will likely be the difference between successfully transforming the business to a "new normal" or falling short.
Clear milestones, early wins, and celebrating success every step of the way is almost always a winning combination.
3. Changing Systems & Structures - A final key element worthy of leadership focus is the myriad of underlying business systems and structures designed to support the current state of the business. Following a major crisis, significant changes will likely be needed to support the desired future state as these systems must be able to both influence and reinforce the behaviors you are trying to change.
Being later in the process, there is risk that funding and resources may have already been used elsewhere, but leaders should understand that not changing systems and structures in a permanent way likely means falling short of their desired future state goal.
Crisis leadership is not for the faint of heart. The daily grind requires huge doses of organizational resilience, perseverance, and agility just to survive the chaos. However, this same crisis also provides a unique opportunity for business leaders to transform their organizations and emerge from the crisis better than ever.
The tide will turn...be prepared.
Listen To The Podcast Episode...
Looking for a job? We can help! Join our career growth club today and get access to one-on-one career coaching, resume and cover letter reviews, online tutorials, and unlimited networking opportunities—all in your back pocket!
If you want FREE career advice in your inbox, subscribe to our newsletter The Daily Dose!