Blog
Employer Evolution: Work It Daily Embraces Remote Work Model

Like many businesses across the world, Work It Daily has had to adapt because of the COVID-19 crisis.
However, with good planning and previous experience with remote work, the Work It Daily staff have adjusted to the challenges the crisis has thrown at them, and is beginning to chart a path forward post crisis.
---
COVID-19's Impact On Work It Daily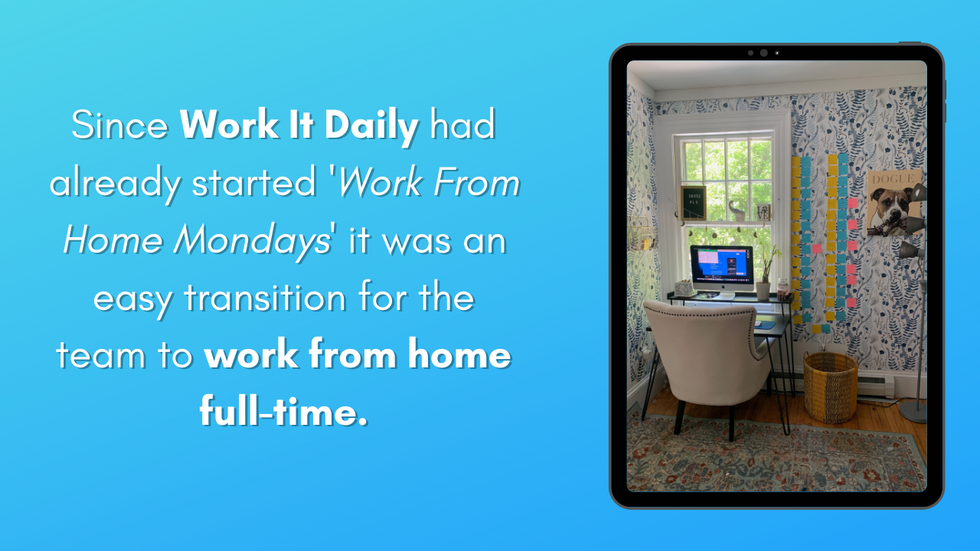 While Work It Daily's 10-person staff worked in one office based in Hampton, NH. Its entire career coaching platform is based online. Because of that, the team has the ability to work remotely and had already been doing so on Mondays since the start of 2020.
So, when Work It Daily founder and CEO, J.T. O'Donnell, made the decision to have the team work remotely because of COVID-19, it was almost business as usual.

"It was a way to give employees the chance to save on commuting once a week and use that time to schedule appointments locally (i.e., doctor, dentist, mechanic, etc.)," O'Donnell says. "I never dreamed this simple act would prove so helpful. On March 16, I told the staff to stay home and the good news was they already were set up to do so."
Even though Work It Daily was fairly well-equipped to adjust to remote work, the realities of COVID-19 still left O'Donnell with some major decisions on how to get her business through the crisis and position it best in the post-COVID-19 world. The biggest decision was giving up the company's office space.
"It became clear we could operate quite successfully as a fully virtual business. Honestly, the person that had the hardest time with this situation was me. As the founder, there's something that historically makes you feel 'legit' once you take office space. It's like a rite of passage that says your company has made it past the infant stage and is established," O'Donnell says. "Plus, the office we were in was the most beautiful I've ever worked in. I will miss it. But, at least now I know we can work from anywhere and be successful."
Staying Focused On The Mission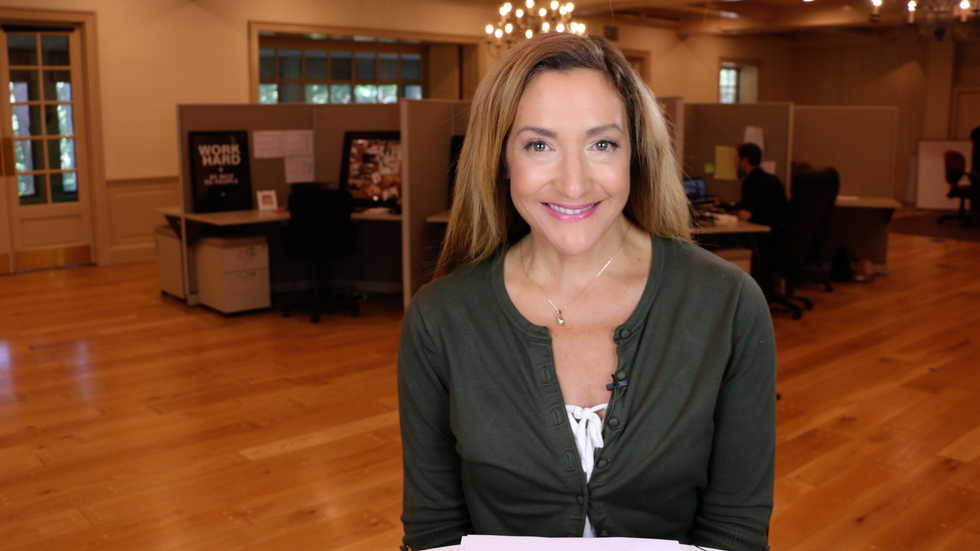 Even though COVID-19 has changed the Work It Daily office dynamic, the company's mission hasn't changed at all. The company's goal has always been to drop the financial and physical barriers to accessing good career advice from proven experts.
If anything, the team is working even harder to not only assist its current members, but to prepare for new members that have had their careers impacted by COVID-19.
"A good number of customers joining us right now have lost their jobs, so we know how lucky we are to not just be working, but to be doing work that is truly meaningful to so many," O'Donnell says. "We are helping thousands of people keep their
anxiety
in check by focusing them on the right job search activities and providing a support system to keep them looking forward to their future. Not to mention, as the only 100% virtual career coaching platform with its own phone app, we are literally the ideal platform for social distancing."
Important Lessons Learned From COVID-19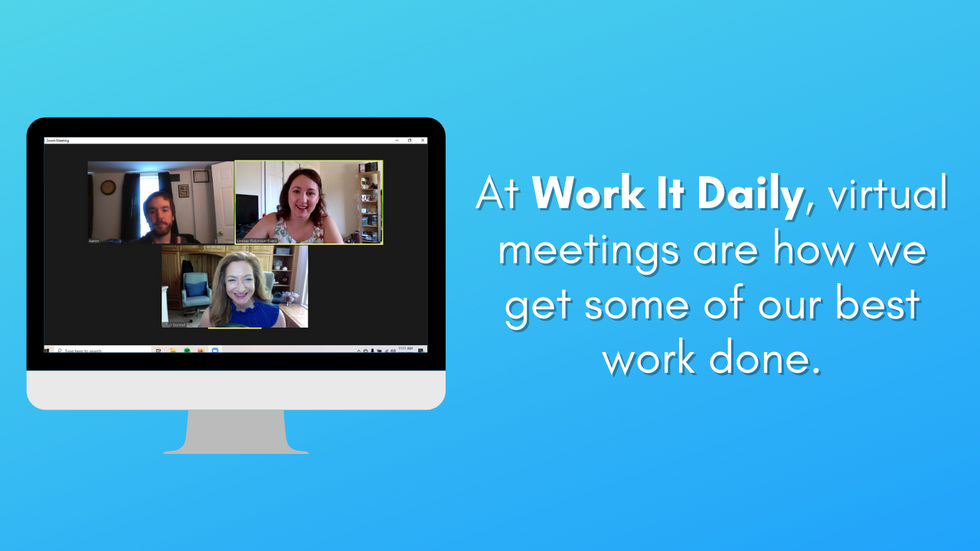 Work It Daily is a tech-enabled company (also known as a SaaS company) and, as a result, O'Donnell always viewed the tech stack as the most important part of the company's business model. O'Donnell says her main focus was on making sure Work It Daily was using the latest technology to be most effective with clients.
However, the COVID-19 crisis has changed O'Donnell's viewpoint, and she now sees her staff, the "dream team," as the most vital part of the business.
"All the best tech in the world doesn't matter if your team isn't in alignment and focused on the same mission. My team has worked harder and produced more in the last two months than ever before. They aren't just surviving, they are thriving in this crisis," O Donnell says. "As a result, as we grow and hire people, I will want us to be even more particular about who we invite to join us. This current team has earned the right to decide what they want their future co-workers to be like. I trust they'll make sure we keep our current company culture intact so we can continue to operate at such an incredible level."
Work It Daily's Path Forward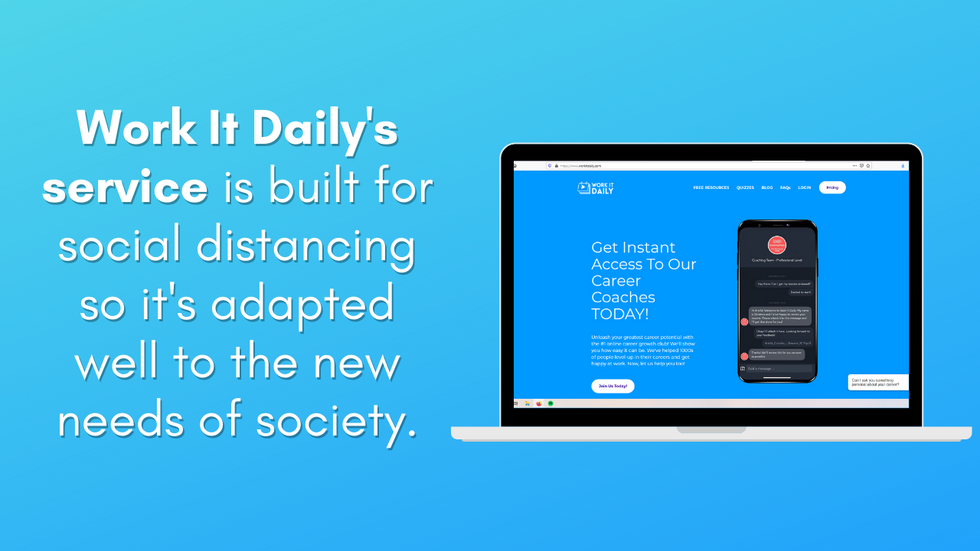 In the coming months, the Work It Daily team will spend a considerable amount of time defining what its virtual company will look like, while developing strategies to best help its customers through this uncertain time period.
O'Donnell says she's been happy with how the team has handled the COVID-19 crisis and says there's still a lot left to learn.
"I'm sure we will look back and see a whole bunch of things we should have done differently. That's the kind of organization we are. We aren't afraid of failure. We see it as a chance to learn and grow, so calling out our mistakes is a really normal thing for us," O'Donnell says, "But for now, I'd say I'm really happy with where we are at. Based on all that is going on in the world, the team is healthy, safe, and doing great work. I couldn't ask for anything more."
How has your company evolved from the COVID-19 crisis?
Work It Daily would love to feature your company in our Employer Evolution series! We're all working through this challenge together and this series is not only a way to recognize businesses, but to provide motivation and inspiration to others. We're all in this together!
If you're interested in participating in the Employer Evolution series contact Aaron Sanborn at aaron@workitdaily.com