Blog
Transforming Your Company For Success Post-COVID-19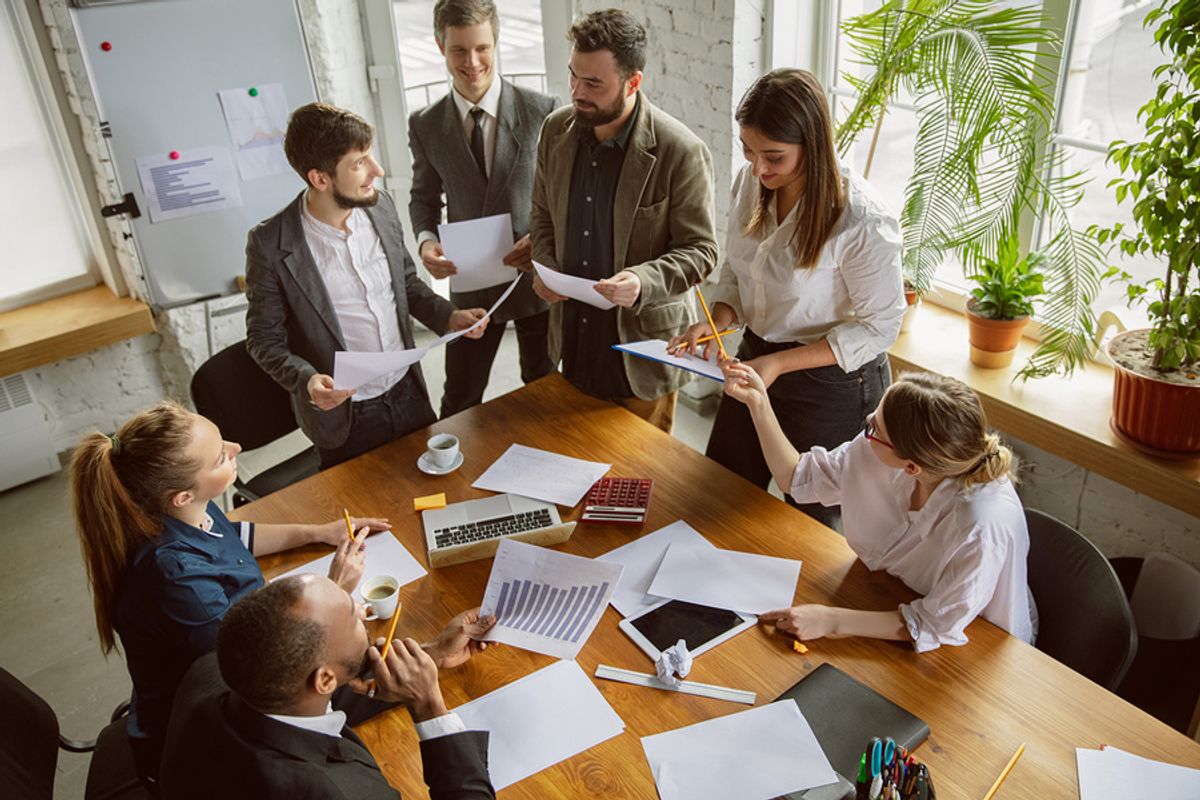 Bigstock
Your company has changed. The COVID-19 pandemic has made it possible and, frankly, incredibly necessary to reassess your business strategy. You have an unprecedented opportunity to transform your company to ensure success and even gain further progress in the new world we will all be living in.
---
Listed below are opportunities on how your company can adjust to the on-going physical distancing and restrictions through 2020 by looking at five key areas: employees, leadership, consumers, marketing, and channels.
Employees
Bigstock
Your #1 Assets' Concerns
How you respond to your employees will impact engagement, trust, and loyalty for many years to come.
Employees are experiencing an unprecedented amount of stress and, according to grief expert David Kessler in an interview with Harvard Business Review, "...we're feeling a number of different griefs...The loss of normalcy; the fear of economic toll; the loss of connection. This is hitting us and we're grieving. Collectively. We are not used to this kind of collective grief in the air." In addition, there is "another type of grief, anticipatory grief, which focuses on the uncertainty of the future and shatters our sense of safety."
Actions You Can Take
Provide Well-Being And Financial Security: Develop additional employee benefit costs to cover on-going COVID-19 medical bills, stay at home costs, and mental health costs. Provide additional financial assistance to help employees get through this hard time.
Focus On Mental Health:Promote your Employee Assistance Program (EAP) or other outside resources. Show empathy and compassion and listen to your employees' concerns.
Adapt To New Ways Of Working:Continue workplace flexibility by offering flextime and providing remote working tailored to the employee and the company needs.
Build Team Morale: Create virtual connection opportunities, such as coffee breaks, lunches, around the water cooler topics, happy hours, etc.
Leadership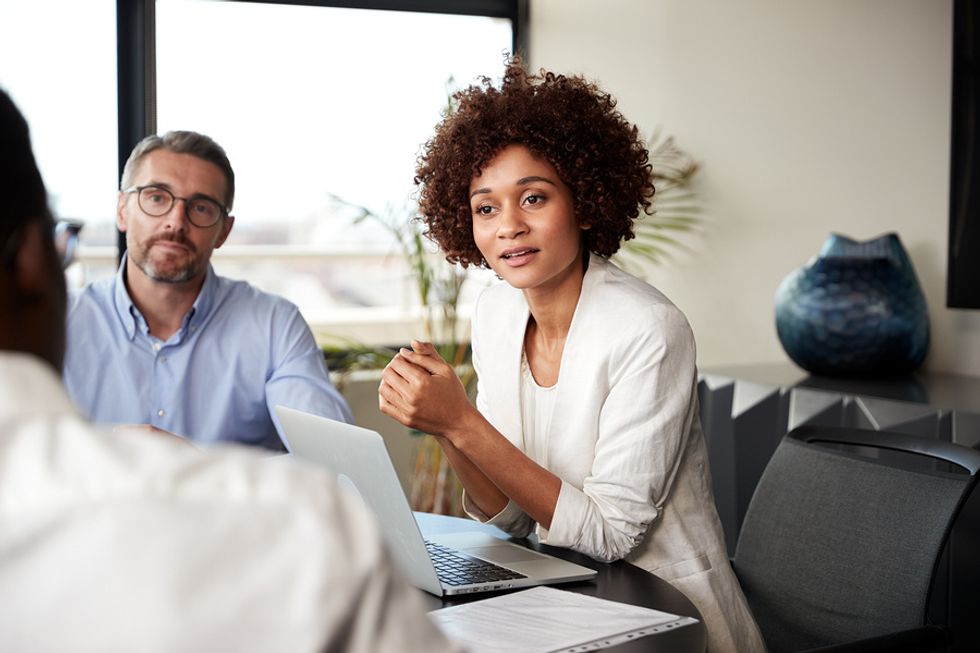 Bigstock
Unprecedented Crisis Management
According to PwC's most recent Global Crisis Survey, nearly seven in 10 leaders (69 percent) have experienced at least one corporate crisis in the last five years in their companies, and the average number of crises experienced in these firms is greater than three. However, most leaders have not experienced a crisis of this magnitude.
Actions You Can Take
Develop A Revised Strategic Plan:Review financial assumptions, growth expectations, key strategic drivers, allocation of resources, and processes. Identify on-going initiatives & future investment.
Create And Revise Your Crisis And Business Continuity Plans:Ensure that they include plans for pandemics based on what you have learned and experienced. Make them specific.
Have A Clear Understanding Of Your Supply Chain:This should include raw materials where possible. Identify vulnerabilities, especially from a global perspective.
Identify All Potential Points Of Failure: Develop contingency plans for all critical processes and the departments and teams responsible for them.
Continue To Drive Innovation:

Challenge Orthodoxies: Widely held and unchallenged assumptions that a company holds. The key is to evaluate your company's beliefs (product, business model, customers) to inspire innovation.
Forcing Constraints: Help drive innovation by considering how your business would operate under different circumstances.
Working Outside Of Your Organization: Innovating via collaboration (partnerships, acquisitions, etc.).
Move Quickly: Consider relaxing constraints and process, (perfect later down the road, right now will cost you valuable time), and ensure you are promoting collaboration.
Consumers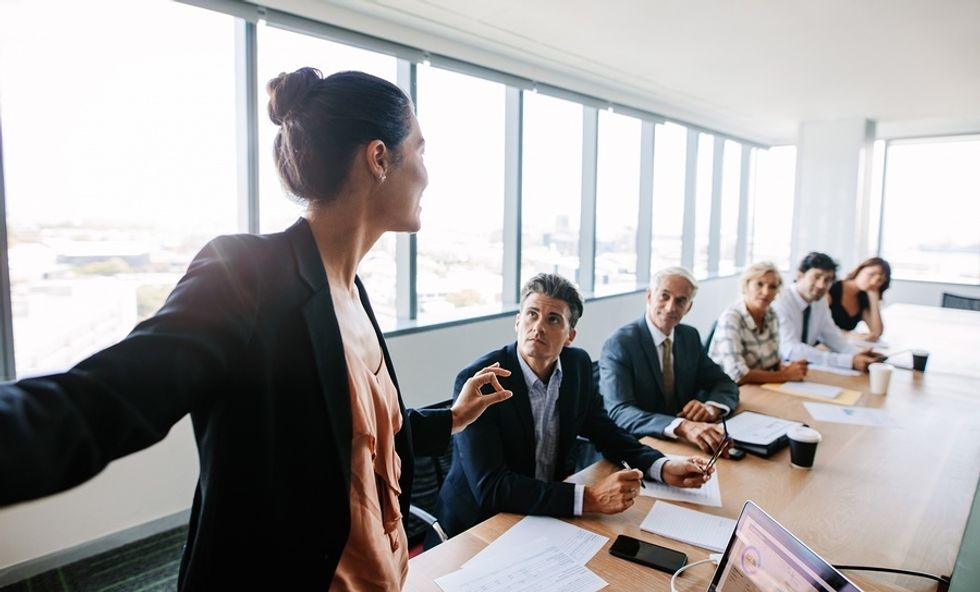 Bigstock
Consumers' Economic Recovery Concerns
The economy has come to a near-complete standstill with rising unemployment. Thirty million people have filed for unemployment claims for the six weeks March 15 - April 25, 2020 alone. Those who still have jobs are concerned about losing their jobs, making upcoming payments, and are most likely to delay large purchases based on a study from Deloitte.com. Forty-six percent of U.S. consumers said they plan to reduce spending in the coming weeks based on a McKinsey.com survey. As consumer expectations change, it will be important for organizations to better align their offerings and activities with consumer interests and values, delivering upon their needs.
Actions You Can Take
Be Careful About Taking Price Increases: Especially during this time of relatively inelastic demand to avoid being seen as profiteering.
Trading Down:Value for the money will become a key driver with consumers switching to cheaper brands, private labels, bulk buying, and/or stockpiling.
Shoppers Seeking Deals:Fewer more efficient promotions that are personalized and targeted to drive frequency and spending.
Cutting Back On Non-Essentials: Two-thirds of U.S. shoppers said they would cut back on high-end luxury goods, one-third would cut back on cosmetics based on a McKinsey.com survey.
Customer-First Approach: As consumer behavior changes (more digital/online engagement, refocus on home occasions, shifting channels, etc.) during this pandemic, it's important to take a customer-first approach to inform strategic and tactical decisions.
Health & Wellness Is A High Consumer Priority
Health and wellness products are top of mind (42.5%), with consumers reporting buying more personal sanitizers (40.15%), medical care items like thermometers (22.75%), and wellness items like vitamins, CBD, and superfoods (21.6%), based on a survey from Yotpo. While everyone is currently trying to remain safe washing their hands, using hand sanitizers, sanitizing their carts & baskets, and wearing masks, post-COVID-19, their desire to remain safe and well will be stronger than ever. This will create opportunities for companies to provide health-boosting measures to make staying healthy effortless for their customers.
Actions You Can Take
Visibility On Product Sourcing & Safety: Consumers are aware of the importance of strict hygiene and food safety and are looking for better visibility and transparency on product sourcing and manufacturing processes.
Contactless Focus: Contactless payments, contactless delivery, curbside pickup, Instacart delivery service, innovative store layout to minimize chances of coronavirus spread, and incentivize customers to shop/order online.
Health & Foods Supporting Wellness And Immunity Are Priority:People are paying more attention to their nutrition and what they eat (supplements, natural ingredients, functional ingredients, clean label products).
Potential Growth In Plant-Based Protein As Safe Meat Alternative: With COVID-19 threatening consumers' trust in meat, the focus may turn to plant-based protein options.
Provide Healthy, Nutritious Easy To Prepare Meal Solutions/Menus: Consumers are spending more time in the kitchen cooking from scratch.
Emphasize Health & Cleanliness In Marketing Message
Consumers Shift To Home-Based Activities
Consumers are expected to spend more time at home post-COVID-19 driven by a desire to save money, persistent safety concerns, and a newfound pleasure in nesting based on McKinsey Experts. Brands need to keep marketing their products and services but must innovate their way through these consumer behavior changes.
Actions You Can Take
Provide Entertainment Products & Services: Live-streaming events, books/materials, games & puzzles, happy hours supplies/events.
Offer At Home Eating Solutions:Home cooking ideas & tutorials, cook-at-home kits, food delivery solutions, catering services.
Promote Hobby Products & Services: Gardening, arts & crafts, DIY, learning something new (i.e., language, skills, etc.), home renovations.
Showcase Fitness Ideas & Solutions: Class tutorials, equipment.
Marketing
Bigstock
How Marketing Will Need To Shift
Marketers need to continue to re-evaluate their 2020 marketing plans and stick to their long-term marketing strategies. As they do, they need to keep in mind that people are fearful about their health, jobs, and safety of their loved ones. It will be important for marketers to keep this in mind as they start to build trust and share their message to consumers.
Actions You Can Take
Transform Into A Purpose-Led Brand: Prioritize building a deep relationship beyond selling, focusing on helping customers as they can act as a powerful champion of the brand. Do not exploit COVID-19 as a commercial opportunity.
Show Empathy:Promote your brand in a way that shows some awareness of the challenges consumers and businesses are facing right now.
Focus On Digital Marketing: Online activity and traffic has significantly increased. Coupled with a reduction in digital ad spend, there are opportunities to expand your reach with PPC, both search and display.
Effective E-Commerce Tactics: Content marketing, PPC ads, email marketing, and social media marketing.
Channels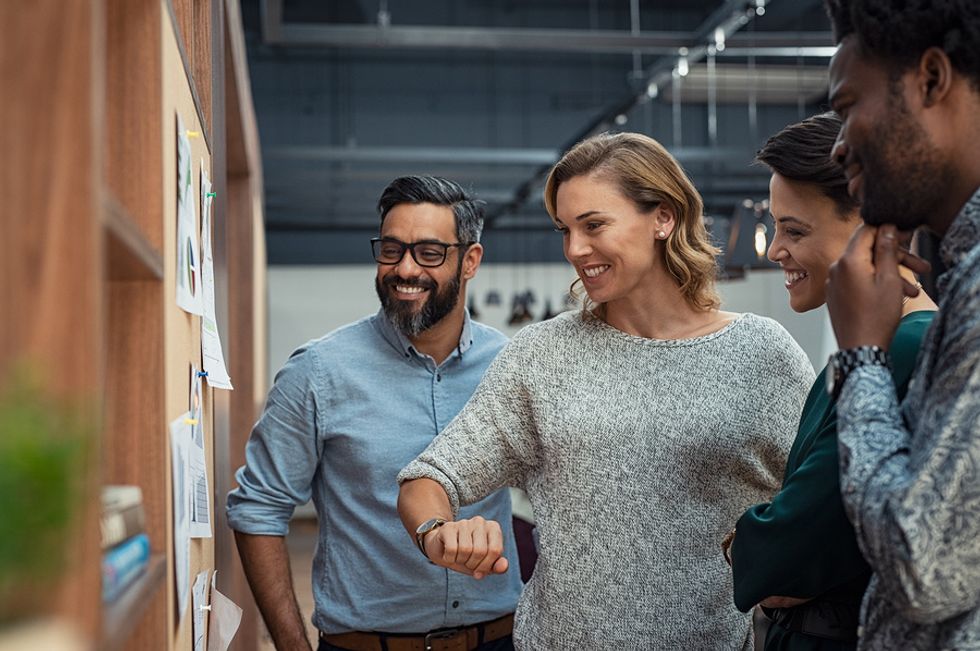 Bigstock
Driving Your Digital Commerce Transformation
Digital commerce has rapidly accelerated as a result of the COVID-19 pandemic, forcing businesses to re-evaluate their channel strategy in the hopes of capturing their fair share of the new digital customer segment.
Actions You Can Take
Alternate Payments: Provide alternate payment options such as Venmo (cash-based transactions) to offering payment plan options (luxury, discretionary type items).
Scaling Customer Support: Beef up product information, self-help resources, chat functionality, social media channel support, and a community of brand advocates.
Prioritize Consumer Digital Experience: Users want a high-quality experience regardless of device, location, browser, or network.
Operational Continuity: Set customer expectations and establish safety stock levels to ensure you can meet commitments. Optimize buy online pick up in-store (BOPIS) and consider scheduled pickups, curbside pickup, and delivery options to reduce exposure risks. Consider purchase limitations for high-demand products.
Be Honest With Fees: Now is the time where customer loyalty is vital. Be honest with all of your fees upfront. Consider removing delivery/shipping costs, as this could make the difference for a repeat customer.
Outline Shipping And Return Policies: Be upfront with your policies. During this time, consider offering extended returns to keep customers coming back and ensure you are keeping them updated on the status of their order.
Right now, today, we all have the opportunity to improve and transform our companies. Use this time to evaluate and make decisions about the various aspects of your business with the goal of becoming stronger, meeting revised financial goals, and more meaningful to your employees, customers, vendors, and shareholders.
​