Blog
3 Tips To Adapt Your Marketing During The Recovery

Bigstock
Back in March, every marketer was scrambling to adapt their strategy to the evolving COVID-19 situation. Campaigns were scrapped, events were canceled, and budgets were slashed. Marketing teams across industries had to make decisions fast to get information out to their customers quickly, while still trying to hit their goals.
---
Future-Proofing Your Marketing Starts With Re-Evaluating Your Personas, Messaging, And Channel Mix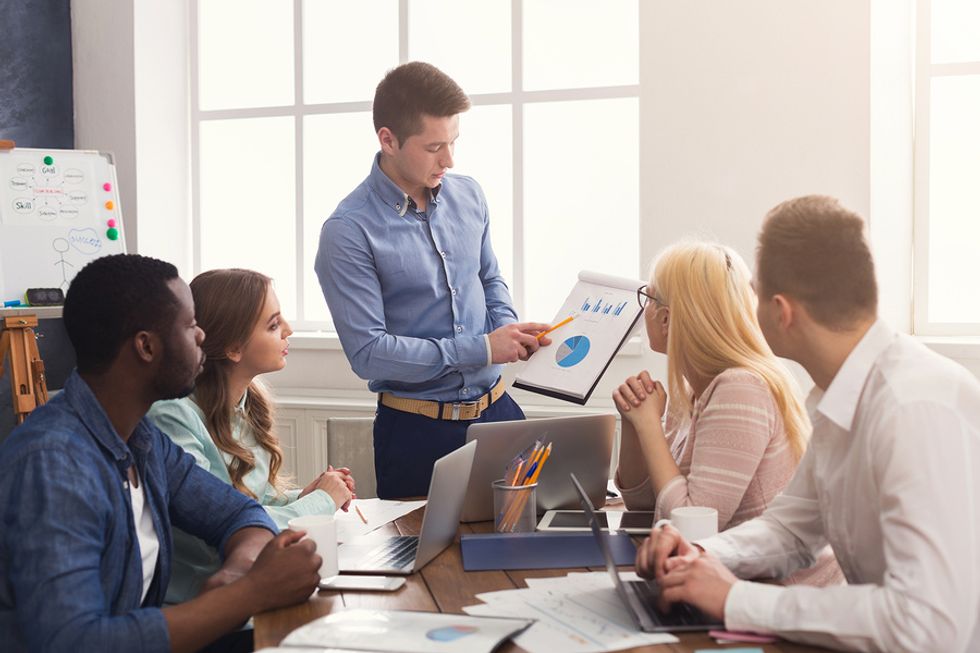 Bigstock
Now, with an eye to the future, marketers are asking how they should adapt their marketing strategies as we head into a recovery. What does marketing look like post-pandemic, and how has consumer behavior changed in the long-term?
Although the answers to these questions are still unknown, there are steps marketers can take to adapt and future-proof their marketing during the recovery.
1. Create Personas That Will Actually Be Effective. Or, Better Yet, Try The Jobs-To-Be-Done Framework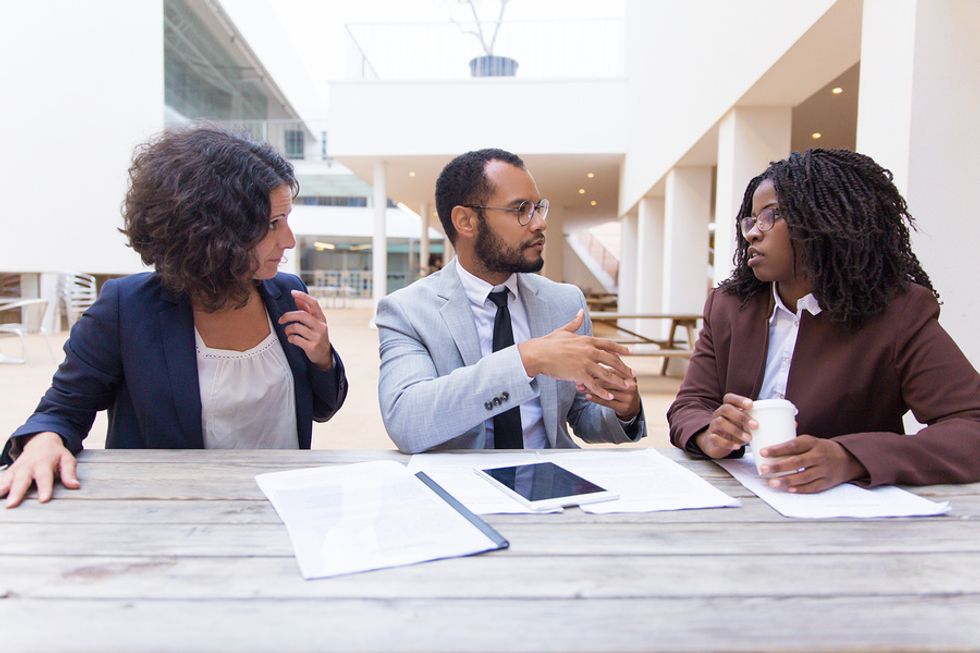 Bigstock
Most marketing teams rely on personas to define their target audience segments. A persona typically is a composite of your ideal customer that captures your customer demographics, behaviors, motivations, and goals.
As we begin to move into a post-pandemic marketing environment, it's important to revisit our personas and identify changes to their behaviors and preferences.
Start by mapping out your pre-pandemic personas. It may seem like an elementary exercise but it's likely something you and your team haven't done in some time. Then, spend some time brainstorming how each of your personas has and/or will change.
Have their roles changed?
Do they have new responsibility areas?
Do they have new daily challenges in their roles?
Have their budgets been cut?
Have their teams changed?
Investing the time to understand the evolution of your personas sets the foundation for your post-pandemic marketing program.
Persona-based marketing is common, but I prefer using the Jobs-to-be-Done framework, because it gets at your users' core motivations more quickly.
I came across the JTBD framework years ago from Intercom. This is how Harvard Business School professor Clayton Christensen explains JTBD: "When we buy a product, we essentially 'hire' it to help us do a job. If it does the job well, the next time we're confronted with the same job, we tend to hire that product again. And if it does a crummy job, we 'fire' it and look for an alternative."
In other words, JTBD looks at situations and motivations, which helps you understand why consumers are or aren't engaging with your product or service. Personas focus on attributes of your buyer, which never really get to the why behind your consumers' behavior.
2. Invest Calories In Re-Invigorating Your Messaging Framework
What are you going to say in your next campaign? What's the message you're going to deliver to your audience? This message will undoubtedly be different than the message that you led with when the pandemic first broke out.
When thinking about your messaging during the recovery, consider the new, unique challenges your audience faces and how your business is uniquely positioned to solve them.
The best way to develop your campaign messaging is with a framework. A framework helps prioritize your key messages into a coherent story. There are a number of different frameworks. My team uses the one above when creating our campaign messaging.
The positioning statement is the overarching theme of the campaign. It's the main message that ties the campaign together.
The message pillars are the key benefits of your brand, product, or solution. Typically, we have 2-4 short pillars.
The value proposition expands on your pillars to sum up in more detail why your audience should care. It captures the benefit of the pillar to the end-user.
The reasons to believe are your proof points. They're your evidence and examples that bring your messaging pillars to life.
3. Both Consumer Behavior & Budgets Have Changed And So Should Your Marketing Channel Mix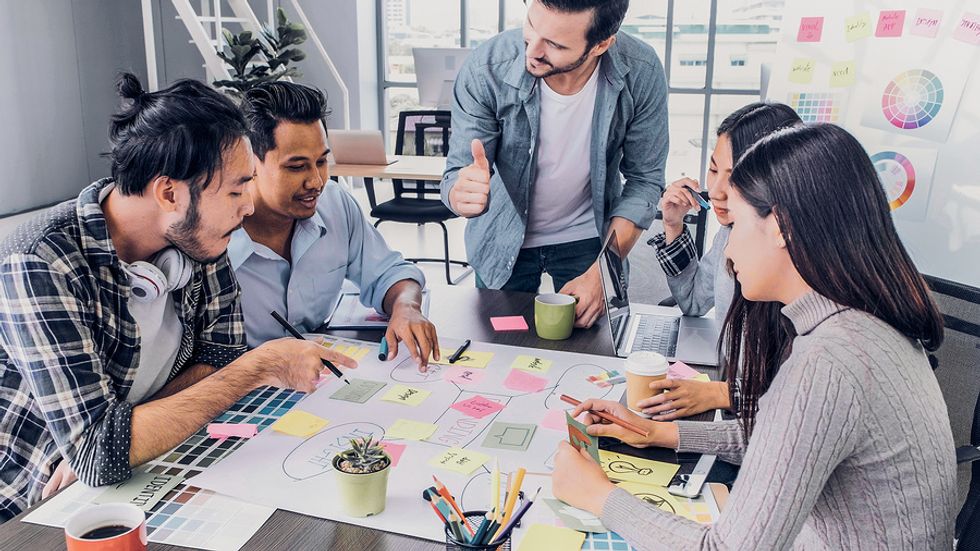 Bigstock
Finally, it's important to take some time to redefine your channel mix. Both consumer behavior and marketing budgets have changed, impacting the efficacy and viability of certain channels. Here are a few steps to consider when optimizing your digital marketing channel mix.
First, reconsider the goal of your campaign. Are you trying to drive brand awareness, lead generation or customer retention? Each goal will have a set of channels better suited to it.
Your channel mix will also be influenced by your budget and resources. As marketers, we all know certain channels take a bigger investment than others. A limited budget may restrict the channels that are available to you. You also may have in-house or agency resources already available for specific channels, whereas other channels may not have the manpower to execute on their strategies.
Additionally, you'll want to revisit your audience's channel preferences and behavior. It's important to consider which channels your audience is avoiding—like in-person events. Ask yourself, where is my audience spending time online? Perhaps they're in their Gmail and on their mobile more than usual. Once you have considered these factors, you'll see which channels are worth investing in and which should be put on the back burner.
Prepare Your Marketing For Post-Pandemic By Investing The Time And Resources To Redefine Your Personas, Messaging, And Channel Mix
Strategic planning is difficult, especially with so many future unknowns. However, going back to basics and rebuilding your marketing campaigns fresh will set you up for success as we return to normalcy.
Listen To The Podcast Episode...
Looking for a job? We can help! Join our career growth club today and get access to one-on-one career coaching, resume and cover letter reviews, online tutorials, and unlimited networking opportunities—all in your back pocket!
If you want FREE career advice in your inbox, subscribe to our newsletter The Daily Dose!