Community
Do We Need To Engage Customers In Real Time? Well, Yes, You Do!

iStock
Today, many firms seek to engage customers in an omnichannel way, specifically in digital channels such as mobile. Unfortunately, many customer engagements and journeys are powered by yesterday's technology. A customer may want to transact with a firm (purchase, servicing, etc.), but the firm's response is delayed or lagging. Here's an example:
---
Recently, I went to buy a ticket on a major railway using their cobranded credit card. In their shopping cart, I selected their cobranded card from the drop-down menu to make the purchase. The site requested a one-time passcode (OTP), which I received on my phone. Upon entering the OTP, I was informed the card was declined. After several additional declines, I tried calling the credit card company but was put on hold. Rather than wait, I used a card from another bank. After entering this other card, I still got a decline message. Still, I instantly get a message on my phone: "We see that your card was declined on this railway, but it looks like you've purchased there before with us...would you like to approve this transaction by simply typing Y for yes?" I typed yes and resubmitted the purchase on the site. The transaction was approved.
What was a terrible, lagged customer experience with one bank was an instant win and a great experience with another. Why? Because the bank that approved the transaction had mastered deploying customer experience or customer decision engines. This is an excellent example of the value a customer decision engine brings when using machine learning models. (Note: I subsequently canceled the first card I used and will make my future purchases on the second card!)
Let's dig into this example a bit: what are the underlying technologies that differentiate my experience with Card #2 from Card #1? I will leave the CX, design, and customer journey discussion for other posts. Let's focus on the technology so we can clearly understand this space in which many tools and software are at play, not to mention skill sets. The example above required the ingestion of several different data types, including digital data from channels like the mobile app and real-time transaction and fraud detection. The platforms involved in this interaction are discussed in detail below. All this data came from a customer data platform and was decisioned by a customer decisioning engine.
The tech category that powered the example above is marketing automation or MarTech: some experts consider the overarching category to be customer relationship management (CRM) which is broader still (it includes sales and lead management). Obviously, with the strong linkage between sales and marketing, it's natural that there is a convergence in the tool kit. Under marketing automation, there are various tools (many of which are cloud-based), and there are many Software as a Service (SaaS) companies to be leveraged, each with different strengths based on the needs/size of your firm. For this article, I will assume the readers are with Fortune 1000 companies, and I will only cover the top solutions in the space but freely acknowledge many others may better suit your scale and budget. Gartner and Forrester Research are good sources of information on this topic.
So, breaking it down:
All of the following fall under the umbrella category of enterprise marketing software suites or EMSS. The entire landscape can be very confusing as it is sometimes unclear which terms include all the sub-components. In this post, I will only focus on customer data platforms (CDPs) and customer decision engines (CDEs*) that fall under EMSS solutions, as many other parts of the solutions ecosystem, including data analytics, data science, and AI.
* CDEs may sometimes be called CEEs (customer engagement engines). I prefer the term decisioning engine as we use tech and data science to decide who to engage, where, and why. Also, under CDEs or CEEs, you will hear the term customer decision hub (CDH), which is part of the CEE and requires very modern tech such as Kafka and Cassandra, the two powerhouses of real-time interaction management systems.
CDEs are also referred to as RTIM (real-time interaction management). Firms that provide RTIM (decision engines) are Pegasystems, SAS, and Teradata. Overall, at this time, Pegasystems is the one to watch in the space and the one I have often seen in action. See some excellent case studies from the Commonwealth Bank of Australia (my former employer) on the Pegasystems website.
The focus of this post will be on how digital marketing tools must integrate well with customer decision engines. *
CRM solutions can be categorized in a variety of ways. CRM ecosystems like Salesforce have their roots in know-the-customer, sales management, and targeted lead generation but have expanded their remit to include marketing automation and analytics. Salesforce has been doubling down on data analytics and AI with its acquisition of Tableau, its expanded partnership with Snowflake, its previous acquisitions of Exact Target/Pardot, and more. Salesforce has also expanded into other areas of running a business, including fulfillment, servicing, and production, including offering customized data models for industry verticals.
Marketing automation solutions such as Adobe Enterprise Marketing, Google 360, HCL, and others tend to focus on omnichannel and digital marketing enablement. CRM linkage is achieved via APIs. These solutions may include a CDP and a CDE. Which one is 'best'? That depends on your organization's needs—you might choose Google 360 if your ecosystem is currently using Google Analytics, thus offering you seamless integration.
All these tools are used to ingest data, create profiles, decision or select customers, orchestrate conversations, send interactions (offers or messages) to channels, and then measure the result. Marketing automation and CRM solutions all rely on some type of data model that is most likely stored in the cloud.
Alphabet Soup… CDPs, CDEs, and DMPs
So, what are these acronyms, and what do they do? What is their value?
Customer Data Platforms (CDPs)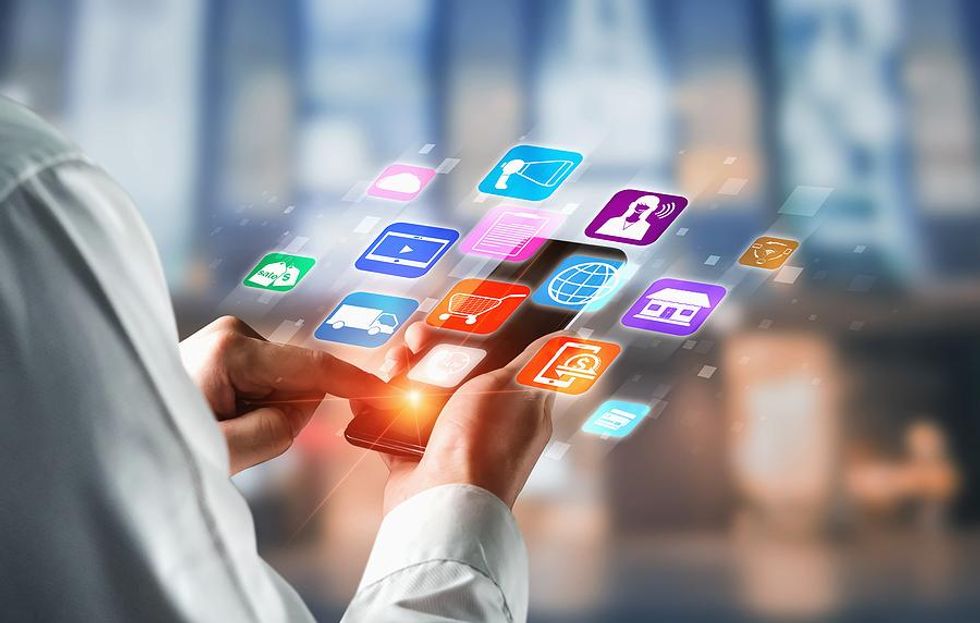 Bigstock
CDPs allow organizations to ingest, combine, and unify customer data from multiple disparate data sources to be activated for use in omnichannel marketing campaigns .
It is worth noting that CDPs are also leveraged to provide access to 2nd party data marketplaces where these exist and facilitate the management and direct data interchange with partners. In an age of open banking and API strategy, this is a crucial competitive advantage provided by CDPs.
CDPs help make sense of today's fragmented customer experience. They help the firm build a customer data spine or 360 view so that you can market your products and services. CDP connects your data to your organization's tools and teams.
It facilitates data collection, governance, data processing/consolidation, profile creation, and activation. You can think of CDP as a marketing database 2.0 or 3.0.
The CDP industry is very fragmented. Suppose you have many touchpoints; it's imperative to have a CDP to tie together both offline and online data. CDPs are primarily for but not only for marketing. CDPs are used for servicing, ad spending, analytics, and risk.
CDPs are different than other technologies as they deliver many more events and activities. CDPs help firms ensure privacy and compliance.
CDPs are now in the mainstream. Forrester and Gartner point out that there are different types of CDPs: some are more focused on data management, some on orchestration, some on automation, and others on measurement. (See Forrester Now Tech: CDPs, Q1 2022 by Joe Stanhope.)
Here are some examples of how CDPs are used:
Data aggregation: Through ingestion capabilities, CDPs link data across the enterprise to create profiles which can then be activated in conversations.
CDPs link to CRM and EMSS that enable channel send capabilities.
360° view of the customer: Identity resolution/graphs and tag management are part of a CDP, allowing you to resolve who people are and connect to their data across the enterprise. They create the customer profile and can then be the one source of customer truth.
Customer Decision Engines (CDEs) Or RTIM (Real-Time Interaction Management) Platforms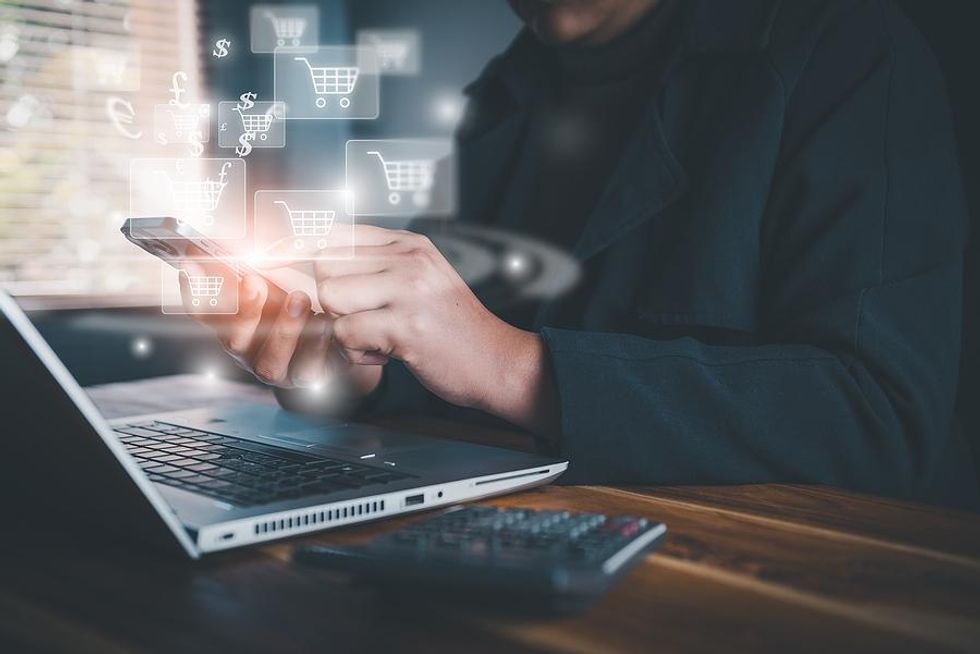 Bigstock
Some firms, such as Pegasystems, refer to these platforms as the customer decision hub (CDH). Decision engines use machine learning to drive next best actions (NBAs) using real-time data via Kafka (event streaming data) and Cassandra, the data spine, to serve up learnings from Kafka.
Cassandra provides the core database operations for Pega's decision hub by providing fast access to the data essential in making next-best-action real-time or batch decisions.
CDEs help firms use predictive analytics and ML to select customers for conversations ("the who") and can help decide which channels customers prefer to engage ("the where").
The CDE then sends (through APIs) the customer to be included in conversations.
CRM or marketing automation solutions serve the content in the channels integrated within the ecosystem. ("what message" or "what offer"). As part of this workflow, the decision for "the who" and "the where" is made in milliseconds within the CDE, allowing real-time relevant engagement with the customer.
If you set up a baseline for CDEs, the firm should expect double-digit incremental lifts, and I would say 1.5 or 2x returns at a minimum. See Pega's website for other KPIs and impacts.
Discussions of DMPs ( data management platforms ) appear to be fading as they focus more on digital advertising. Some many other cloud-based data warehouses and repositories are more common. The reasons for the demise of the DMP are that they are:
not PII capable
development roadmaps/investment drying up
often reliant on 3rd-party cookies
limited or no data governance
Let me know if you agree with these statements.
Skill sets required to make a CDE a reality:
Data Engineering
Digital Marketing
Product Management
Data Architects
Database Marketers
Managers and Consultants
Legal Representation
PMs and Agile Experts
While these core skills are required for development, engagement, support, and, most critically, buy-in from senior organization leaders are necessary for driving value from these platforms (more on this in future posts).
Like any technology endeavor, it is essential to conduct a blueprint that includes a current state/gaps assessment and a future state that seeks to define what use cases you are trying to drive. For example, you may not need real-time interactions for certain service events if it is just a reminder message. However, suppose it is following digital interaction on a website or in-app where the customer or prospect is signaling buying intent. In that case, you need to send a message in real time to qualify the lead and close the sale quickly. This is all about understanding the context of customer engagement and what their moment of need is.
Also, it is vital to consider the prioritization of messages and how you will prioritize messages. Will you use KPIs to prioritize high ROI messages, such as marketing offers ahead of servicing messages? The blueprint should help you think about a contact strategy and how your business partners think about success.
In summary, real-time interaction management systems (RTIM) are integral to managing the customer experience in a digital age. These systems power next best action or the next best experience. If your firm is still using batch-and-blast style systems or conducting conversations without real-time modern architecture capabilities, then you have, at this point, fallen behind the curve. Customers demand more from firms and expect to be engaged in the context or situation that the customers want to be engaged in, not the channel or context the firms want to engage them in. What are some signs you are still doing it the old way? You are using discrete criteria, or only business rules and not decision engines to determine which engagements to have, or you are using terminology and capabilities like offer pallets that are a relic of the past. Customers expect more.
I look forward to hearing about your experience using real-time interaction management systems and decisioning engines.