6 Reasons You Should Try A Career In Real Estate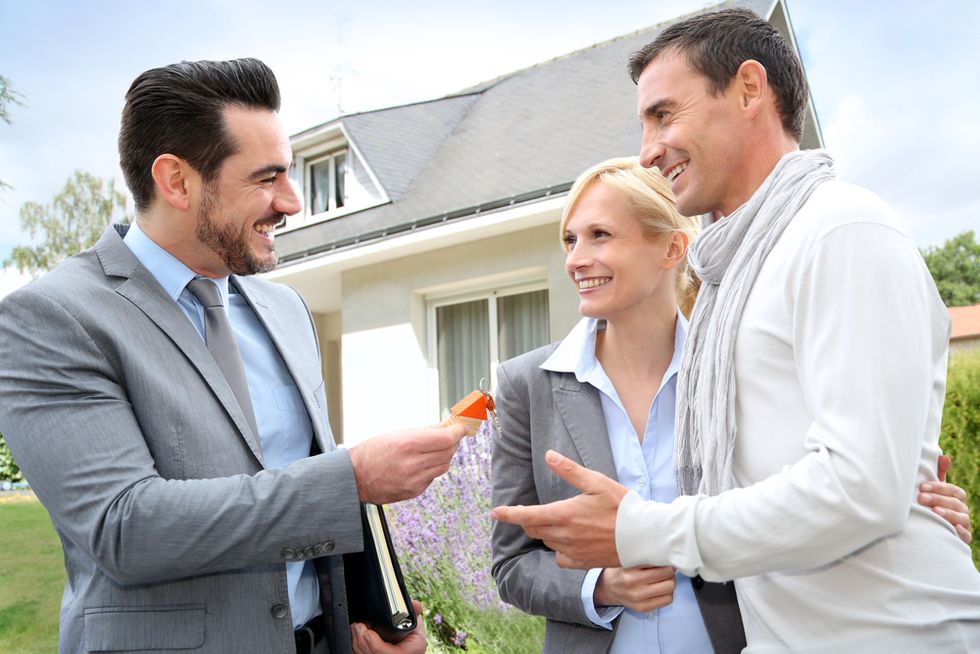 Making a career change is a big decision, and it's not one that should be taken lightly. However, in an economy that's constantly going up and down, some career paths may not be as viable as they used to be, making change a necessity. Whether you're considering going in a completely new direction, or just using your skill set in a slightly different manner, it's wise to research your options before jumping headfirst into something you haven't done before. A career in real estate is beneficial for multiple reasons. From the ability to gain commission to developing your own flexible schedule, it's possible to be very successful in this field. However, it's not for everybody, so read on to discover if pursuing a career in the housing market might be for you.
---
The Benefits Of A Career In Real Estate
Here are some of the benefits:
1. Relatively Easy Entry
Getting into the real estate business isn't a breeze, but getting the schooling you need through a degree program and passing the necessary tests isn't as arduous as going to law school. It takes a certain type of person to be good at selling real estate, but if you're a quick learner and are willing to learn different techniques, accomplishing the requirements needed shouldn't be difficult.
2. You Can Work While You Learn
Many people interested in switching to a career in real estate have jobs or businesses already – they're just looking for a way to earn more money. Getting your education in real estate and going through the licensing process, at the same time you're working your current job, is likely something you'll be able to accomplish relatively easy. For many people, that's essential, especially if you have children or a high mortgage that needs to be paid on a regular basis. You also won't have to spend a fortune in order to get your education and license to sell real estate.
3. Flexibility Matters
If you have children or a crazy schedule, real estate may be perfect for you, as long as you can find the hours to devote to your work somewhere. The real estate market has a tendency to be relatively flexible, and you can set your own schedule, whether you work for a larger firm or for yourself. Whether your child has soccer practice, or you're headed to the doctor, scheduling appointments with clients and setting up house viewings are easily worked around a hectic day. You'll also be able to take time off whenever you choose, as long as you're pulling your weight financially.
4. There's No Cap On Earnings
If you work for yourself, as many agents do, or you're employed by a larger company, you'll typically be treated like an independent contractor. While that does mean no paycheck when you're not selling, it also means that there isn't a cap on how much you can earn in a single year. Success doesn't happen overnight, but If you put in the hours and learn how to be successful in the real estate business, it's possible to earn more than you ever expected. The promise of 'unlimited earnings' for real estate agents often gives them the drive they need to sell, even in a sinking economy.
5. Growth Can Be Exponential
If you succeed in the real estate business, you can grow your company to almost any size you choose. Few business owners have the ability to do that. This is one major reason that people who work in real estate often start out working for firms before going out on their own. With a little bit of financial success, it's considerably easier to start building your own company – especially when you have a client base that wants to work with you. Whether you choose to stick to a single-person operation or take on other agents is really up to you, once your business is going well.
6. The Real Estate Market Never Dies
Even when the real estate market is way down, it's not a market that ceases to exist. You may not sell as many homes as you did in an up market, but that doesn't mean you'll stop selling homes altogether. Even in a bad economy, real estate agents have the tools needed to sell homes to qualified buyers. In many other businesses, this unfortunately isn't the case, and employees suffer greatly from a poor economy. Often, people shy away from the thought of going into real estate if they've never had any experience in sales or serving customers. However, don't let this deter you. Real estate is a practical decision when it becomes clear that you need a career change. It's not something you can fall into overnight, but unlike many professions, the barrier to entry is low, and potential for growth is high. You'll need to put in the work when you first start out, but in a real estate market that's actually growing, now might be just the time to make the switch.
Enjoy this article? You've got time for another! Check out these related articles:
Photo Credit: Shutterstock