Music
Rebranding In The Music World: How Artists Transform Their Image For Impact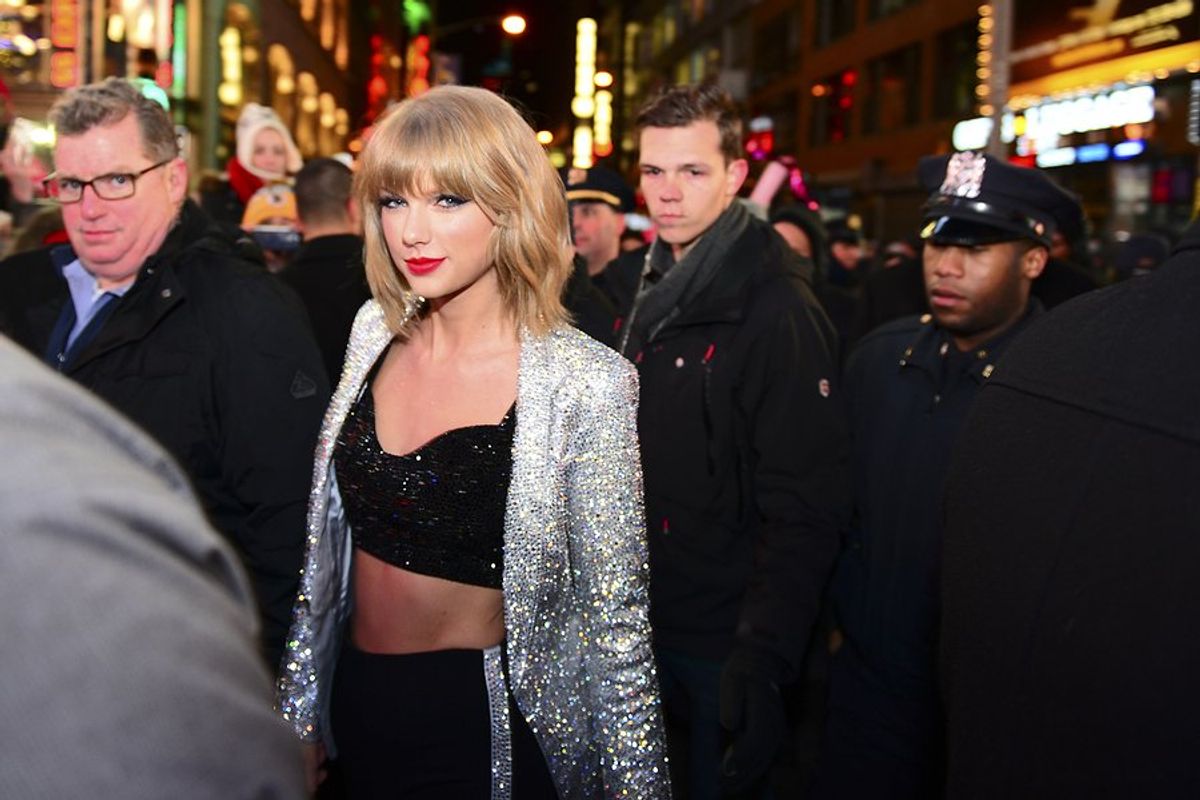 Image from Bigstock
Success in the music business has never been an easy journey or an overnight success story for anyone. Establishing a cohesive brand story is critical for distribution, label shopping, press outlet attention, and more. For artists looking to make a new profound impact and leverage fanbase activity, consider rebranding an essential tool to remain relevant and adapt to the dynamic trends in the music industry.
---
Rebranding provides an opportunity to refresh your image, connect with new audiences, showcase artistic growth, and share new stories and experiences. Ultimately, rebranding can revitalize an artist's career, open doors to new opportunities, and reignite interest from fans and industry stakeholders. Let's start our conversation with a quick recap on branding.
What Is Branding?
Branding involves taking deliberate actions to build a brand and shape how your audience perceives you. The goal is to ensure your audience views you the way you intended.
For music artists, their brand is the cornerstone of their success. It determines lucrative collaborations, event invitations, social media followers, and favorable public opinion shaping their career trajectory. A well-defined brand strategy is pivotal in attracting the right audience, driving awareness and recognition, and, ultimately, paving the way for a thriving career.
What Is Rebranding?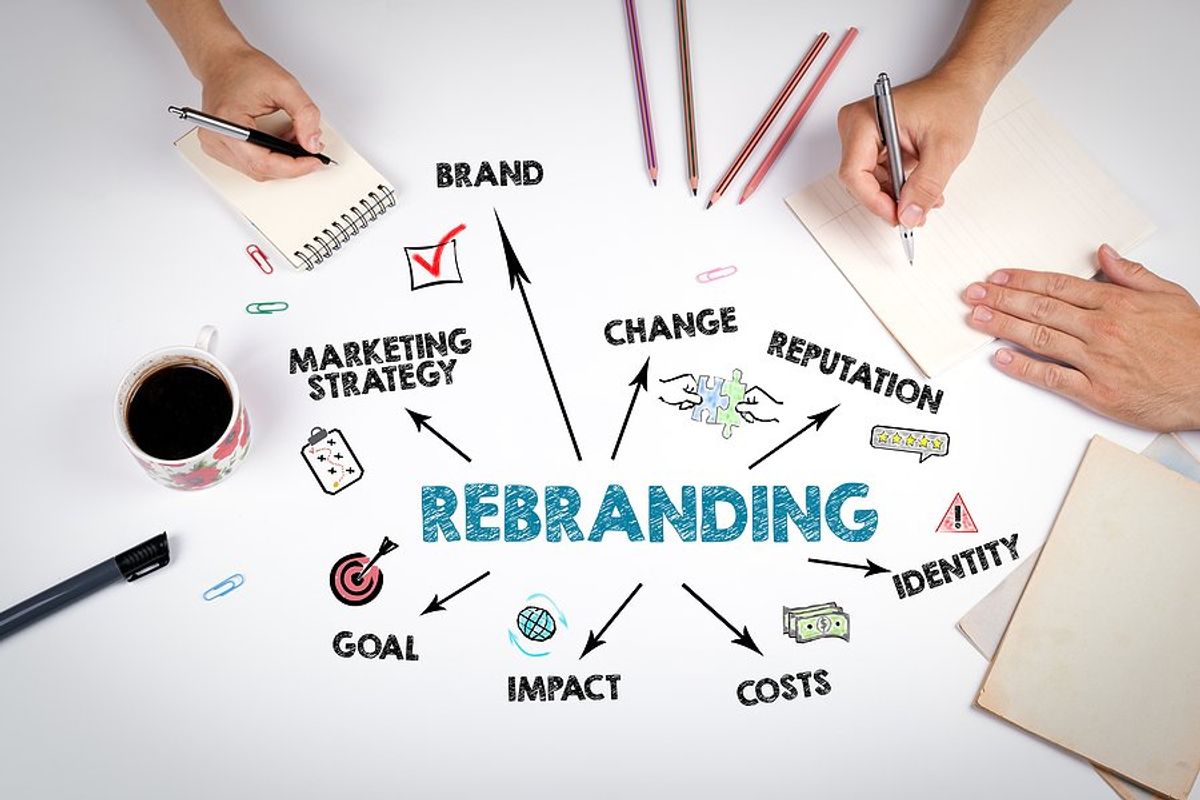 ​Image from Bigstock
Artists must continuously evolve to remain relevant and advance their careers. The key to achieving this is through rebranding.
Rebranding is a strategic process of altering a brand's identity, image, or message to align with evolving goals, target audience, or market positioning.
For artists, considering rebranding is essential to stay relevant and adapt to the dynamic trends in the music industry. This strategic process offers a valuable opportunity to rejuvenate their image, establish connections with new audiences, and exhibit artistic growth. This can include changing their messaging, incorporating new fashion images, releasing new music, updating content, exploring new storylines, engaging in collaborations, being featured in other artists' work, experimenting with different hairstyles, and more. Embracing this transformation enables artists to effectively communicate their evolution and resonate with a broader, more engaged audience, positioning themselves for continued success in an ever-changing industry.
As the music industry continues to evolve, artists who embrace rebranding as a means of adaptation will be better positioned to thrive in the competitive landscape. It allows them to keep their artistic journey fresh and exciting, appealing to both long-time fans and newcomers alike. Rebranding represents an artist's commitment to growth, relevance, and longevity in an ever-changing creative landscape. By carefully evaluating their artistic direction and brand identity, artists can decide whether rebranding is the right step to propel their music career forward.
A Winning Rebranding Strategy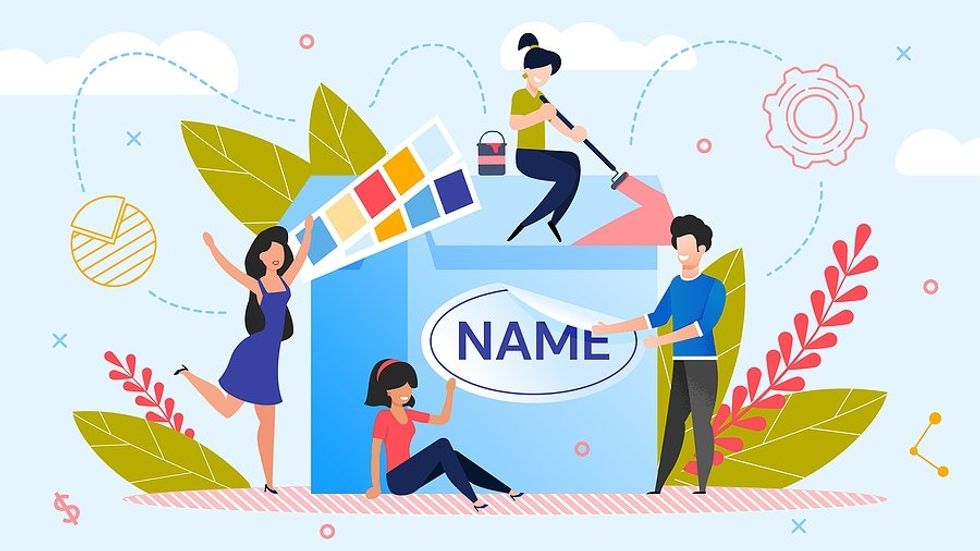 Image from Bigstock
A successful rebrand strategy should include the following key elements:
Clear Objectives: Define the goals and outcomes you want to achieve through rebranding efforts.
Market Research: Conduct research to understand your target audience, competitors, and industry trends.
Brand Identity: Develop a compelling and cohesive brand identity, including a new logo, color palette, and visual elements.
Messaging: Craft a strong brand message that resonates with your audience and reflects your unique value proposition.
Consistency: Ensure consistency in brand communication across all touchpoints, including website, social media, and marketing materials.
Internal Alignment: Get buy-in and support from internal stakeholders, ensuring everyone is aligned with the new brand direction.
Rollout Plan: Develop a well-structured rollout plan to launch the rebranding smoothly across all platforms.
Customer Engagement: Involve your audience in rebranding through surveys, feedback, and interactive campaigns.
Building a Community: Focus on creating and nurturing a community around your brand to foster deeper connections with your audience and promote loyalty.
Public Relations: Leverage media and PR strategies to create buzz and generate positive coverage for rebranding.
Monitoring and Evaluation: Continuously monitor the performance of the rebrand and assess its impact on key metrics.
By incorporating these elements into the rebranding strategy, you can set yourself up for success and ensure a seamless transition to your new brand identity.
Miley Cyrus's Bold Rebranding Success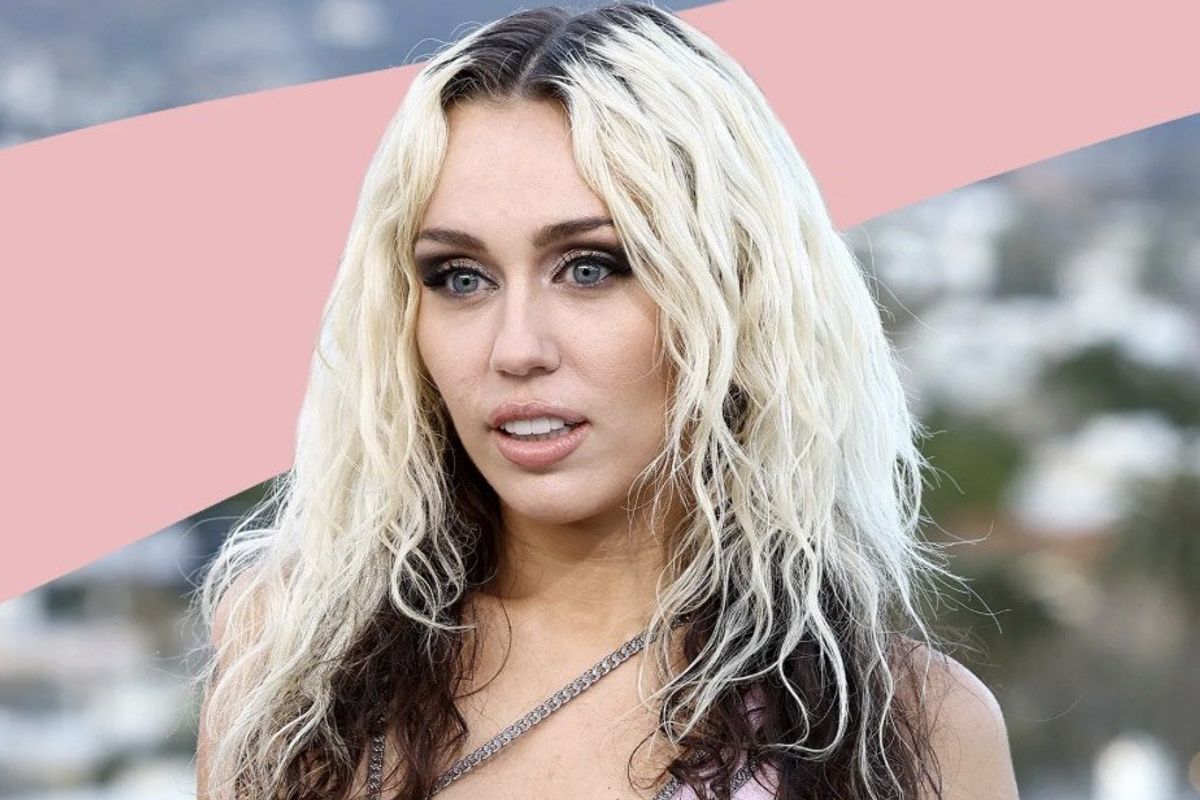 Photo Credit: Yahoo
Miley Cyrus's rebranding success story is a shining example of a transformative artistic evolution. Known initially for her wholesome Disney image, she strategically embraced a bold and edgy persona, shedding her previous image to redefine her brand. With her album Bangerz and provocative performances, Miley fearlessly broke away from her previous teen idol image, grabbing headlines and sparking public discussions. Despite initial controversies, her authenticity and fearlessness resonated with a new audience, expanding her fanbase and reinvigorating her career.
In 2023, she took another daring leap, releasing her new album Endless Summer Vacation while pivoting once more, embracing an Old Hollywood glamour look with platinum hair, beachy waves, and red lips. Miley's evolving rebranding of herself has showcased the power of embracing change, unapologetically expressing oneself, and taking creative risks, solidifying her position as a boundary-pushing artist in the music industry.
As part of her rebranding strategy, Miley Cyrus has undertaken several key actions to successfully transition from her wholesome Disney image to a more edgy and provocative persona:
Image Makeover: Miley underwent a dramatic transformation, shedding her clean-cut, girl-next-door image for a daring, bold, and rebellious look. With her recent album Endless Summer Vacation, she took another daring leap, embracing an Old Hollywood glamour style exuding sophistication and elegance with platinum hair, beachy waves, and red lips.
Music Direction: Alongside her image transformation, Miley shifted her musical direction, moving away from a pop-oriented sound to a more edgy and mature vibe. Her album Bangerz showcased her emotional depth and candid storytelling about past relationships, while in Endless Summer Vacation she sings about self-love and courage, reflecting her evolving artistic growth.
Provocative Performances: Miley's performances became the centerpiece of her rebranding strategy during Bangerz, delivering memorable and controversial shows that garnered widespread media attention and ignited public conversations. Today, with Endless Summer Vacation, she continues to distribute thought-provoking and authentic videos that align with her artistic vision, captivating audiences with her newfound Old Hollywood charm.
Embracing Authenticity: Throughout her rebranding journey, Miley prioritized authenticity and fearlessness, openly expressing herself and her creative vision. With each album, she has fearlessly challenged societal norms and expectations, forging a path that remains uniquely her own.
Engaging with New Audiences: Miley's rebranding efforts aimed to connect with a broader and more mature audience, attracting new followers who resonated with her evolving persona and musical style. Her recent transformation to an Old Hollywood glamour look further expands her appeal and audience reach.
Media Engagement: To generate buzz around her rebranding, Miley strategically engaged with media during Bangerz. She gave interviews and utilized social media platforms to communicate her new image and creative direction directly to her audience. With Endless Summer Vacation, her media engagement continues to highlight her bold and glamorous transformation.
Miley Cyrus's ability to successfully navigate two distinct rebranding journeys from the edgy and provocative to the timeless and sophisticated demonstrates her versatility as an artist and her commitment to embracing change to remain relevant in the music industry. Her recent rebranding to an Old Hollywood glamour look with Endless Summer Vacation further solidifies her position as a boundary-pushing artist, captivating the world with her artistic evolution.
Taylor Swift's Fearless Rebranding Reinvention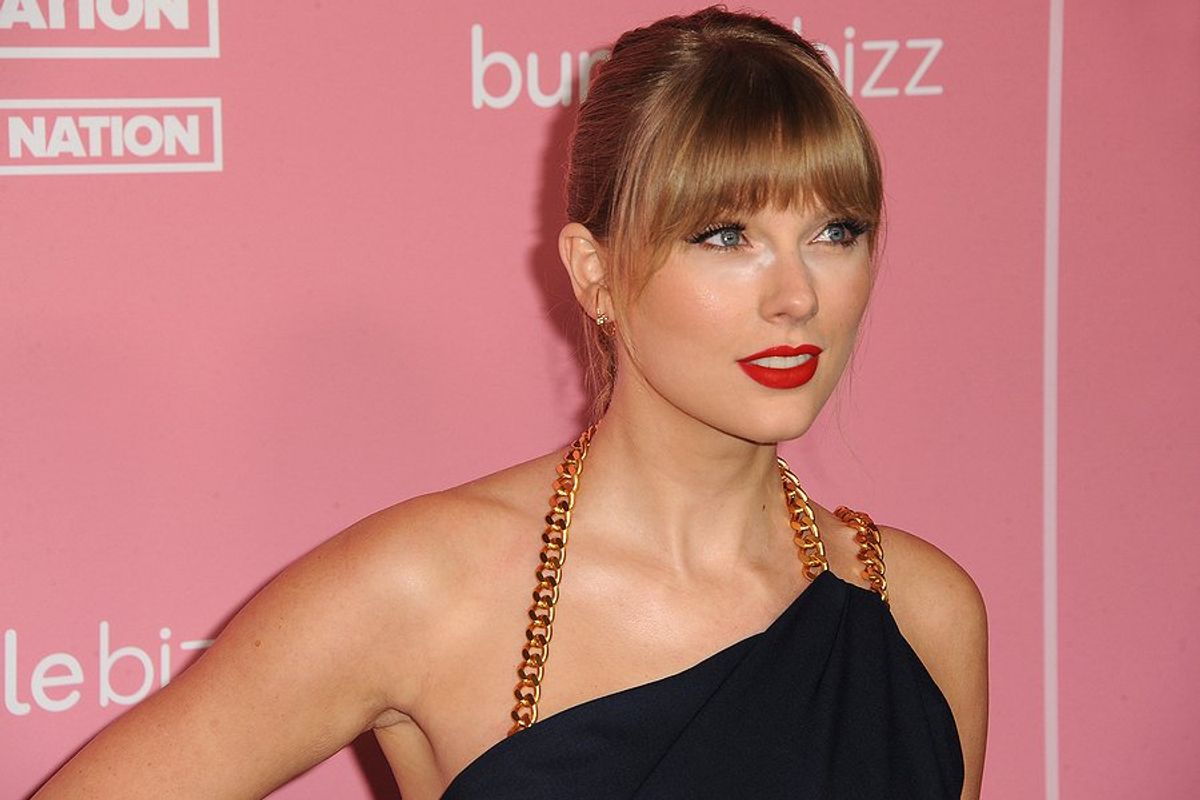 Image from Bigstock
Taylor Swift's rebranding success story exemplifies a masterful transformation from country sweetheart to global pop superstar. Starting her career as a country singer-songwriter, Taylor strategically pivoted her music style, image, and brand identity to appeal to a broader and more diverse audience. With her album 1989, she fully embraced the pop genre departing from her country roots. This bold move paid off as 1989 became a massive commercial success, earning critical acclaim, selling 1.287 million copies in the U.S. in its first week, and is the most awarded pop album by any artist in history with 158 awards (Grammy Awards, BBMAs, AMAs, VMAs, Emmy, and more).
Taylor's rebranding showcased her versatility as an artist, allowing her to break from previous stereotypes and connect with fans worldwide by continuously reinventing herself and fearlessly exploring new musical horizons. Taylor Swift established herself as a force to be reckoned with in the music industry, solidifying her position as one of the most influential artists of her generation. Today, she continues to captivate audiences, taking them on a journey as she fearlessly evolves and stays true to her roots.
Taylor Swift undertook several strategic actions to rebrand herself successfully:
Shift in Music Genre: Taylor shifted from country music to pop, departing from her country roots.
Visual Transformation: Taylor adopted a more sophisticated and stylish image, reflecting her evolution as an artist. Her fashion choices and iconic red lipstick became synonymous with her new pop persona.
Embracing Independence: Taylor embraced her independence and artistic autonomy, making bold decisions and taking creative control over her music and image.
Public Persona: Taylor cultivated a more relatable and down-to-earth public persona, engaging with fans through social media and candid interviews. She allowed fans to see a more authentic and vulnerable side of her.
Narrative Shift: Taylor's songwriting shifted towards more mature themes and storytelling, exploring love, heartbreak, and personal growth.
Engagement with Fans: Taylor actively engaged with her fans, creating a loyal and dedicated fanbase that played a crucial role in the success of her rebranding.
Global Appeal: Taylor focused on expanding her global appeal, collaborating with international artists, and embarking on successful worldwide tours.
Timing & Patience To Accomplish Your Rebrand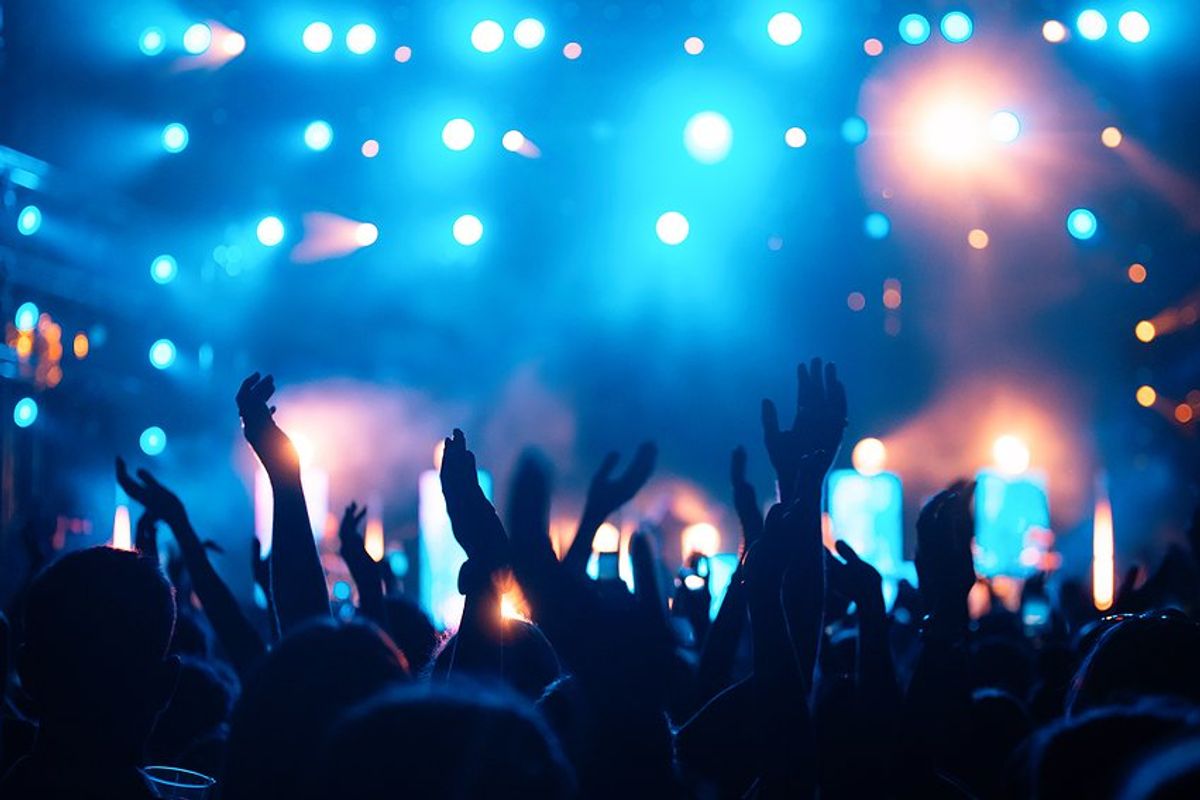 Image from Bigstock
Rebranding can provide a deep well of opportunities for music artists, yet patience is key while transitioning your brand. Before launching your new brand, ensure streaming platforms have been notified months before your releases. Don't get discouraged as rebranding, especially on platforms like Spotify, Apple Music, and Amazon Music, can take up to two to three weeks before updates on artist brands are completed.
If changing your name, you can expect delays from the platform updates. However, the most important factor here is to run a copyright search by an attorney to secure your new name and register it so that your name cannot be challenged for ownership.
While going through the digital asset change process, stay quiet. Try to refrain from brand deals, posting on social media, etc. Essentially, you are striving for a complete rollover and new launch of the new you! This can take time as each music company updates your information, especially on social media platforms, where finding your correct stakeholder can be daunting. Try emailing or messaging account managers from Instagram, Twitter, Threads, Facebook, TikTok, etc. separately, informing them of your rebrand, supplying them with new digital assets, and requesting a rush update!
With the constantly changing landscape in the music industry, rebranding is an effective way to boost your results as a music artist for increased music sales, reconnect with your fans by providing new ideas and style to your already successful projects, and present new concepts for relevance in the space by curating new artist branding. A rebrand can also market you to labels, publishers, booking agents, and more.
As we define AI in music, a consistent and effective brand presence will be critical for artist success as a differentiator and disruptor in the music business. By having a story that you can continually create and tell, in a consistent high-quality way, the better your chances are to ultimately attract teams, producers, and executives to your projects.
Kathryn Marshburn has spent 12+ years in the music and gaming industries guiding teams on identifying targeted goals with an agile approach resulting in driving revenue and reducing risk.
For a step-by-step guide on how to develop a brand strategy, check out How to Develop a Brand Strategy by Lisa Perry. For more brand marketing insights, follow Lisa Perry.
This article was written by Kathryn Marshburn and Lisa Perry.