5 Ways To Maintain A Safe Workplace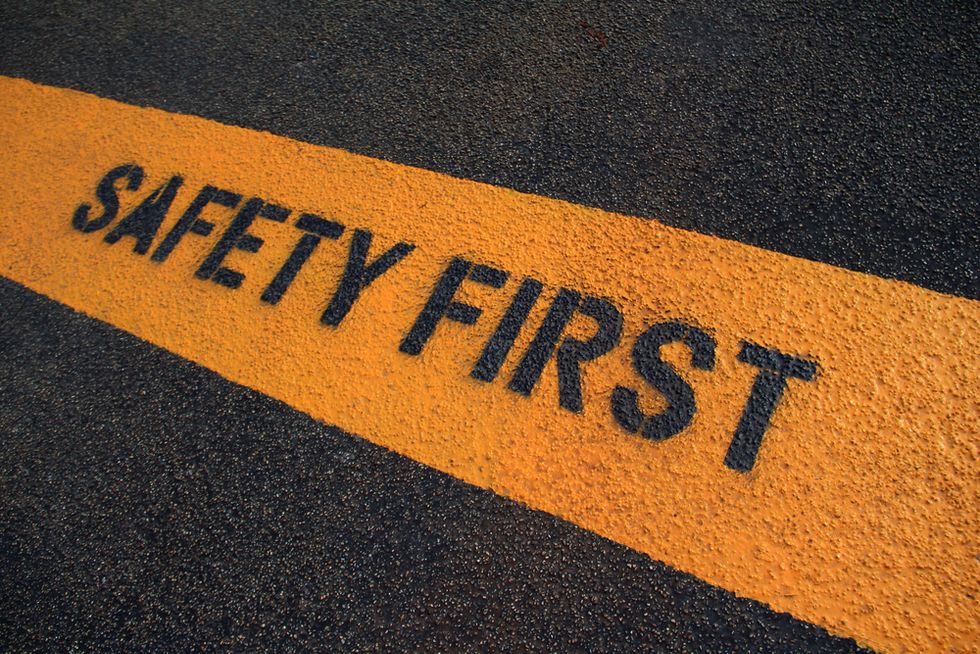 Workplaces and warehouses can be dangerous places, so it is important that your employer allows you to work quickly efficiently and safely. Small workplaces such as garages and small warehouses can often be poorly ventilated, freezing cold in the winter, and ultimately unsafe. Related:How To Deal With Conflict In The Workplace Here are five ways to maintain a safe workplace:
---
1. Organize Your Space
Often workplaces can become cluttered, especially during particularly busy periods. Not only can this lead to serious injury, but can lose you valuable working time that you waste dodging or working around bulky items. It is worth utilizing some shelving for items that are frequently used, and find designated areas for items that are less frequently used (a place where they can be stored for long periods of time without being in your way).
2. Clear Out Clutter
When organizing your space it is worth identifying any redundant items. For example an item may have been replaced, but instead of throwing the old version out it has just been stored out of the way. It is worth identifying such items and discard them wherever appropriate. If the items are manageable then they can be taken to the skip, however, if you have a large quantity, or some very bulky items it can be worth contacting a a professional clearance company. Most clearance companies specialize in the removal of large scale or bulky items both from homes and workplaces, and will often consider any item for removal regardless of size.
3. Adapt To Changing Seasons
At the height of summer or winter small workplaces can be a burden to work in. Obviously suitable clothing should be worn, but professional standard space warmers and air conditioning units should also be considered. It is also worth checking the efficiency of any windows and doors, they should be providing a notable barrier from the cold and not allowing any heat to escape. The price of new energy efficient widows and doors may be costly initially, but they could save you a considerable amount on your heating bill and help to keep you warm during any harsh winter days. Heated flooring could also be considered, but the expense can be very large.
4. Make Your Workplace Safe
It is crucial that your workplace is safe and remains so. Any potential hazards need to be recognized and measures must be laid in place to deal with these hazards if a problem arises. It is obviously crucial that fire extinguishers are accessible and the correct extinguisher is deployed depending on the fire. For example a water based extinguisher should be used for any wood or textile based fire, and a CO2 extinguisher for any flammable liquids or electrical equipment. Fire exits, or a a safe exit if your working from a garage, must always be accessible, easily found, and never blocked.
5. Use WIFI
An Internet connection is obviously essential for any business, but even if you have an office separate from your workspace it is worth having a WIFI connection in your workspace. This will allow you to gain access to information you need quickly, or respond to emails or any inquiries rapidly. A laptop in the workspace can also be linked up to any printer, so most tasks can be handled in the workspace without having to use a main office all of the time. Utilizing WIFI can speed up your working process in small workspaces and ultimately make your business much more efficient.
Related Posts
Got A New Job? 5 Health & Safety Issues To Consider
5 Tips For Maintaining Eye Health At Work
5 Tips For A Safe Online Job Search
Photo Credit: Shutterstock