Why Saying 'I Need A Job' May Be Keeping You 'Needing A Job'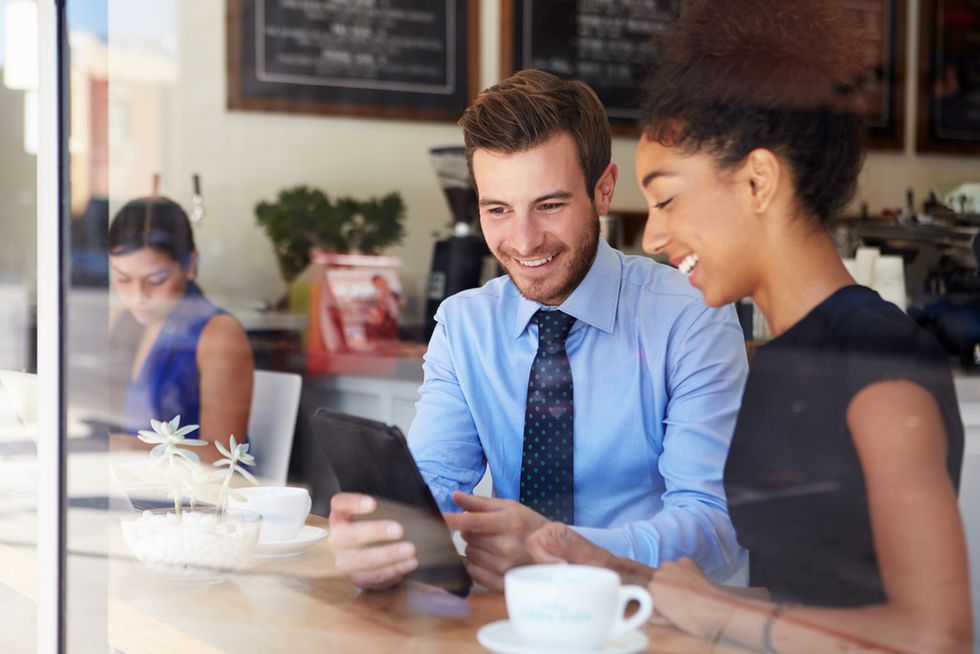 Just the other day I was sitting at a local sandwich shop, enjoying a nice quiet lunch, as this gentleman walked into the store with a folder in his hand. Well groomed and dressed, I observed as he walked up to the counter and asked to speak with the manager. When told the manager would not be in until later that day, he asked, "Would you happen to know if you guys are hiring or not?" "I'm not sure," replied the man at the counter, "but I can hand her your resume when she comes in." I could hear a slight amount of impatience in the workers voice and felt a bit of awkwardness in the room as the young man shrugged his shoulders, handed over the resume, and began to walk away. I witnessed his demeanor as he was leaving the store; with his facial expression and body language oozing out a mixture of desperation and discouragement I know these feelings all too well from similar experiences in the past. "There is no way that guy is going to get called in for a job here," I thought to myself watching him leaving. Kind of startled by the amount of certainty I felt towards this man's future projected 'rejection,' I was quick to question myself. As I more carefully examined my reasoning, I recalled how many people, just like him, must contact this same place every day inquiring about an open position. "Of course he needs a job," I thought, "there are a ton of people out there who need a job, but why would this employer readily hire someone seemingly desperate to be hired to work for their company in particular?" Things seemed to make more sense to me in that moment, the perpetuation of that downward spiral so many people experience in their job search, where continued rejection leaves them with that "gnawing feeling of inadequacy." I remember feeling that way at one point as well. All my experience, researching, and coaching on job search strategies, recruiting, and business in general has firmly ingrained a very important concept deep into my psyche. It's the concept of effectively contributing and adding potential value to a company, customer, or business using one's own unique experiences, talents, and aligned passions, versus the reality of what many job hunters seem to 'say', both verbally and non-verbally - "I need a job really bad, so please give me one! I'll take ANY job right about now, I just need to make some money for crying out loud!" And please believe me, I know how much fear could take over and get the best of us, which is why it is so very easy to fall prey to the latter scenario. On that same note, it's that much more powerful if one decides to catch themselves in the act of panicking and compassionately embrace their unpleasant feelings; choosing to move forward as the higher version of themselves and courageously seek out the situations where they would make the best fit. From there, one can creatively find ways to go after what they want and articulate this to potential employers. Take the gentleman I referenced earlier. Instead of repeatedly going around to many different food establishments - submitting resumes and asking if they were hiring, what if he chose two or three of these food locations he really wanted to work at (currently hiring or not) and frequented the place as a customer first. As he got more familiarized with the staff and location, perhaps he could observe certain areas he felt he could best contribute if working there. Assuming it was aligned with his skill set, he could even take some time to go on their website and see if the company needed some improvements with their online marketing, social media posts, website functionality, and so on. Once he found the particular area(s) where he felt he could best add value, he could then approach the hiring manager about a position. At this point, not only would he likely come across more confident and assertive, but he would hopefully have a more informal relationship with the manager due to his frequenting the establishment, which could improve his chances of being hired significantly. This is obviously not always a feasible method depending on the given industry and other circumstances. The main point is for the job seeker to find creative ways to demonstrate potential value to the business they want to work for. I remember personally putting this method into application awhile back- I interviewed for a position during the time period I was working as a counselor. Before the interview, I researched the company and hiring manager – writing down different ways I felt I could best help the company given my own experiences and skill set. Although I wasn't hired for the particular position I interviewed for, due to not having the credentials required, I did get hired by the owner as a freelance blogger during that same interview. In the research prior to my interview, I had noticed that nobody updated a blog post on their website in several years. I mentioned this and told the owner I had writing experience; showing her a few articles I had previously written along with my publication. I offered to help her in this area and was able to make some money writing articles for her company website for a bit. It just goes to show what kind of opportunities can present themselves as one heeds and develops this mindset.There are similar stories and insights on this concept in the upcoming handbook "Legends of the Recruiting and Career World." Set to release on March 21, 2016, the publication includes a compilation of exclusive interviews- one featuring CAREEREALISM founder J.T. O'Donnell. This publication provides job seekers with advice from industry experts along with uniquely inspiring stories of successful job seekers; some who created 'something out of nothing' to land their current positions.This is a guest post.
---
Related Posts
How To Customize Your Resume
3 Tips For Flaunting Your Value On Your Resume
How To Make Dates On A Resume Work For You
About the author
Formally a Career Transition Consultant for the world's largest global talent mobility firm Lee Hecht Harrison, Scott Engler now runs his own
online coaching company
specializing in helping LinkedIn users learn how to optimize their professional profile for Career Transition and Personal Branding. He most recently published a compilation of interviews featuring industry experts such as Dick Bolles and J.T. O'Donnell. This publication "Legends of the Recruiting and Career World," will officially release on March 21, 2016. To further connect with or work with Scott, find him on
LinkedIn
or visit his
company website
.
Photo Credit: Shutterstock