Why Studying Abroad Isn't As Expensive As You Thought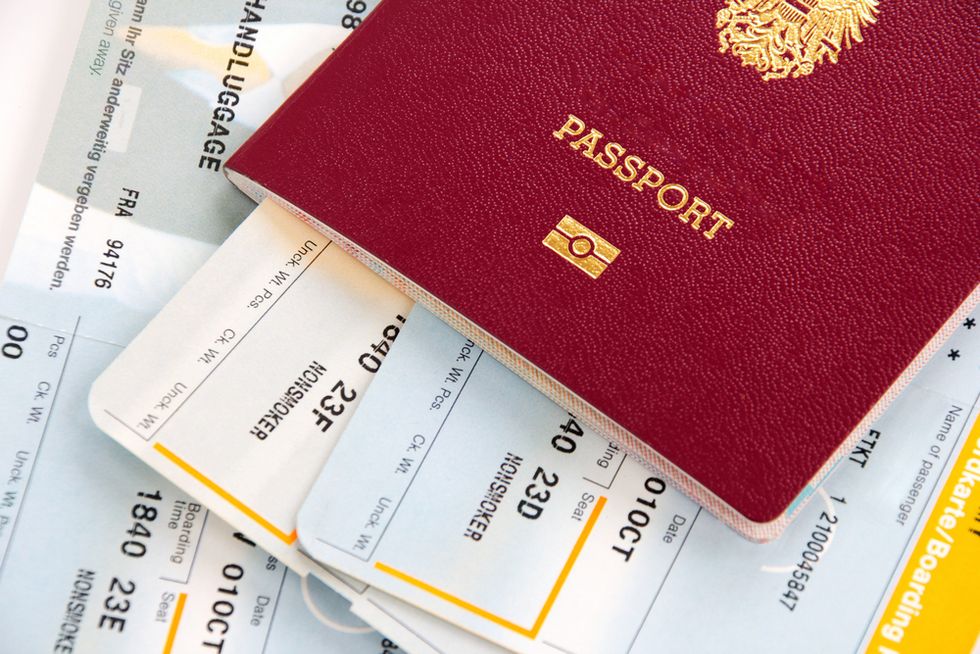 William J. Clinton, former President of United States, once said, "When we make college more affordable, we make the American dream more achievable." The same thing applies to studying abroad. While you cannot demand for an affordable education abroad, there are steps you can take to cut on cost and save big. The cost of studying abroad largely depends on the location, type of program you choose, the duration of your stay and many other factors. Related:How Studying Abroad Helps Your Career Hence, it is important for you to do your homework and get to know all the options available to make it a pocket-friendly travel and stay. This should be done even before applying for your program abroad. Here are some common ideas to help you save before and while studying abroad.
---
1. Check out for every possible financial aid before you apply.
If you are already receiving financial aid from your present university, it may be possible for you to transfer it to a study abroad opportunity. You can inquire about this with the University or its affiliated institution. Few universities also allow the same with non-affiliated financial aiders. However the amount may vary according to the program you choose.
Most colleges offer open opportunities for applying study abroad scholarships. You might have to pay attention on the potential amount, the process and the deadlines. You may get access to general scholarships as well as
targeted scholarships
. The latter is for those with poor financial standards or the needy. They are very competitive though. So, it would be wiser to look beyond what your college offers. It would be a great idea to approach a study abroad counselor or mentor for more ideas and advice on scholarship.
2. The more you study, the easier would be your life abroad.
You may study the cost of living differences between your country and the foreign destination to get an idea on how much you can spend over the stay. Study abroad counselors should be able to help you with the
exchange rates
and the statistics on the
cost of living
including housing, food, and the transportation charges. It would be a great idea to discuss this with individuals who have studied abroad in the same location and the same program that you desire.
3. Practical means of saving money.
Food and accommodation makes up most of your expenses. Hiring a home stay option with cooking and laundry facilities is considered to be the cheapest practical option. You can even save more by preparing your own meals and doing the laundry work yourself.
4. Look for every possible opportunity to make money.
Internships abroad are growing in popularity. You may seek help from career service department or academic department that connects with private sectors to help students with internships. Universities on their part are reaching to alumni to enhance internship opportunities for their students. This would also help you enhance your professional records for the future. Care should be taken to ensure that you are abiding to the local labor laws.
5. Selecting shorter courses could help.
Universities these days are encouraging students to take on short experiences abroad. In such cases, the programs are usually coupled with on-campus course study, before departure as well as after arrival. They are relatively less expensive as time spent overseas is limited (usually 2 or 4 weeks). You must also know that these short courses may not offer as many scholarships as the regular ones.
6. Consider enrolling in the foreign university itself.
One of most effective methods of cost saving is to enroll directly in the international institution, thereby taking up a course and making your own travel arrangements. Here, you may attend classes as an international student and you might have to know the local language too in order to participate effectively. To make life better, seek help from websites assisting you with the right programs and the right institutions for a specific career. For instance,
medical assistant classes online
can help you choose the right medical assistant program or with other guidance related to it. It is a pity that many students love to study abroad but hold themselves back under the false impression that it might cost them an arm and a leg. On the contrary, it could sometimes be less expensive than studying in your own country. You must also consider the enumerable benefits of studying abroad. Leaving apart the career and professional benefits, it makes you a better and fearless traveler, helps you cope up with tough conditions and makes you a tougher person overall.
Related Posts
Want To Study Abroad? 6 GMAT Preparation Tips
5 Things To Consider When Working Abroad
How To Get An International Job Offer After Graduation
Photo Credit: Shutterstock