Community
How Do You Continually Improve Efficient Use Of Your Technology? Training!

Bigstock
Technology is one of the largest budget items for an organization, but does it seem like employees aren't using the systems as efficiently as they could be? I've found that the first step is to make sure you're offering training to all of the employees—more than just handing them a user manual.
---
Your organization just purchased a brand-new system and wants to make sure they maximize the use of it. One key is to make sure everyone is trained so they understand how to use the system. Training is typically focused on when the new system is first implemented. Many organizations will have the vendor come onsite to train. Employees sign up to attend scheduled training sessions, or it may be a train-the-trainer scenario wherein designated trainers (department super users) train the rest of the organization. This gets your system implementation off on the right foot.
It would be considerably better if the organization offers continual training. This means providing formal training activities for new employees joining the organization months later, major system upgrades released annually, and when individuals simply want "refresher" training. Did you know that individuals typically only remember a fraction of the information from a training session?

Training Options
Bigstock
The second step is to have a variety of training options. It's important to understand that individuals learn differently (different methods and different speeds) as well as there may be various logistics to consider. For example:
Some individuals will prefer instructor-led classes (either in-person or virtual) while others are audiovisual and like videos.

Some individuals like to read materials on their own. There are even third-party vendors who provide specific training materials such as quick reference cards and videos for products such as Microsoft Office 365 as well as Acrobat and Windows.

You can create custom self-paced courses using tools like Articulate leveraging PowerPoint slides.
Post training materials on the intranet so all employees can access the information.

If there is a large number of individuals to be trained and/or everyone can't be gone at the same time, you may need to offer multiple sessions for a specific training course.
If the organization has multiple locations, it may not be economical if individuals have to travel to attend in-person training sessions, so it may be more cost effective if the trainers travel or offer virtual training sessions.
Not all individuals work Monday-Friday 9-5 pm, and may instead work four 10-hour days or "off-hours" (e.g., second/third shift, weekends) so it's important to offer training to accommodate these schedules.
Learning Retention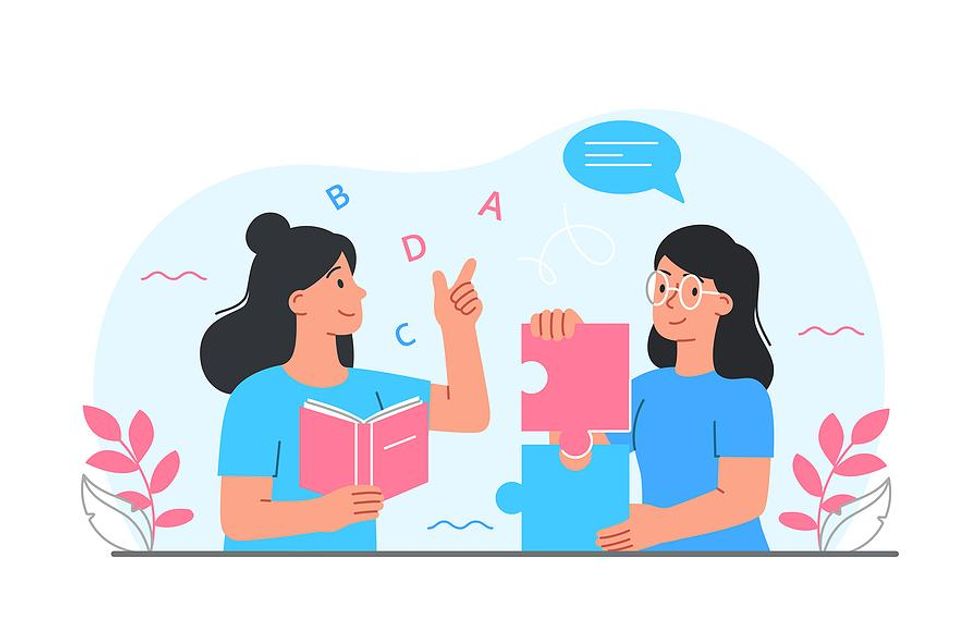 Bigstock
Even with the above differences, there are specific concepts that will help individuals retain what they've learned during training. This includes:
Make sure the content is relevant (preferably with real-world examples), so individuals know how to apply what they've learned.

If the topic is creating a new customer in the ERP, walk through the actual steps including required and valid values, and have an exercise wherein they actually practice setting up a new customer.
When teaching individuals about Excel and features such as Pivot Tables, provide examples showing when/why/how to use a Pivot Table to analyze and categorize large amounts of data.
If doing "train-the-trainer," consider having the students do some role-playing.

Provide some type of handout (student training guide) for individuals to take notes on.
If it's a "live" training session (either in-person or virtual), encourage individuals to participate in discussions. Engagement promotes retention.
Provide students with the opportunity to practice what they've learned with exercises, quiz questions, etc.
Create "cheat sheets" for common things like application-specific keyboard shortcuts/hotkeys, when there is a long list of valid value codes, etc.
A comprehensive and up-to-date training curriculum is an investment. Organizations that make this investment are demonstrating that employee development is important! Employees will appreciate the efforts to grow and make them more knowledgeable.
For more information on offering training to maximize the use of your technology, follow me on LinkedIn!