6 Interview Tips And Tricks To Keep You Ahead Of Your Competition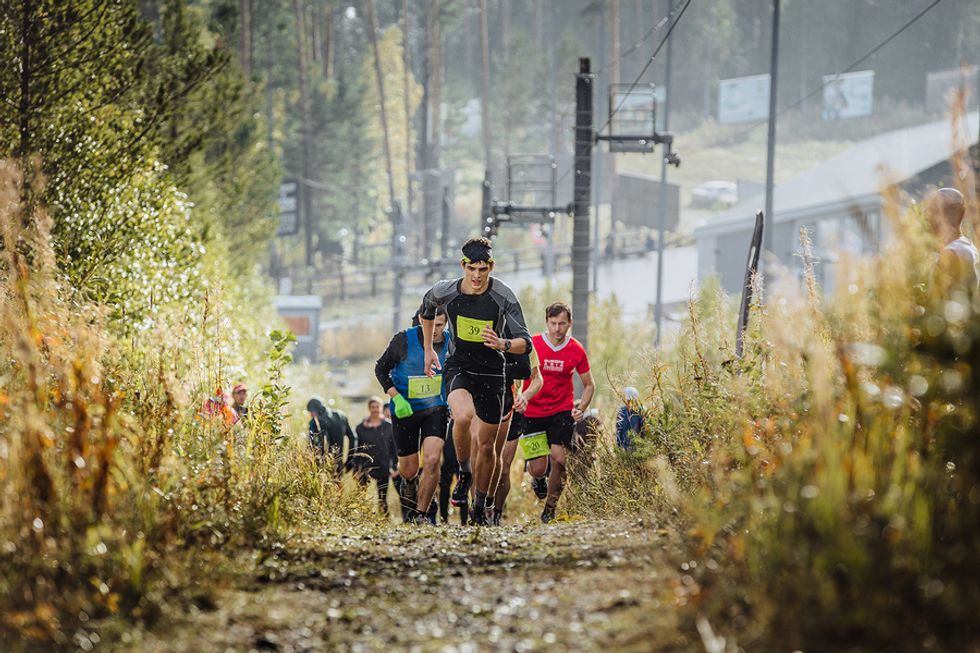 The job market today is competitive and securing a good role is more difficult than ever. You know you need to sell yourself in an interview but you need to plan ahead of time. Related: 3 Career Development Tips That Will Get You Ahead Of The Competition
---
These 6 interview tips will keep you ahead of your competition:
Tip #1: Make sure to do research in advance
Researching the company and the interviewers might seem like an obvious advice, but many candidates I come across only briefly look at the company's website. Ideally you want to go to the interview having some information they don't expect you to have. You'll be so much more impressive if you can refer to some press releases or case studies you've read, quote statistics or if you've used their product. Check out the company's financials, look at Glassdoor for comments by current or former employees; find out who the executives are and who the main competitors are. If you're applying to work in
startup companies
, make sure you know how much money they've raised so far, who the VC investor is and so on.
Tip #2: Visualize and practice in advance
Visualize the successful outcome of the interview, especially if you're someone who gets nervous before interviews. For a few days in advance, perhaps just before you go to sleep, imagine how you're walking into the interview room, answering interview questions effortlessly and how confident you'll feel that you've done the best job you could. Practice answers to all the common general and competency based interview questions in advance. The more you practice, the more comfortable you'll feel.
Mock interviews
will help you in preparing impressive interview examples and help with nerves as well.
Tip #3: Practice for competency based interview questions
Prepare your answers to common
interview questions
e.g.
"Tell me about yourself"
or
"Why should we hire you?
Smooth delivery of answers shows that you're a subject matter expert and allows for good rapport to develop. Interviewers will often ask
tough questions
to judge if you have the right expertise to do the job and to see how you cope under pressure. They might ask you about the difficult problems you've solved, challenges of dealing with a co-worker, examples you've influenced others or led a team. Remember to use
STAR technique
when answering competency-based questions and use specific examples to back up your statements. Use numbers to demonstrate your skills and expertise. If you can prove you've increased revenue, saved time, money and so on, this is likely to impress the interviewer. Have your numbers ready before your interview.
Tip #4: Ask questions at the end of the interview
It is very important you also have some questions to ask at the end of the interview. If you don't – the interviewer might assume you're just not that interested in the job. Examples of questions to ask the interviewer include:
What's a typical day for someone in this role?
What would you expect me to achieve in the first six months?
What are the main priorities/challenges of the job?
Where do you see the company in five years?
How would you measure performance in this role?
Tip #5: Demonstrate your soft skills in an interview
People hire people they like, so prove to them that you have excellent communication skills, you know how to deal with people, solve problems and so on. Your body language is also incredibly important. Remember about a firm handshake, keep eye contact, show assertiveness by sitting up straight and leaning slightly forward in your chair. If you're being interviewed by a panel, look at each interviewer, but address your answer primarily to the person asking you a question.
Tip #6: Always remember to follow up
I'd recommend always following up an interview within 24 hours. Email each interviewer or even send a written thank-you card to thank them for their time and re-iterate your interest in the opportunity. Emphasize briefly what you can bring to the job - you might want to refer to something discussed in the interview that answers the interviewer's hot button area. Most people find interviews a bit stressful but positive mindset and proper pre-interview preparation will significantly boost your interview success. Good luck! In my FREE 3-day e-course
'How to win at job interviews,'
I will show you exactly how to prepare and practice you answers, and give you examples of questions you might expect. There's also a lot more useful information to help you get that dream job. Sign up for free
here
Disclosure: This post is sponsored by a CAREEREALISM-approved expert. You can learn more about expert posts
here
.
Photo Credit: Bigstock