Popular
Tom Hanks-O-Ween: Who Won Work It Daily's Halloween Costume Competition?

We've started a new tradition here at Work It Daily, and it involves lots of awkward clothing and fake facial hair. Our theme for the first ever Work It Daily Halloween Costume Competition was Tom Hanks characters, and boy, did we deliver.
We need YOUR help deciding who won this year's office Halloween costume competition! So, who rocked the best Tom Hanks costume? Which Halloween costume do you think deserves to win? Vote for your favorite below!
---
Lindsay - Conductor - "The Polar Express"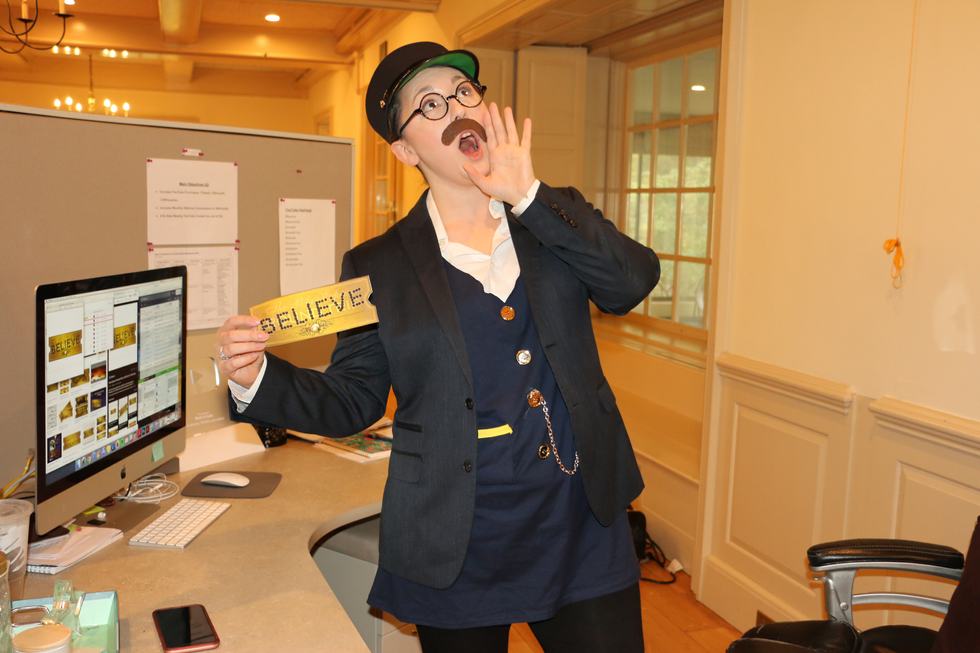 Kaitlyn - Forrest Gump - "Forrest Gump"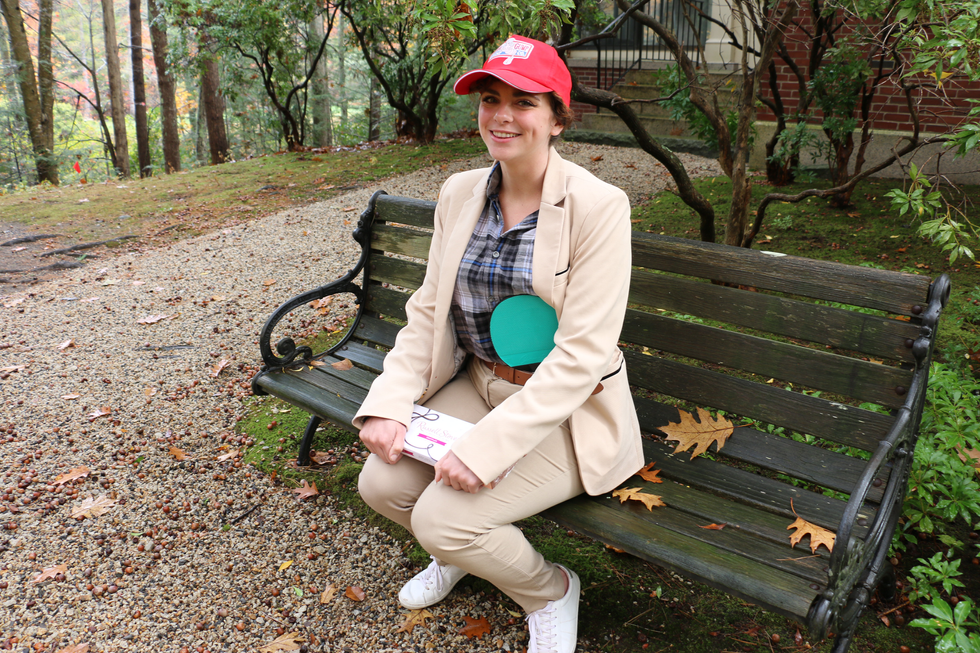 Jenna - Jimmy Dugan - "A League Of Their Own"
Cooper - Ray Peterson - "The 'Burbs"
Kelly - Woody - "Toy Story" (and all the sequels)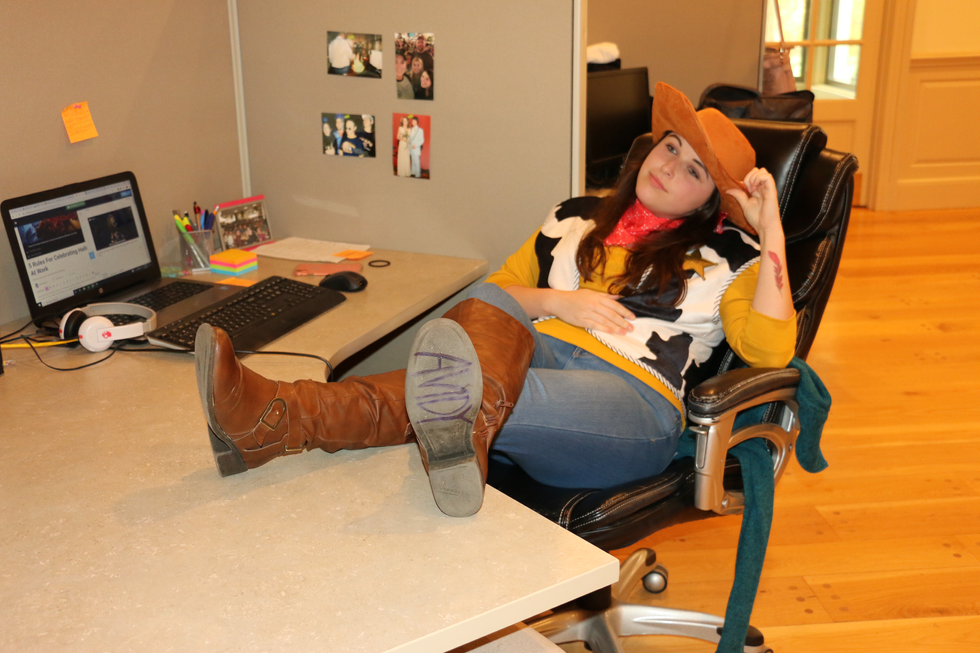 Ariella - Joe Fox - "You've Got Mail"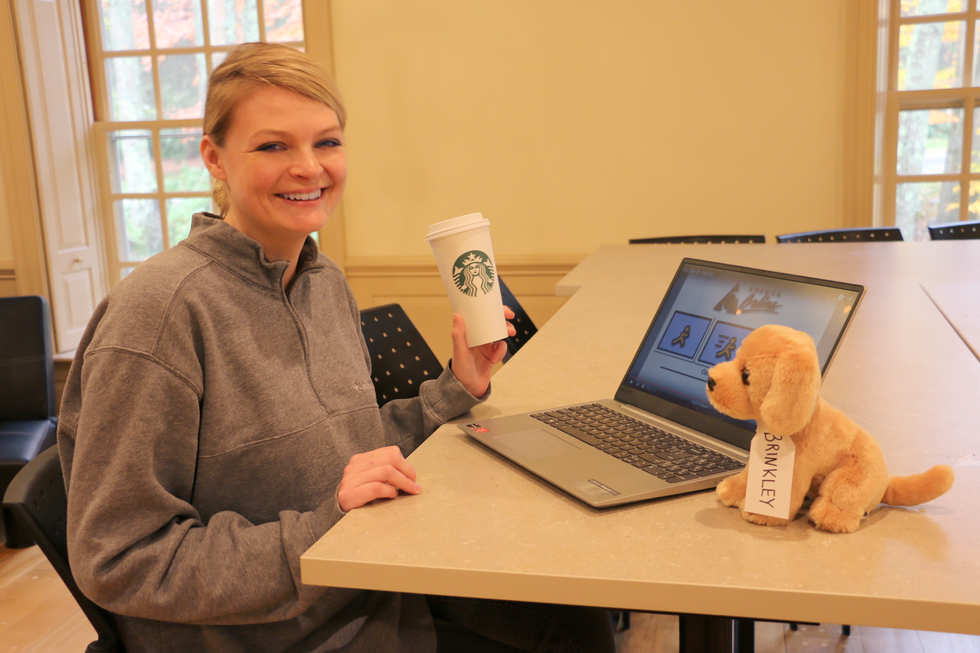 Aaron - Chuck Noland - "Cast Away"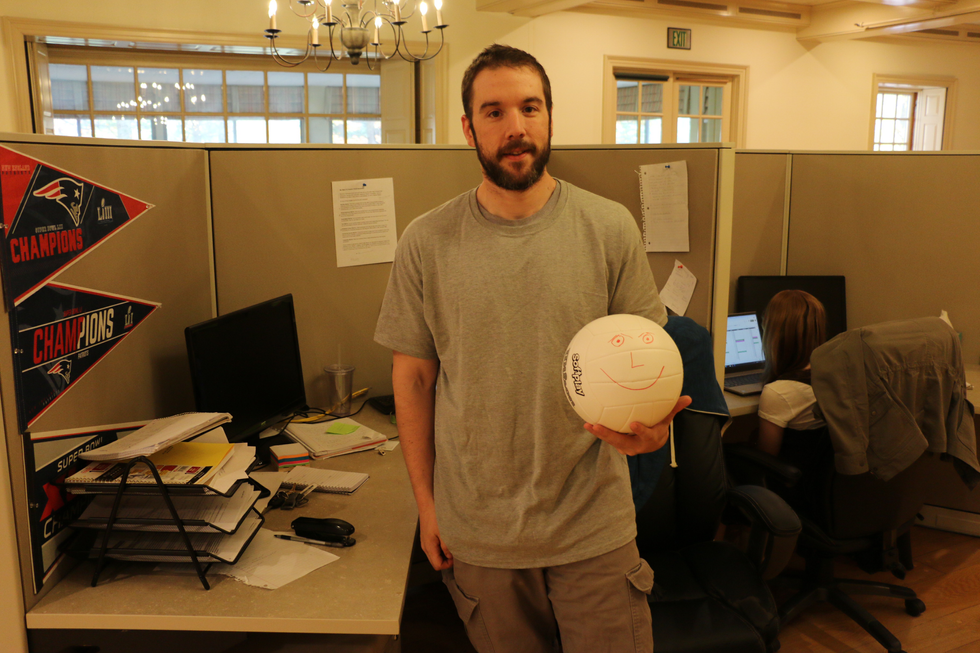 Christina - Viktor Navorski - "The Terminal"
JT - Capt. Chesley "Sully" Sullenberger - "Sully"
Which costume was the best? VOTE BELOW! We need to settle this once and for all.