Resume
4 Things To Add To Your 'Top 10' Accomplishments List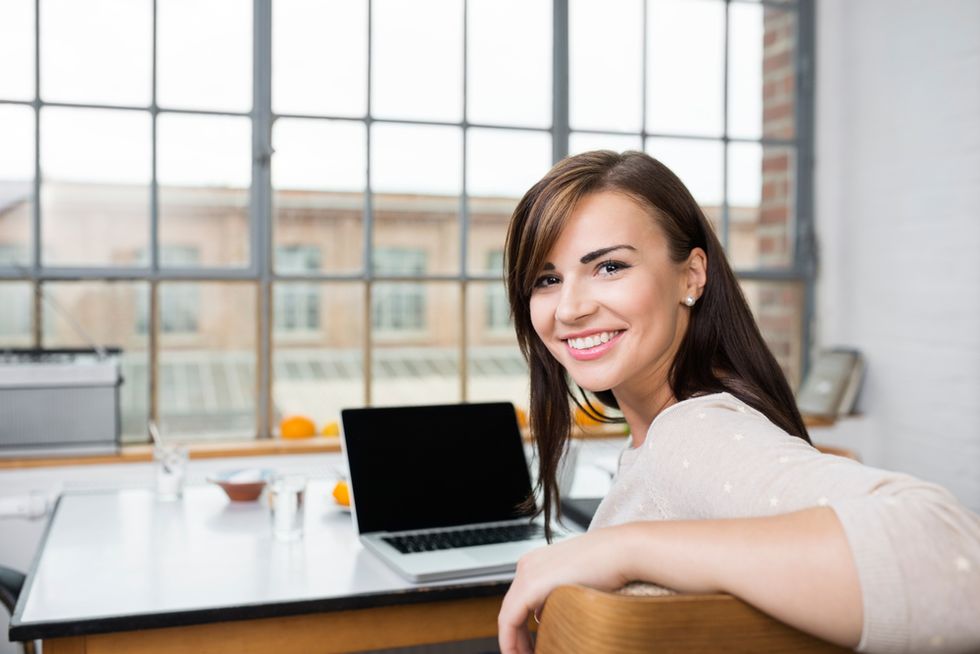 In my career as a marketer, I have had the good fortune to advise businesses on developing their brand and go-to-market strategies. I've taught companies how to use storytelling in their marketing and how to develop a message that is unique and sticky. Related:6 Ways To Show Your Value Without Being A Jerk Over the course of the last few years, I have transitioned these lessons to personal branding. The mistakes and successes are strikingly common.
---
Everyone wants to tell everyone everything. Businesses want to get into the nuance of the product they've developed. And when we talk personal branding, we, too, want to get into nuance and details. And my message to everyone is the same: You're audience wants to know how you're going to solve their problem. They don't care about whiz-bang features; they care about their problems. In personal branding, your boss or hiring manager doesn't care about the "responsibilities" you have at work. What they do care about is how your awesome skills will solve their work problems. Which is why responsibilities do not matter; accomplishments matter. You should think about your "unique selling points." What are the 5-10 things you've done that are just awesome? Don't think "responsibilities," think "accomplishments." The SVP of Google's hiring team, Laszlo Bock, stated that you should frame your accomplishments as "I accomplished (x) as measured by (y) by doing (z)," which is so brilliant in its simplicity, but, the problem so many of us run into is, "Uh, what did I accomplish?" Or, "I don't have numbers to support my efforts." It is where we always get stuck and stop. We are too busy working to manage our careers in an active way. But it doesn't have to be really daunting. It can be as simple as making a "Top 10" List. Could be "Top 5." Could be "Top 1," depending on how awesome that "1" is. Then, the question becomes "What goes on that list?" Here's my point of view: Look at your career to date and examine four specific things:
1. Your favorite project(s).
You loved it for a reason and I am sure it wasn't because you did a terrible job. You were probably the star. Something about the work you did gave you energy. You may have been in your Zone of Genius and delivered remarkable work. These projects should weigh heavily on your Top 10 List. If you can tie the project back to tangible results then, #winning. You might not be able to do this, but when you're crafting the story to support these projects, be sure you get into the specific things you did that were exemplary and how your work impacted the results and then tie it to how you could solve your boss or hiring manager's problem based on this experience.
2. Braggable moments.
There are things you did at work that you rushed home to tell your spouse or call your mom. Those are braggable moments. Many times, braggable moments come with metrics or stats. These are awesome sound bites for your Top 10 List and tell a quick story on how you'll solve someone's work problem. Maybe you got a 100% employee or customer satisfaction rating! Maybe your idea brought a lift in sales or productivity! Maybe you retained 100% of your staff for three years! You might have retained a client or customer in a difficult situation! These are amazing stories to tell and should be on your Top 10 List.
3. About that raise or promotion.
When you get a sizable raise or promotion, it is for a reason. And they usually tell you that reason, if they don't… ASK! And by all means, if you don't get a good answer, do some digging. You can always couch the question that you are asking in the spirit of learning, development, and continuous improvement. The answer you're given will add quick, easy, tangible examples for your Top 10 List because your company and manager validated the work by saying; you solved our problem in this way and we loved it enough to reward you!
4. Why would you hire (or promote) you?
It's a simple question that we rarely think about. Why would you hire you? What are the things about you that you think are truly hire-worthy? Then, take a look at how you might be able to back those assertions up with the work you've done to prove you're awesome. The working world is shifting all the time, and being able to tell a very clear, concise story on why you're a rock star will pay dividends. The problem is, we aren't used to this, and it is a new habit to create. But it is an important habit one that will help us to stand out to our managers as well as recruiters. Telling a good story about your unique selling points and the problems you can solve for people is really effective marketing. It works for companies and talent alike.
This post was originally published on an earlier date.
Related Posts
5 Simple Career Management Tips You Should Follow
Career Management: Are YOU Lazy?
Preparing For A Career Discussion With Your Manager
About the author
With passion and an innate curiosity, Tracey strives to push the envelope to create great experiences for talent. Tracey has been developing digital, mobile and social solutions for nearly 20 years in the talent acquisition space. Currently CredHive's CEO, she is dedicated to changing the way hiring is done to create a more level playing field for talent. Visit CredHive to learn more.
Disclosure: This post is sponsored by a CAREEREALISM-approved expert.