LinkedIn
How To Use LinkedIn To Get A Job: Part 1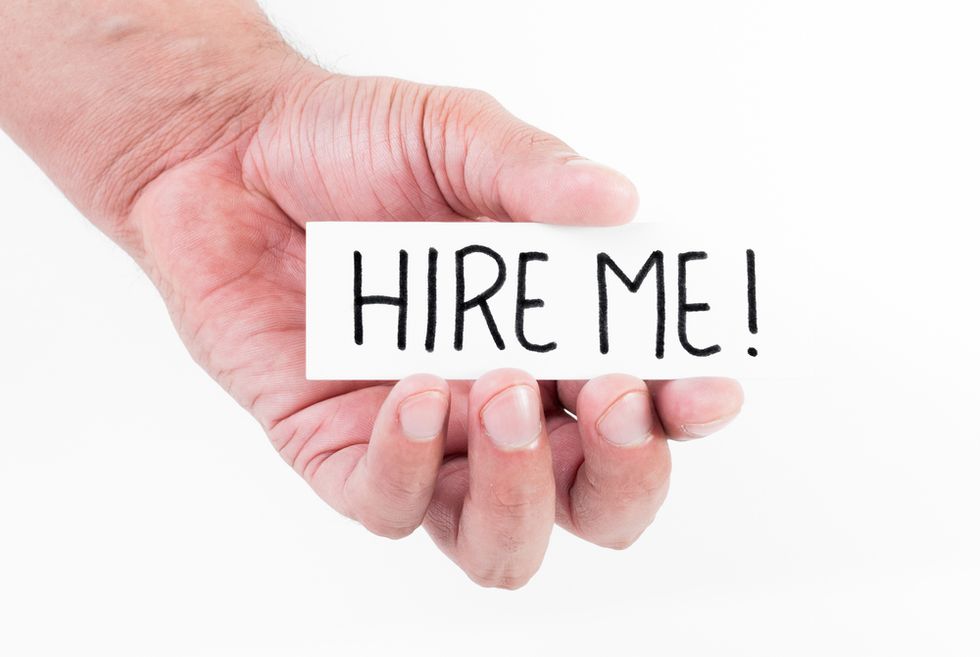 The following is an excerpt with minor edits from
The Social Media Why: A Busy Professional's Practical Guide to Using Social Media Including LinkedIn, Facebook, Twitter, YouTube, Pinterest, Google+ and Blogs for Business
by Crystal Washington.
LinkedIn
is a powerful social
network
that helps you exchange knowledge, resources, career, and business opportunities with over 200 million professionals.
LinkedIn
is a cross between a
resume
bank, a yellow pages directory, and a business chat forum. LinkedIn gives you the ability to build and control your personal online brand, increasing the chances of influential decision-makers finding you on the Web. LinkedIn is truly the no-nonsense social network. It caters to a sophisticated audience of career professionals. In fact, every Fortune 500 company is represented on the site. Another great thing about LinkedIn—it is the simplest to maintain. You don't have to worry about others posting things on your profile or posting numerous times through out the day. LinkedIn is the only social network where it is acceptable to make your profile 100 percent about you and your accomplishments. Think of it as a super-duper resume. You want to put your best foot forward to build credibility, getting others to weigh in on how awesome you are, and attract opportunities. Over 200 million professionals are on LinkedIn, including CEOs, potential clients,
friends
, and any other type of professional you can think of. However, remember you don't know most of these people. Linked In is not a place to go to immediately strike deals and sell people on you or your business. Remember Social Media Rule #2 – Don't Sell. It is not like shooting fish in a barrel. People will report you and your account will be terminated. When you first meet someone, in person or online, they trust you enough to spend $0 with you and owe you zero favors. In other words, don't ask new contacts for anything, including a sale. Instead, just as in real life, focus on building relationships. If you build rapport by demonstrating your expertise, being helpful (giving first) and being consistent, those zeros will change over time.
Practical Applications
How To Use LinkedIn To Find A Job
Over 10,200,000 Americans have reported finding their current job using Linked In. In fact, LinkedIn is the obvious choice for
job search
simply because it is the most professional social network. Using the Jobs feature in the menu bar, you can easily search for open positions by industry, company, or keyword. Additionally, you can follow companies on LinkedIn and receive e-mail updates when a new position is posted.
Increase The Likelihood Of Being Found By Customers, Influencers, And Decision-Makers
Whether you own a business or are a professional, you want to be findable. From an entrepreneurship perspective, LinkedIn is like the physical yellow pages from the 1980s. If you owned a brick and mortar business and were not in the yellow pages, you were missing out on business because people who were looking for your type of business would not find you. Similarly, if you and your business are not on LinkedIn, you will not be found on LinkedIn by potential customers,
hiring managers
, and so on. From a professional standpoint, recruiters consider LinkedIn to be one of their best tools. According to one website, 93 percent of recruiters use, or plan to use, LinkedIn to acquire talent. While I am not looking for employment, I have been contacted about many job offers by human resources professionals looking for "social media managers" and "marketing consultants." Maybe you are not looking to make a business move yet, but it does not hurt to dig your well before you are thirsty. Find credible businesses. One of my favorite productivity tools is the search box on LinkedIn. Before, if I wanted to find a plumber, graphic artist, or hairdresser, I had to use the yellow pages (online, of course) or ask friends. Now, I can simply type in who/what I'm looking for. The best part is I can then see if I know the person (maybe I forgot I have a contact who offers that particular service) or if there is a "friend of a friend" who offers the service. Then, I can click on the person's profile and see if any of my contacts have recommended them. If I see someone who is recommended by a few trusted contacts—I know I should use them. Now, I don't have to call anyone except the business. Stay abreast of emerging industry trends. It is good to be in the know. By using LinkedIn Today (a collection of the most shared blogs and articles categorized by industry) and LinkedIn groups, you can stay on top of industry news, updates, great articles, and even join conversations with influencers. I recommend logging into LinkedIn for five minutes in the morning if you want to see any late-breaking industry news or great articles.
Watch This FREE Webinar!
With more than 200 million users, LinkedIn is the premier social networking site for both business professionals and owners. Most users know the value, but the problem is they don't know where to start. Discover practical ways to leverage LinkedIn to increase efficiency, be discovered by influencers and create meaningful business relationships. Here are some of the things that will be covered in this broadcast:
Identify your brand strategy and create your LinkedIn ritual
Discover how to use LinkedIn to save time in your normal tasks
Get found by decision makers and influencers by using keywords
Advanced Search- Discover how to find key people and connect
Power Posting- Learn how to post great content while saving time
Join us for a special webinar on getting the results you want on LinkedIn. Presenter: Crystal Washington.
NOTE:
Can't make the live event? No worries! Everyone who signs up will receive a recorded version in their Inbox.  
WATCH NOW ►
Photo Credit: Shutterstock