Virginia & Maryland Tech Sales | TML (A Xerox Company)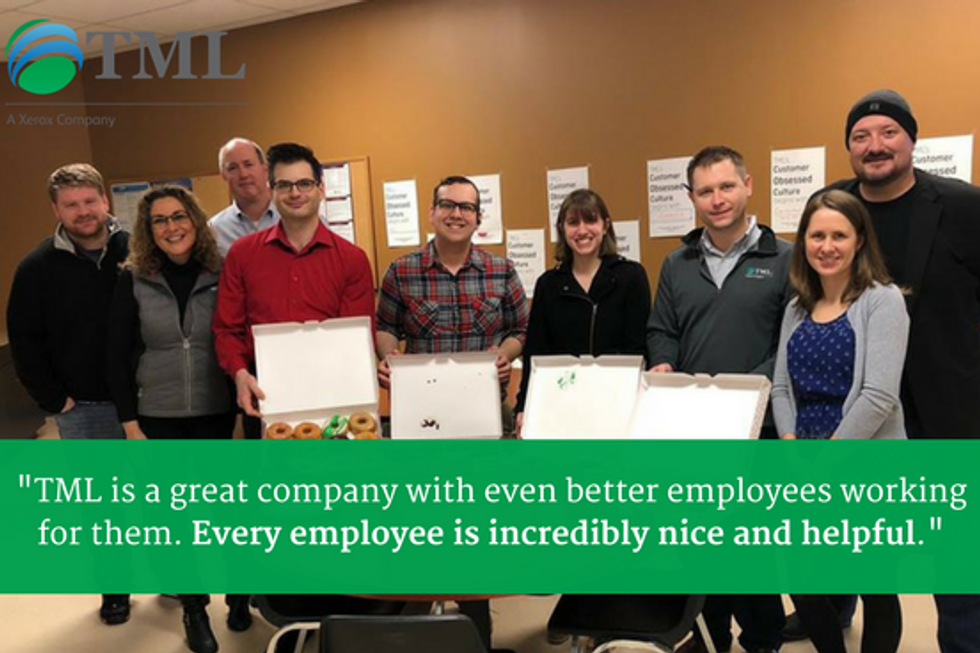 *TML is a subsidiary of Global Imaging Systems - a Xerox company is looking for professionals interested in Virginia & Maryland Tech Sales.
We only hire talented individuals that want to roll up their sleeves and accomplish amazing things.
We look for the best, and when you're with us, you're in it for the long haul. Our employees outmuscle and outhustle the competition to deliver an unbelievable customer experience. If they see an opportunity, they take it. If they run up against a challenge, they solve it. Earned autonomy pushes our company forward, and allows our team leaders to be Career Sherpas: they mentor employees so that their teams work with them, not for them.
Let's talk benefits...
Our suite of benefits helps you keep a great work/life balance, which we consider one of the best reasons to work at TML!
Performance-based earnings and competitive compensation, including UNCAPPED commissions in sales
Full medical, dental and vision coverage
Car allowance for Sales Reps, mileage reimbursement or company vehicle lease (including gas, insurance, and detailing) via payroll deduction for Service Techs
Flex scheduling and weekly teleworking for most Admin roles
Health Savings Account with a generous company contribution + wellness incentives
Paid Time Off plus 10 holidays total: 8 federal +1 floating holiday + 2 half holidays
401(k) with a healthy match of $0.75 for every $1 contributed, up to 6% of your salary
Group life, AD&D, and LTD insurance at no cost
Did we mention free trips?
We've been to Antigua, Great Exuma, Cancun, Nassau, New Orleans, Jamaica, Las Vegas, the Florida Keys, St. Thomas, and Barcelona is coming up next. And if you earn a trip, you get to bring a guest!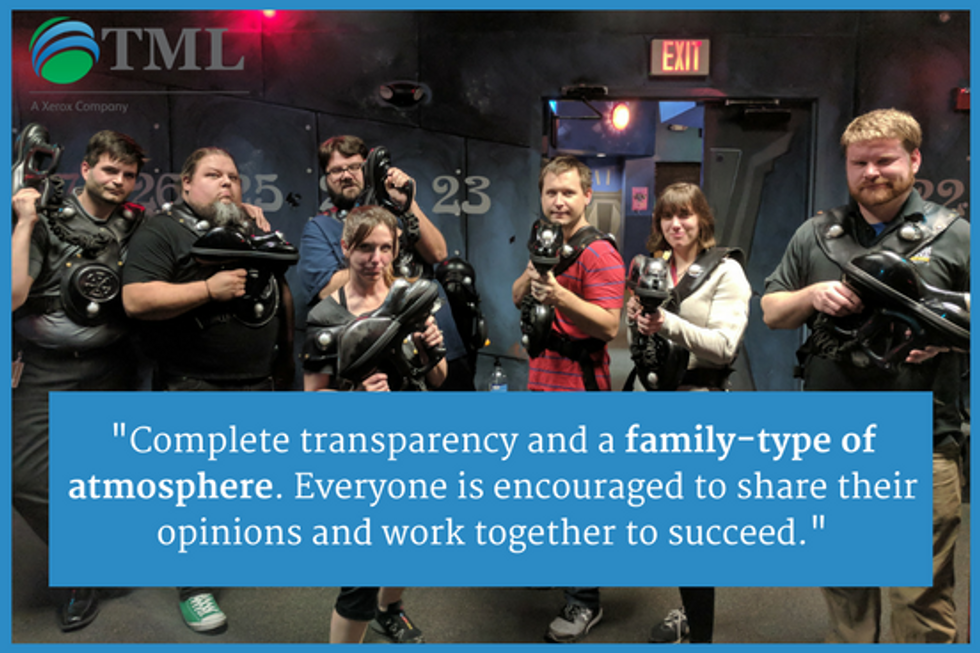 Outside Sales Representative - Account Executive:
This opportunity is only for the driven Outside Sales Representative or Account Executive who is ready to work BOTH Smarter AND Harder. We are NOT looking for self-proclaimed "rainmakers" or "rock stars," but we are seeking reliable/trustworthy disciplined, self-motivated and highly competitive candidates to join our sales team.
To be successful in this role you will need to demonstrate the following skills and expertise:
Strategic Planning & Business Development
Architects a strategic marketing plan that aligns sales initiatives with customer requirements
Interprets and analyzes research and competitive intelligence to understand the market drivers and business opportunities
Crafts complex proposals and business solutions with a high degree of confidence and strategic thought
Builds a strong sales pipeline through strategic stop-bys, e-mails, mailers, and phone calls
Internal & External Customer Focus
Practices the 360 Selling Process by analyzing the customer's business communication requirements, and develops customized solutions
Manages territory by protecting and increasing a profitable revenue stream within current accounts
Schedules and leads in-person account reviews to identify areas of value, as well as future opportunities
Maintain prospecting/ customer database (i.e. Sherpa) to maintain a record of all activities inside of each account system
Analytical & Critical Thinking
Interprets market data and financial reports to inform overall sales plan
Consolidates and summarizes performance data to shape ongoing business development strategies
Is proficient in understanding key drivers within appropriate markets
Evaluates current state, customer satisfaction and completeness of strategy implementation along with next steps in advancing the account
Reviews leads, pending orders and lease upgrades, developing action plans to progress each cycle
Meet forecasting objectives by keeping timely & accurate forecasts on account assignment
Sales Representative Desired Competencies and Experience
2+ years of experience in a quota-bearing sales role
Strong communicator with solid presentation skills
Competitive nature
Be deadline driven- able to work under stress/ pressure
Personal drive and internal motivation toward high achievement
Valid driver's license and minimal level of auto insurance coverage required
P.S. – We Offer the BEST Sales Account Executive Training & Development
Every new Account Executive will complete and extensive (paid) Sales Rep Development program that focuses on upgrading selling skills, software and product application knowledge, certifications, and database management. You have access to over a thousand hours of online courses through Xerox with topics as diverse as Product Knowledge, Sales, and Project Management Programs are taught by Corporate Sales Trainers as well as certified employees who are experts in the industry subject-matter.
All applicants must be authorized to work in the US, submit to a background & motor vehicle check, and pass a drug screen.TML is proud to be an Equal Opportunity Employer M/F/Disabled/Veteran
If you are interested in different sales opportunities,
read about other Xerox subsidiaries in other parts of the country.