Let Brad Pitt Inspire You To Work At Home Today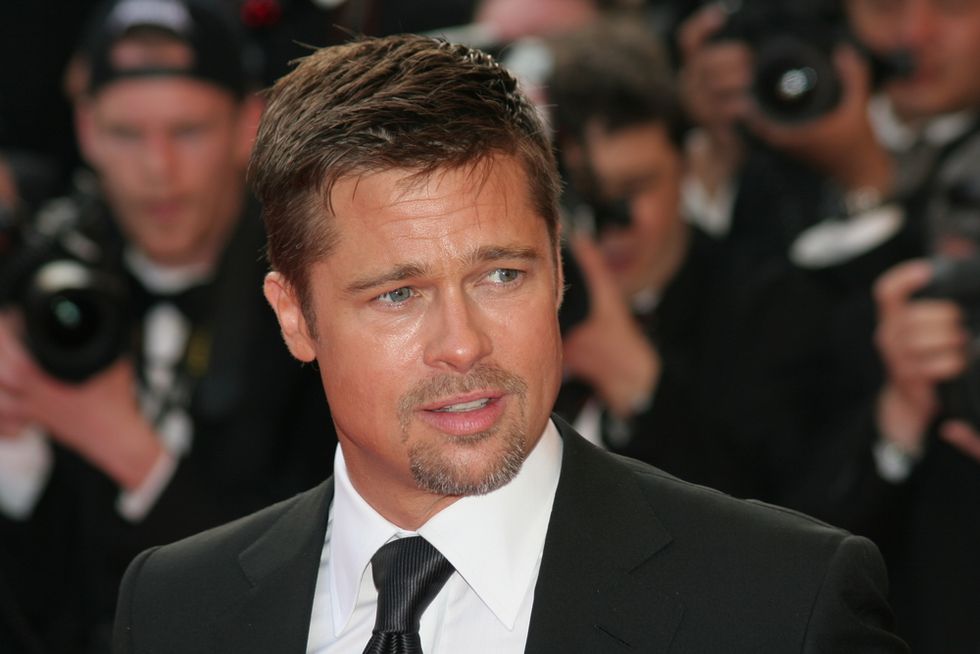 What exactly is a Plan B ? The term represents an alternate road to travel, if the path you are taking is leading nowhere – a backup plan. It's always good to have a Plan B if you find that your work choices are just not working out. You should always have a Plan B, and as long as you do, you'll always be at the ready. If working at home is your dream, starting to implement your Plan B now, will pay big dividends, and you'll be ready to work at home today.
---
Work At Home Today
Brad Pitt believed so much in the Plan B philosophy that he and Jennifer Aniston created Plan B Entertainment. Although he is now the sole owner, the indie-film production company still represents Brad's Plan B. Are you sitting in a meeting day-dreaming about starting an online business from home? Do you yawn when
your boss
gives you a new work assignment? Do you feel like you are inmate #44679 with the Department of Corrections, and all you need now is a number and a mug shot? Then build your dream online business, so you can
work at home
today as your Plan B.
"Prepare" To Be Extraordinary
Starting your work at home business plans while you are still employed is incredibly exciting. All of a sudden your perspective changes, you can view your totally-no-fun-boring-job as a strategic means to a monumental end. You'll find yourself grinning like a Cheshire cat, because you'll know that you are not long for the
office
rat race. How should you prepare? If you are not totally sure what you want to be when you grow up, no problem. First, take a little walk to the Amazon.com bookstore. If you own a Kindle (and you really should come into the 20
th
century and get one, or download their free Kindle app for your PC or other device), you can go for a stroll down the virtual isles of Amazon's
Business and Investing
section, and take a look at all of the free, and incredibly informative books that are available. You will find amazing books about starting a new business, developing an online writing career, blogging, selling crafts on eBay, becoming a virtual assistant, consulting, teaching, and more. The list of free digital business books available to help you brainstorm about starting your online business, although ever changing, is simply breathtaking.
Work At Home Possibilities
So, what are your options? You can offer your services, you can sell products, or you can provide information. In the services arena, there are so many options for you to choose, but the best option is the service that you, both love the most, and are most proficient at. You should dig deep. If I were to ask your
friends
, "what service do you see your BFF providing?" Their response would be the answer to the service you should choose. Are you a computer geek who knows every bit and bite? Then you should focus on your passion and your ability, and offer subcontracting services to smaller companies, that need your technical expertise, as a consultant. The pay is phenomenal, and you can work at home. Are you a great typist, know how to take calls, update websites, do quality research, extremely organized, a jack of all business office trades? If these services are what you love doing, then a virtual assistant would be a great service to provide. The virtual assistant industry is a multi-billion dollar industry. You can work at home, and the sky is the limit.
More Options
What about products? Do you make the best carrot cakes around? Is baking your passion? Remember the lady on ABC's
Shark Tank
, the owner of
Daisy Cakes
? Well, I wanted to buy one of her luscious creations and have it shipped to my home. Kim Nelson gets $48 for one carrot cake, and she has sold well over 100,000 since then! Now, that's the business I want to go into! The most inexpensive business you can go into is the information business. You can create information products, like ebooks, articles, or apps, or you can simply create an information website on your favorite subject, like baseball, gardening, or New York hot spots, and offer Google Adsense on your site. Others can contribute to the building of your site, by allowing guest bloggers to post articles. The more pages and traffic you have, the more money you will make. Google will place relevant ads on your site. This is how Chris Knight, owner of EzineArticles.com, makes money. Hundreds of writers contribute to his site, he posts Google Adsense ads on their articles, and reaps the financial rewards, while the writers grow his site daily.
Photo Credit: Shutterstock