21-DAY CHALLENGE: Get Your Career In Shape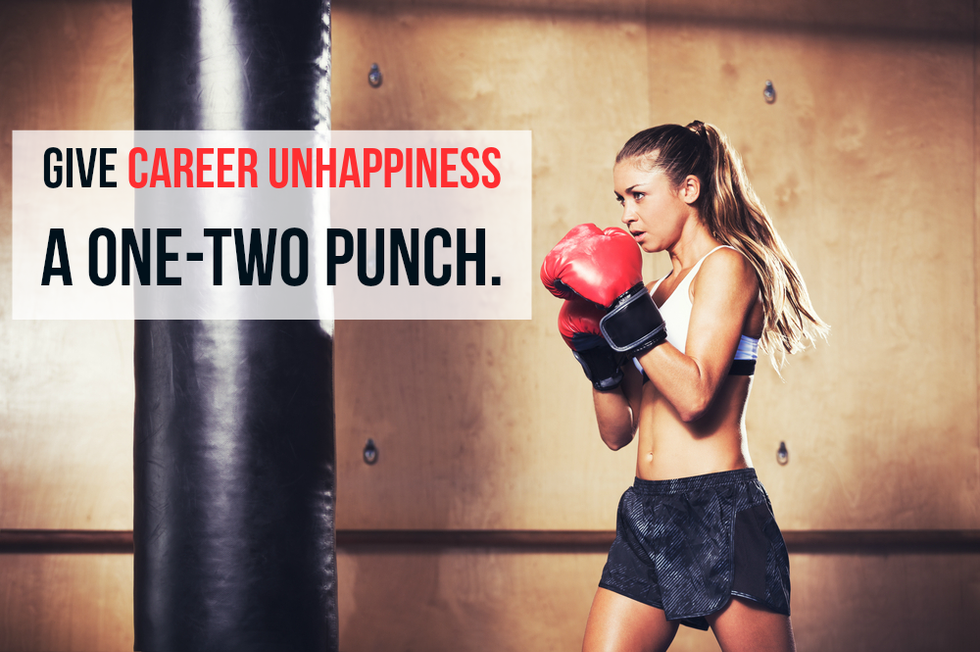 Hi readers, I'm J.T. O'Donnell, the founder of this site, CAREEREALISM. I'm reaching out here to tell you about something innovative my team and I at our sister site, CareerHMO are doing in 2016. 21-DAY CHALLENGE = Get Your Career In Shape Have you ever wondered why finding career success and satisfaction is so hard? Do you feel weak when it comes to getting what you want in your career? You aren't alone. Over 80% of professionals want their careers to improve in the coming year. BUT, what will they do differently to make that happen? That's exactly why my team and I built the 21-DAY CHALLENGE: Get Your Career In Shape. Jumpstart Your Career in 2016 With This...

At CareerHMO, we've worked for years to build a powerful alternative to traditional career coaching Using technology and the three Cs (content + coaching + community), we're able to provide an elite-level career coaching platform at the fraction of the cost. Come learn more about the 21-Day Challenge and how you can get the help you need to succeed on your own terms in 2016!